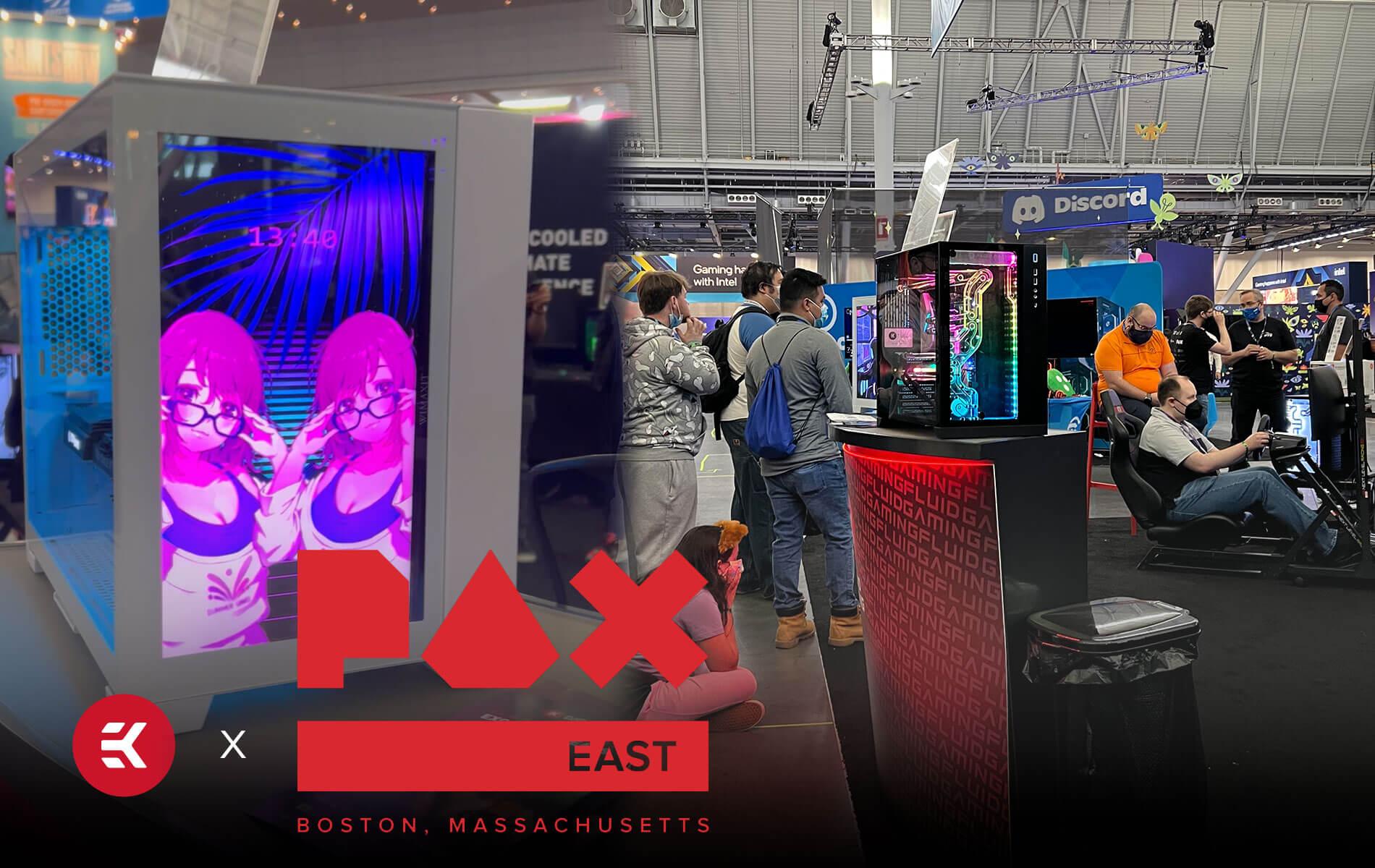 EK Fluid Gaming At PAX EAST 2022 - Media Round-Up
6/8/2022 7:41 AM
EK® Fluid Gaming, the leading premium liquid cooling manufacturer, set up shop at PAX EAST 2022 to bring you some of the best tech, discount codes, and liquid cooling products currently available on the market.
If you're a true gaming fan, PAX East is definitely the place you need to check out. It's a massive celebration of games and gaming culture at the Boston Convention and Exhibition Center in Massachusetts. With celebrity panels, hands-on tech presentations, exclusive gaming demos, musical performances, and epic tournaments, PAX EAST is certainly not a gaming event to miss, and 2022 was no different!
What Was at PAX EAST 2022?
Exhibiting its latest innovations, EK Fluid Gaming's booth #13037 was home to some awesome EK Matrix7 PC builds and the latest range of our premium pre-built AIOs. Of course, this included our gorgeous new Conqueror PC, which is quickly proving to be a fan favorite.
The Conqueror is our first gaming PC cooled by the EK Quantum Line. It's packed with some of the most powerful, premium components, including an AMD Ryzen 9 5950X & NVIDIA RTX 3090. This game-changing build also comes with our flagship EK-Quantum Velocity² CPU & Vector² GPU D-RGB water-blocks, carefully installed by our in-house specialists. Combining all these factors, this beast of a PC redefines what modern computing can be.
Attendees to PAX EAST 2022 got to check out our market-leading custom loop water-cooling solutions in action. Supported by the brand new Matrix7, we've managed to set a new liquid cooling standard. What does this mean for you? It means that building your dream liquid-cooled PC has never been simpler or more intuitive.
What Else Was Presented?
If all this incredible tech isn't enough to make you drool, then just you wait!
We also set up 125 fully liquid-cooled PCs and pressed start on PAX EAST's biggest LAN party in the official PAX LAN area. Partnering with prominent brands like Nvidia, AMD, Seagate, and G.Skill, we helped some of the best gamers out there compete for the winning title. We even hosted meet-ups and streams with numerous iconic Twitch and YouTube influencers LIVE at the LAN arena.
The competition was red-hot, but the temperatures? Ultra-cool.
If you are a fan of racing simulators, the EK booth was the place to be! Not only did we host an epic LAN party that would make 90s kids quiver in their boots, but we also teamed up with Next Level Racing to showcase its ultimate racing simulators. Our visitors even got to try their best to set the fastest lap. Lewis Hamilton, who?
Last but not least, we hosted a giveaway competition where you could bag yourself some seriously cool EK prizes. Numerous attendees won high-performance motherboards, graphics cards, EK-AIO builds, EK merch, and not to mention the GRAND prize: your very own EK-Fluid Gaming Battle PC!
This fierce new gaming PC combines power and style to bring you the ultimate level of performance. Its traditional AIO cooler and pre-installed custom D-RGB GPU water block work beautifully together, bringing you a silky-smooth, whisper-quiet gaming experience that will indeed cause envy among your friends and family.
"I Couldn't Make It To The Event"
Getting major FOMO because you couldn't make it to PAX EAST 2022?
No worries - we're extending our exclusive PAX EAST deals on the latest EK products. For a limited time only, use the code PAXEAST22 for 20% off ALL EK AIOs.
We're even slashing the prices of some of our brand-new Battle and Conquest PCs. You can up your game and take your PC gaming play to the next level for $250 less!
Check out our site for more information.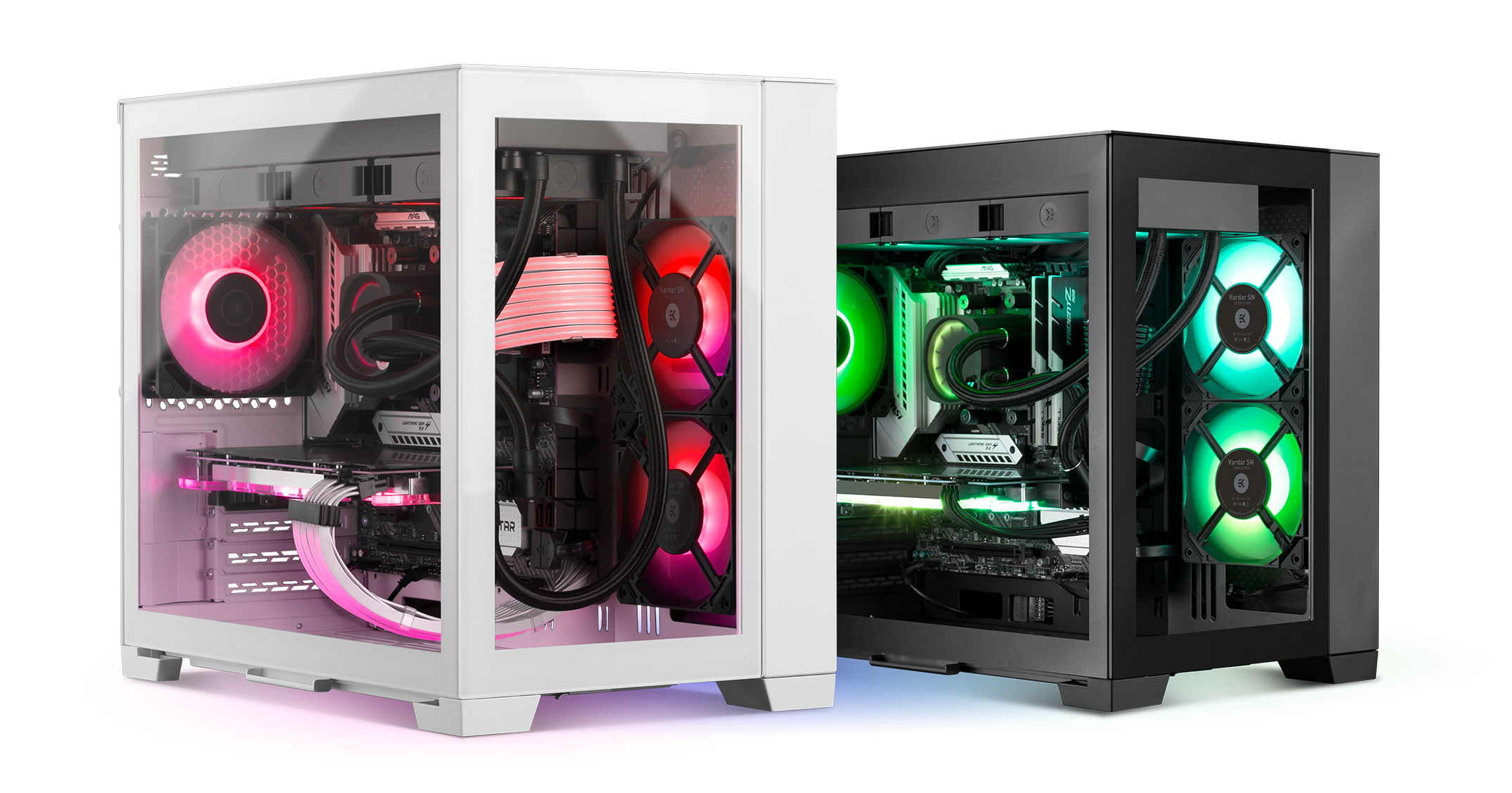 -->