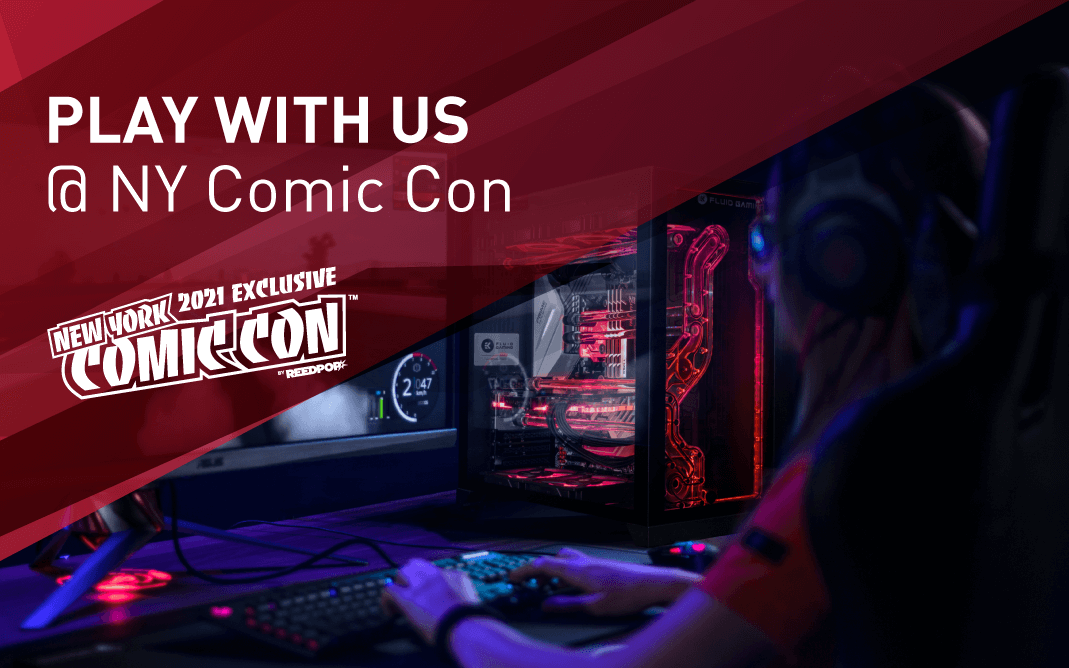 EK HEADS TO NYC FOR COMIC CON 2021
10/8/2021 6:33 PM
EK®, the leading premium liquid cooling manufacturer, will offer New York Comic Con guests the exclusive opportunity to experience Fluid Gaming PCs. 50 fully liquid-cooled, high-performance gaming PCs will be sent to help sponsor the official Comic Con LAN party area.
Fluid Gaming will be sending the Vanquish 270 model for convention goers to test and use with some of the most exciting titles. The Vanquish 270 offers gamers the powerful NVIDIA RTX 3070 Ti Founders Edition combined with the Ryzen 7 5800X for improved performance. Attendees won't want to miss this limited-time opportunity to game using one of Fluid Gaming's best gaming PCs.
New York Comic Con is a unique opportunity for fans to experience the best of pop culture in an exciting, shared event. Comic book authors, TV idols, and video game creators all converge in one location to meet the dedicated audience that makes it all possible.
EK is excited to enhance the experience for gamers who are looking to take their gaming to the next level. We look forward to seeing the reactions of everyone who attends Comic Con and wish them an incredible experience.
Best regards, The EK Team