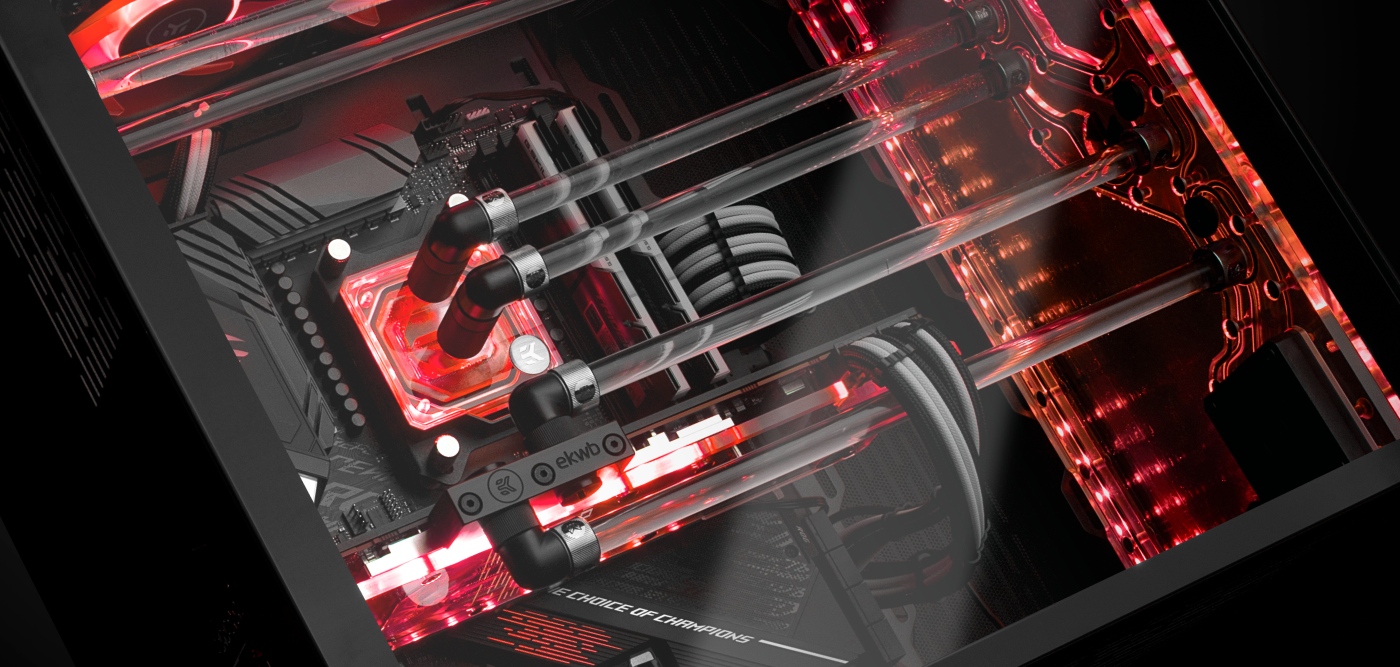 WHY WATER COOLING?
8/6/2021 10:47 AM
Introduction
Water-cooling has been a prominent subject in computing over the past few years, more so lending itself to high-end, overclocked systems for extreme system users, whether that be for 3D rendering and game design or big data number crunching, and even average system users that have big pockets and like to flex on their setup. With times and technology changing however, Water-cooled gaming systems like the EK Fluid gaming range is becoming an increasingly popular thing. So, with that in mind, let's take a look at 'Why Water-Cooling?'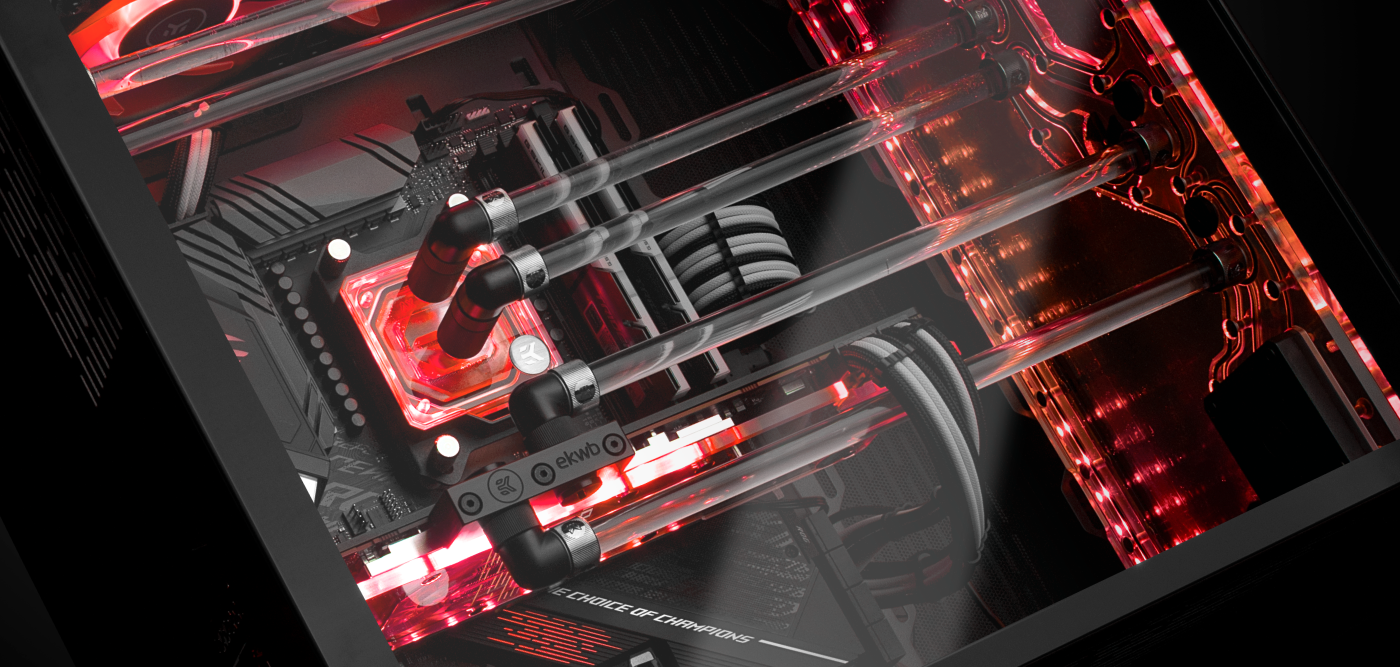 What is it?
With the ever-increasing demand for computers to do 'things' faster & faster, one of the big bottlenecks in the ability to do this is the generation of heat. Think of it like this, the more we exercise, the hotter we get and the more we sweat. The only difference here is we can sweat, and we can decide to push through to a certain extent or even stop, before our brain says nope and we have to stop or, well, it's unexpected sleepy time. Now unless I've missed a trick in my career in tech, to my knowledge, computers cannot sweat and just like us, if you push it too hard 'Computer says No'. To keep on the weird analogy of 'Humans vs Computers', of which we've all seen the films and know exactly how it ends, to make our bodies perform better we have to give it more energy, and that is exactly the same for computers. To increase the ability of a computer you have to give it more energy, or in this case, power, which is a process known as overclocking. As mentioned before, with this process we get a lot more heat, and I can hear you screaming at your screen saying 'What do we do with this heat Hendo, tell me, what do we do?!' The conventional means right now is air cooling, it's cheap, and quite effective, but not when you have lots of heat. More heat means we need more fans and we don't have unlimited real estate inside a case. It also gets super noisy, especially when your fans are running at an increased RPM (Revolutions Per Minute) and your system sounds like it's got a 747-engine running inside it. The other option is water-cooling, a series of intricately engineered components and tubing, designed to be attached to parts of your system in order to facilitate the flow of coolant across the components, thusly, cooling them.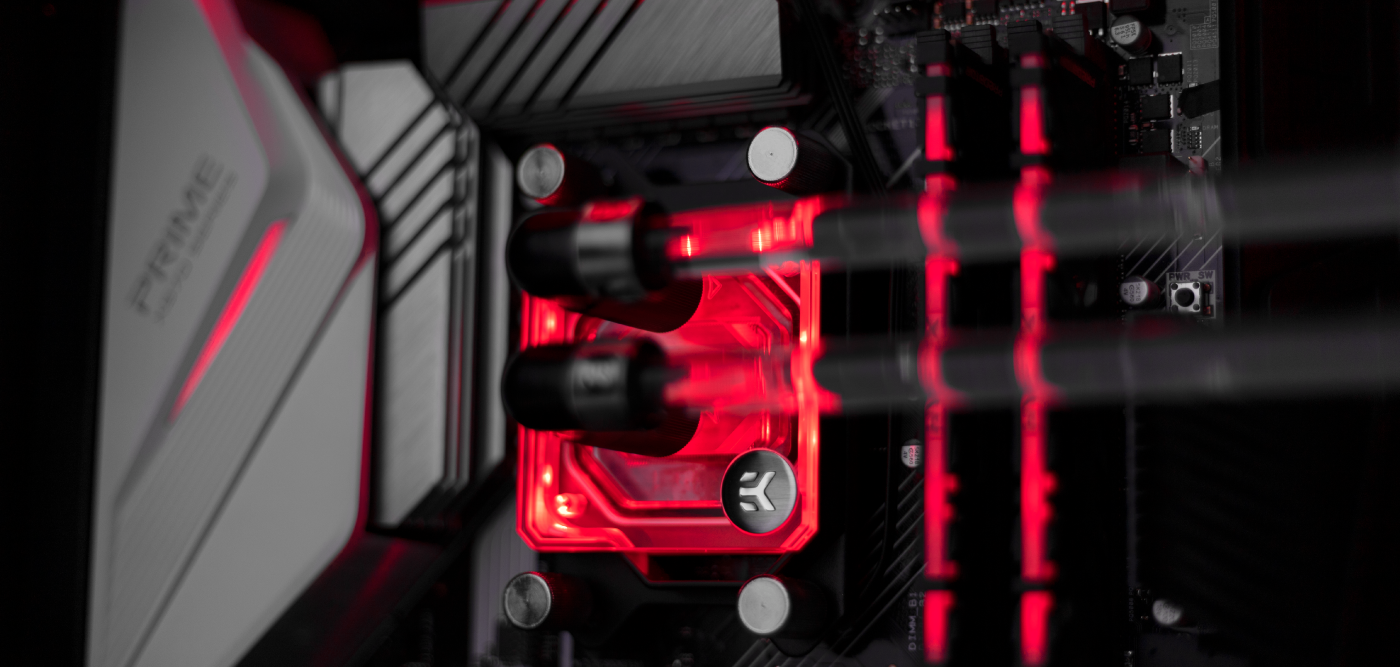 Using liquids to cool computer components is not as recent an invention as you may think. Flick back to the early 1980's and liquids were being used to cool super computers all around the world, with the likes of the Cray-2, Fluorinert cooled super computer. Rather than water, various liquids were engineered to help carry heat away from processors, not really something you can have in your gaming grotto at home, something about potentially toxic liquids and danger, and I don't think the Cray-2 can run crisis, so it's pointless. Moving on to the mid 90's and water cooling in the home had started to become a thing, keen hobbyist Overclocker's rigging up their own homemade pumps, radiators, and tubing to smash out world record processor speeds. Not really aesthetically pleasing, but when the end goal is pure speed aesthetics kind of fall to the wayside.
In the last 10 years or so things have really changed, being the market leading water-cooling brand, we offer a plethora of products and kits to scratch that 'Do It Yourself' water-cooling itch. The DIY approach is great fun, I've personally enjoyed the skill set and attention to detail I've learnt from building liquid cooled systems, but it is a skill that you have to learn by doing, and not everyone has the patience for it. The other aspect to water-cooling is that if you're new to it, there is a lot of trial and error and that is a terrifying notion when one of your component's alone costs over a thousand dollars. Although, this isn't for everyone, there Is an option for the PC gamer that wants that stunning aesthetic, performance, and water-cooling in the form of the EK Fluid Gaming Range. Expertly built, high-performance, water-cooled systems with many, many options for customisation.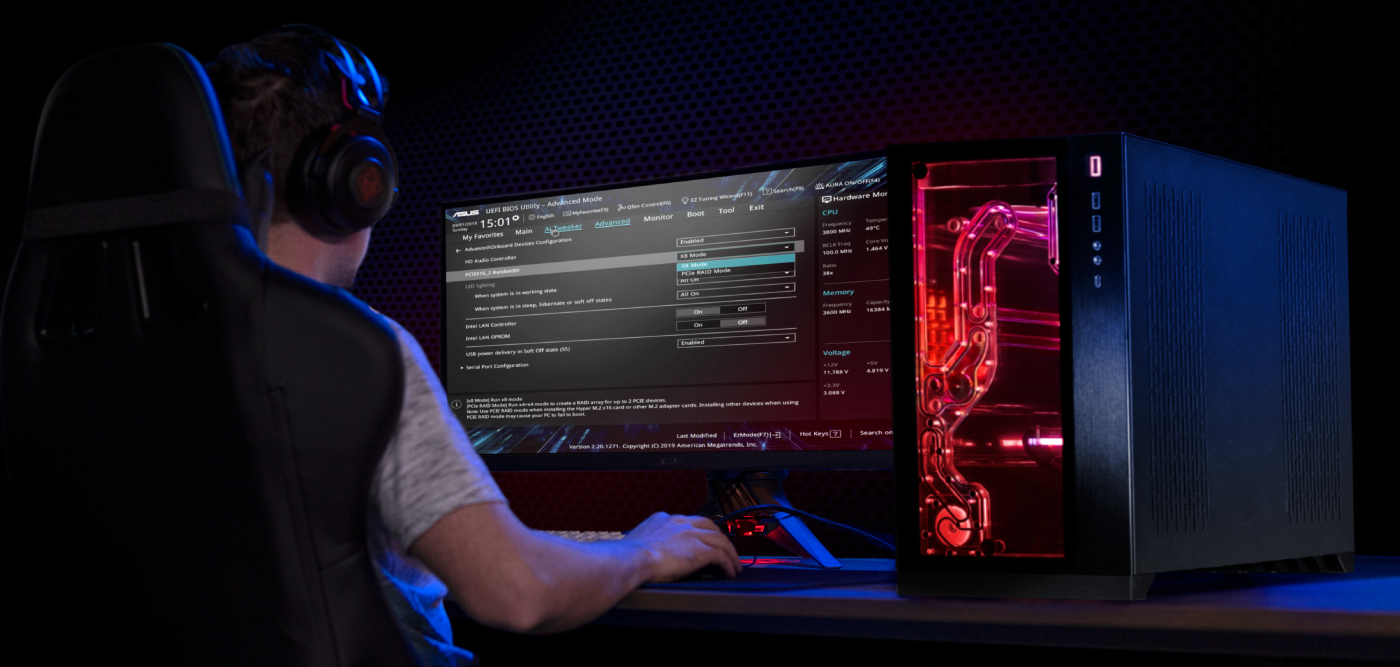 What does this mean to my computer?
I guess an obvious place to start is how pretty they are. A water-cooled system has a huge 'WOW factor' and they never get boring to look at. A great example is the EK Fluid Gaming systems with the big reservoir on the front panel and the clean, straight tubing, they really are a beautiful sight, and indicative of the craftmanship involved in building water-cooled systems. The options for customisation are pretty broad too, you can customise the colour of the fluid, with all manner of variants and shades. Then there's the D-RGB aspect, we all know the drill with RGB colour profiles and all the fun stuff, but with a water-cooled system you've got a bunch of extra components that have integrated RGB. For example, the front panel reservoir on the EK Fluid Gaming systems has a bunch of customisable LEDs in it, as well as the CPU and GPU blocks, all with their own unique design. Water-cooling really does add a whole new dimension to the customisation options of your system, you can go full on rainbow unicorn, apocalyptic, techno, rave party if you like, although that's less aesthetic and more 'all of it because I've got it' which is also fine.... I think. The big seller here is being able to make the centre piece of your gaming setup truly unique, that's what's important here, making it as YOU as possible.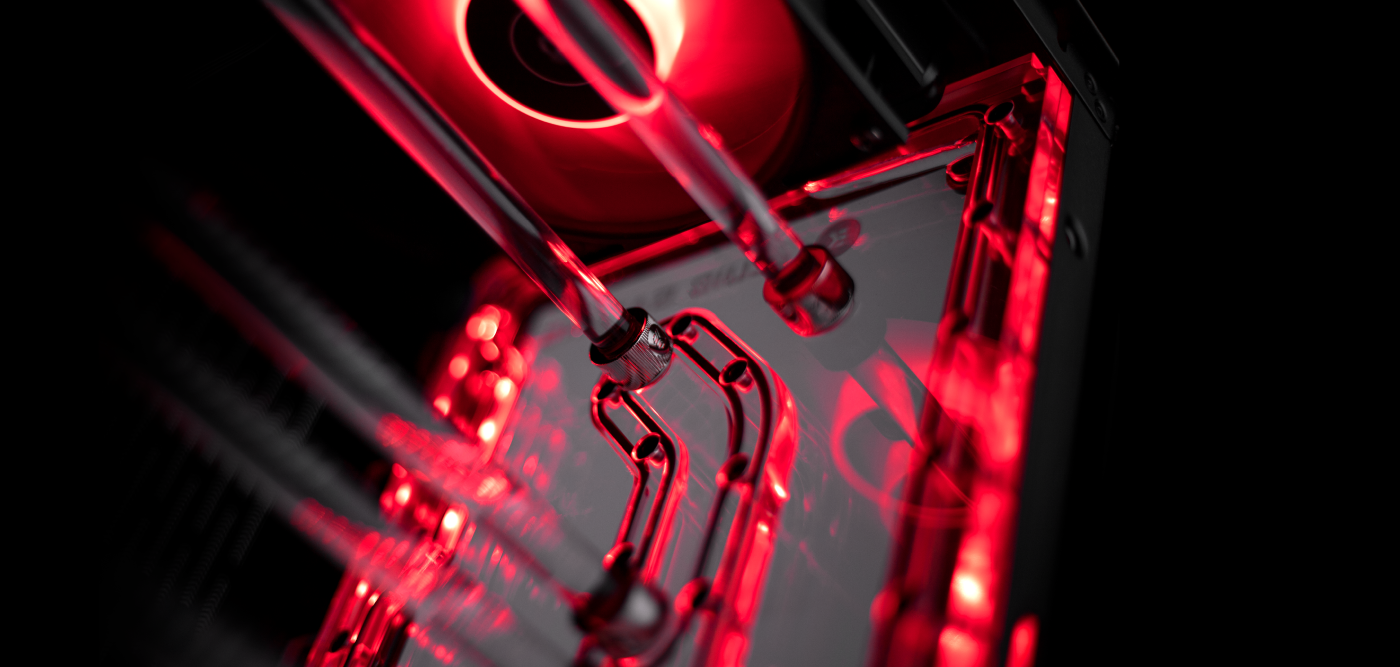 Believe it or not, there is also an aspect of longevity and I'd even stretch to cost effectiveness, in water-cooling. You might be thinking I'm going mad here but hear me out. By water-cooling your system, you are using the most efficient means possible at keeping your components cool, right? If that's the case then I think it would be fair to suggest that this increases the lifespan of your components and means you won't be buying a new GPU, CPU, and so on, in a few years due to failure. Heat is a big killer of components, especially if you're pushing your system to its limits regularly, you want to keep them cool to avoid the risk of the great inevitable heat death from smashing high voltages through them. For mainstream overclocking the main contributing factor to component degradation is in fact, heat, most commonly down to bad cooling, but you don't really need to worry about then when you've got the world's leading component manufacturer building it for you, am I right?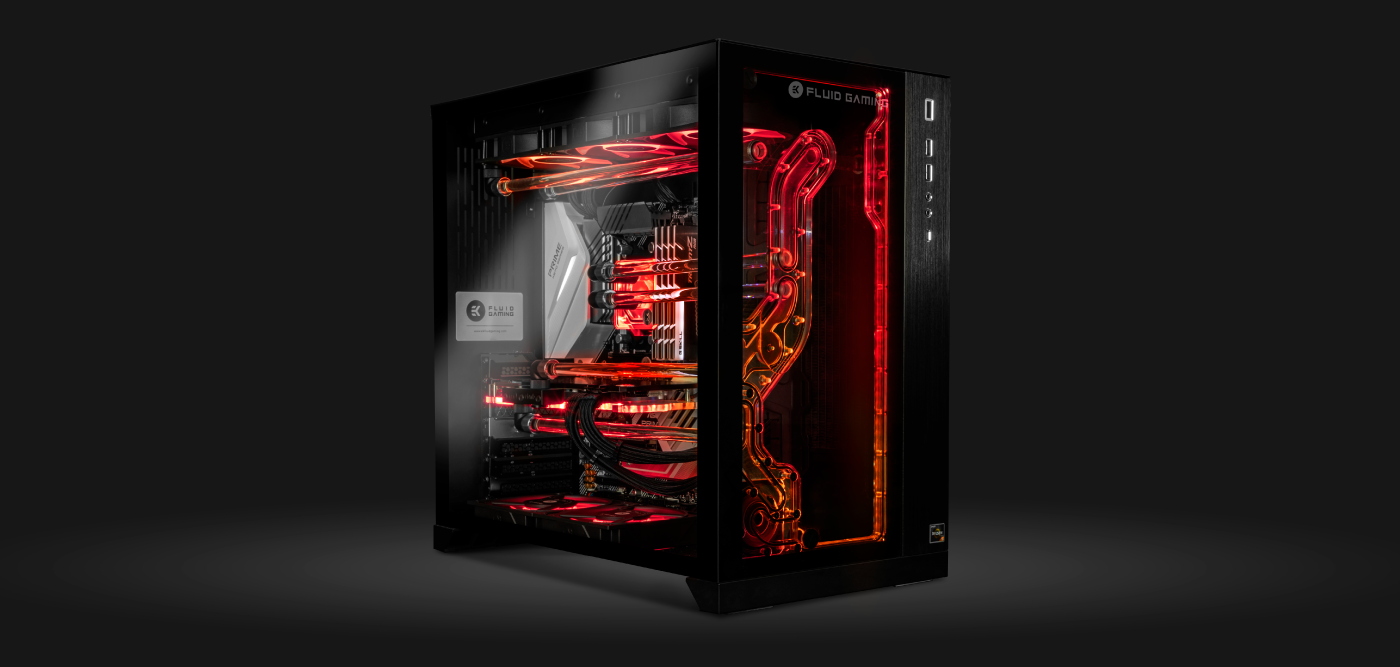 So, amongst all this here is the big deal, the opportunity to increase performance. Let's face it, this is what we all want, as humans we have this need to have the information faster than before, more frames win games, right? You need the other factors for this too, the monitor that supports the high refresh rates, the skill, the RGB, which are all achievable, but you need the baseline and that's the system to support that. The whole reason we get new components so often, new systems, and new technology is to bring us closer to getting that data, that design, that invention or even that win faster each time.

Finally, did I mention it looks cool? I mean really cool. Anyone who doesn't say 'WOW!' when they walk into a room that has beautifully crafted, water-cooled system in it, already has a beautifully crafted, water-cooled system in their room, and quite possibly, a EK Fluid Gaming system?

-->