MODELS
*Available for US customers only
See more

Fluid Gaming PCs are available only for US customers.
Choose your team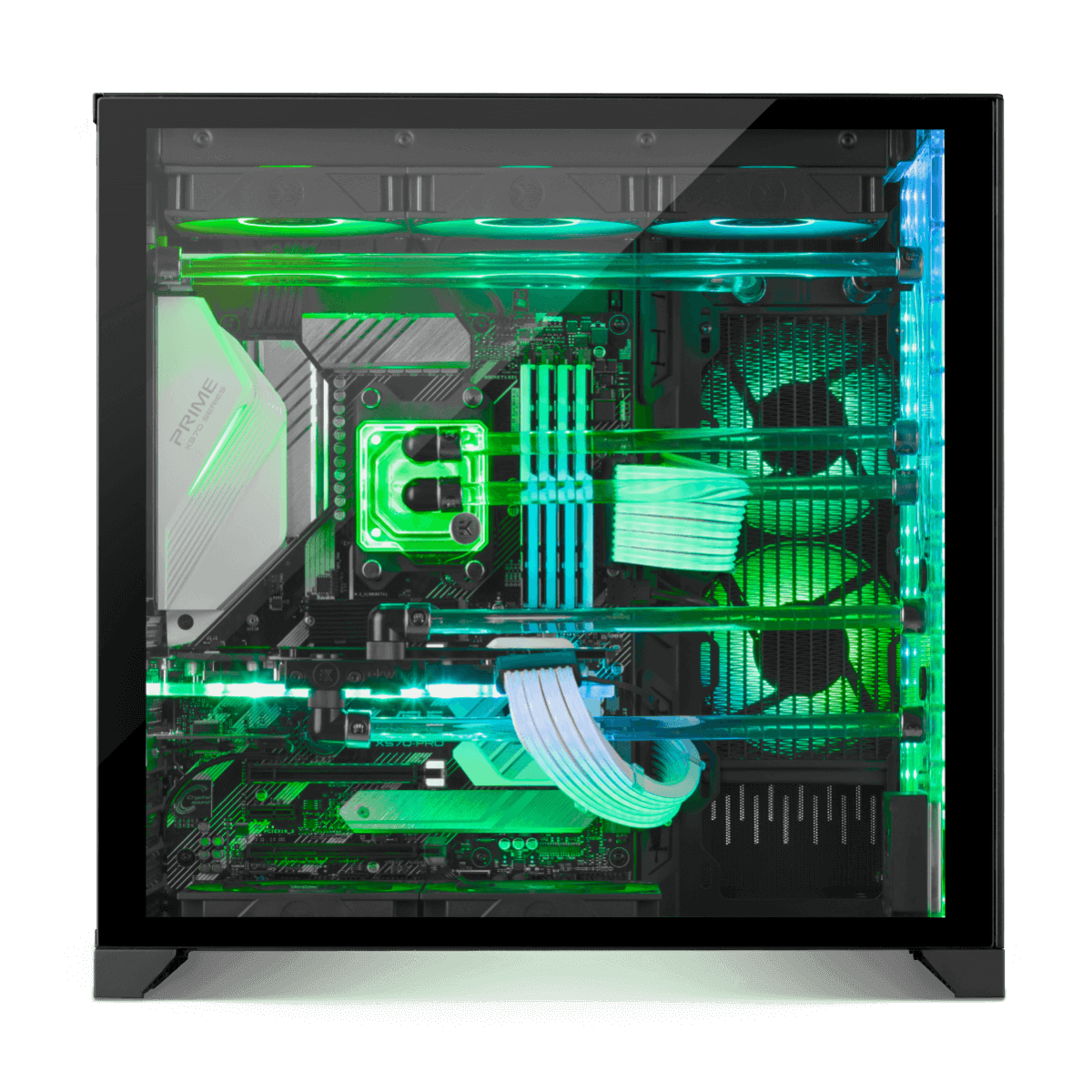 Shop All Gaming PCs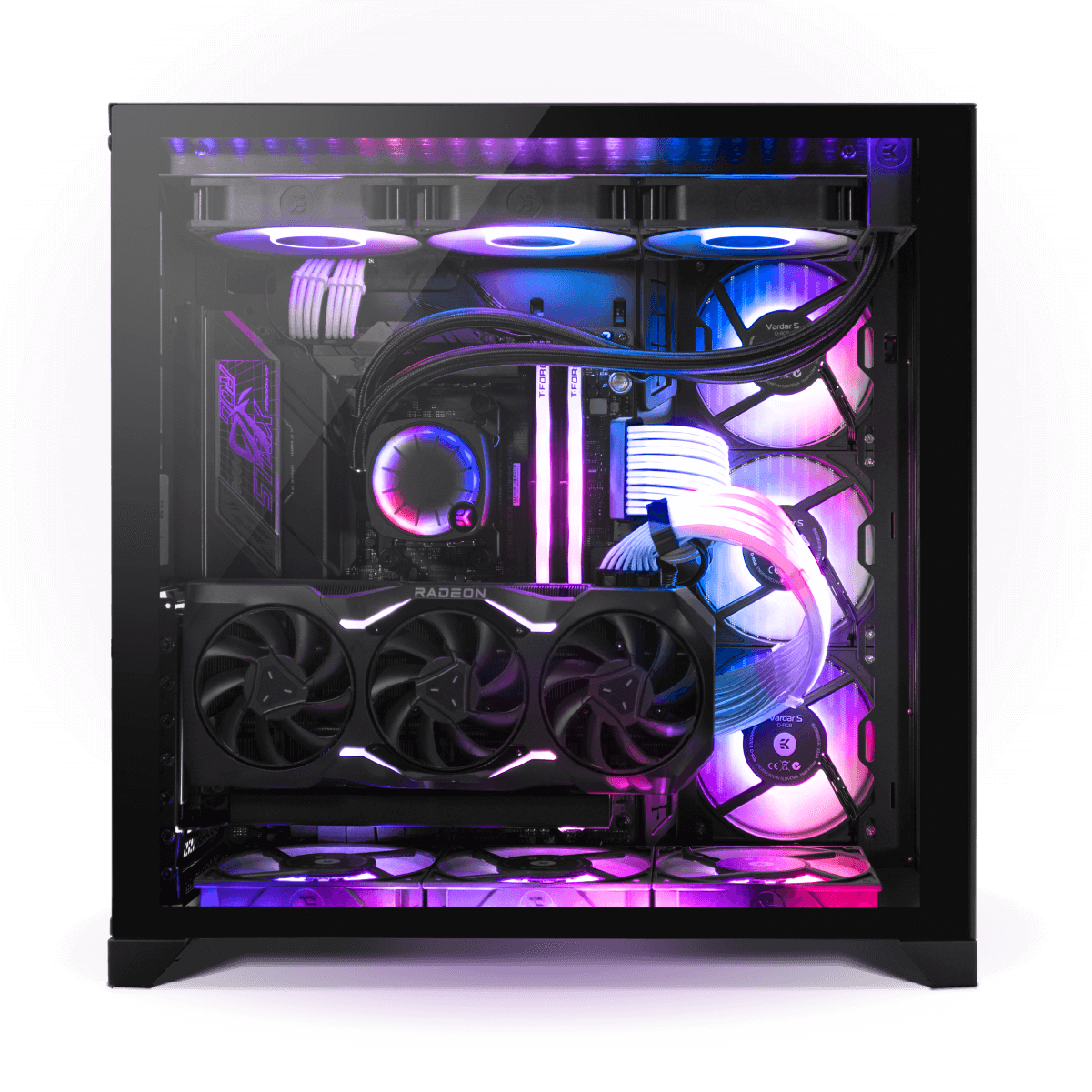 EK-AIO Gaming PCs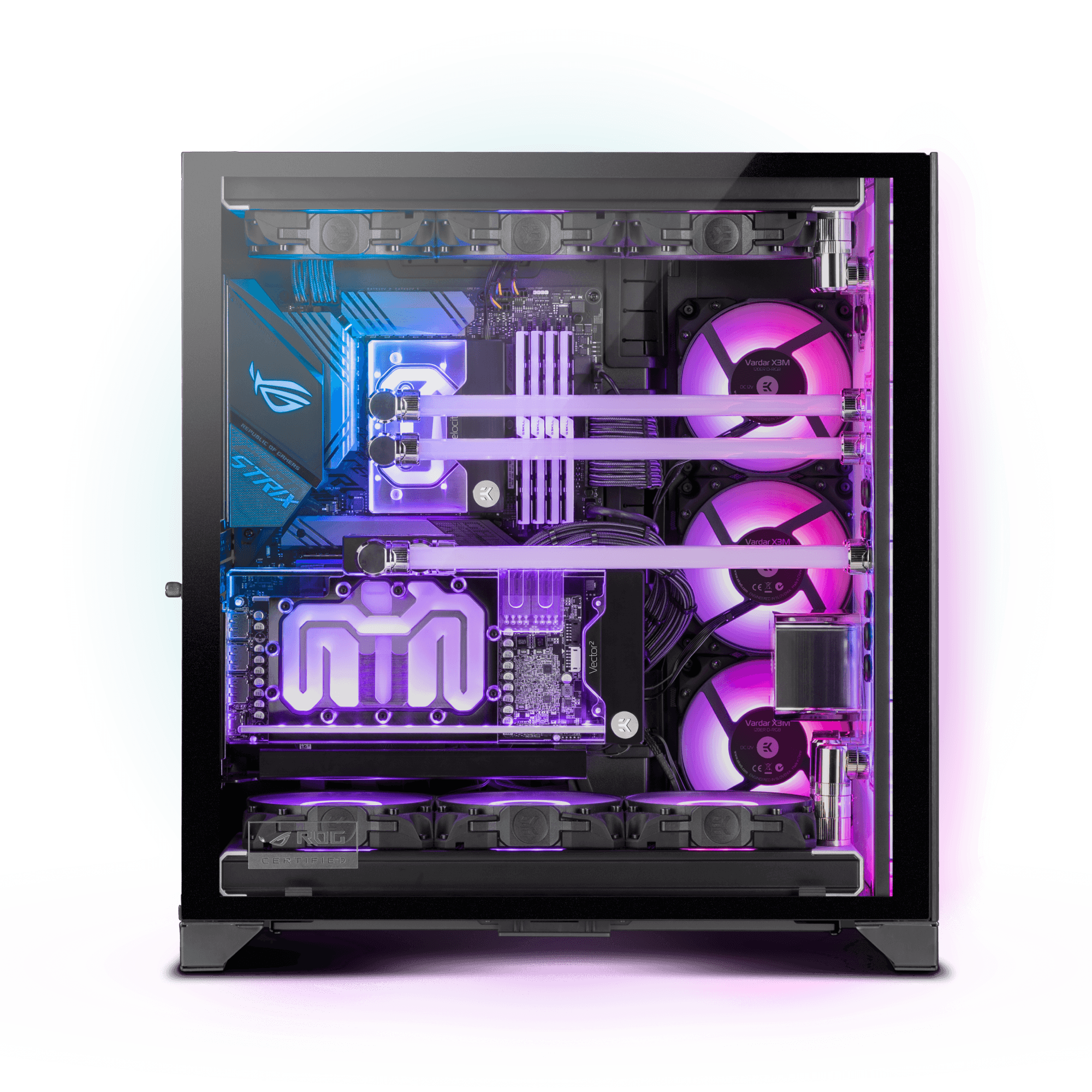 Quantum Powered Gaming PCs
THE ULTIMATE LIQUID COOLED GAMING PCs
"The EK Fluid Gaming 270 Conquest is one of the slickest all-AMD rigs we have seen in a while. Its straight-piped layout is striking and the clear front panel distribution plate gives it one of the most unique looks out there"
VERDICT 9/10
"EKWB may be new to the prebuilt system market, but it enters with a beautiful and top quality presence. It is not often you see this level of aesthetic appeal combined with performance and value these days."
VERDICT 9/10
Christian Guyton, MAXIMUM PC
"So, the EK Fluid Gaming 270 Vanquish is a stunning gaming PC with absolutely top-notch cooling and dazzling aesthetics to boot, and we can't recommend it enough."
VERDICT 9 - KICK ASS
Marc Aranibar, ScatterVolt, Youtube
"If you wanted a high-end gaming PC that can do everything - not just super high frame rates at high resolutions, but have stellar looks with customizable D-RGB, water-cooling and even include enthusiast grade hard-tubing. This is the place to be."
"The fact that EK has produced a machine that looks as good as this, runs as quiet as it does, and is backed up by a healthy three year warranty makes for a compelling argument."