MODELS
*Available for US customers only
See more

Fluid Gaming PCs are available only for US customers.
THE ULTIMATE LIQUID COOLED GAMING PCs
EK-QUANTUM – ULTRA-LOW TEMPERATURES, MAXIMUM GAMING PERFORMANCE.
The EK-Quantum line offers a premium, precision engineered liquid-cooling solution for your Gaming PC, combining stunning aesthetics with class-leading liquid-cooling performance for the ultimate gaming experience.
Our custom EK-Quantum Velocity² CPU & Vector² GPU water-blocks are designed with 15 years of liquid-cooling expertise to guarantee ultra-low temperatures, providing the perfect platform for overclocking both your CPU & GPU to get every drop of performance from your gaming hardware.
So whether you're gaming, streaming or creating content look no further than our range of custom EK-Quantum Gaming PCs to provide class-leading performance and stunning centrepiece to your gaming set-up.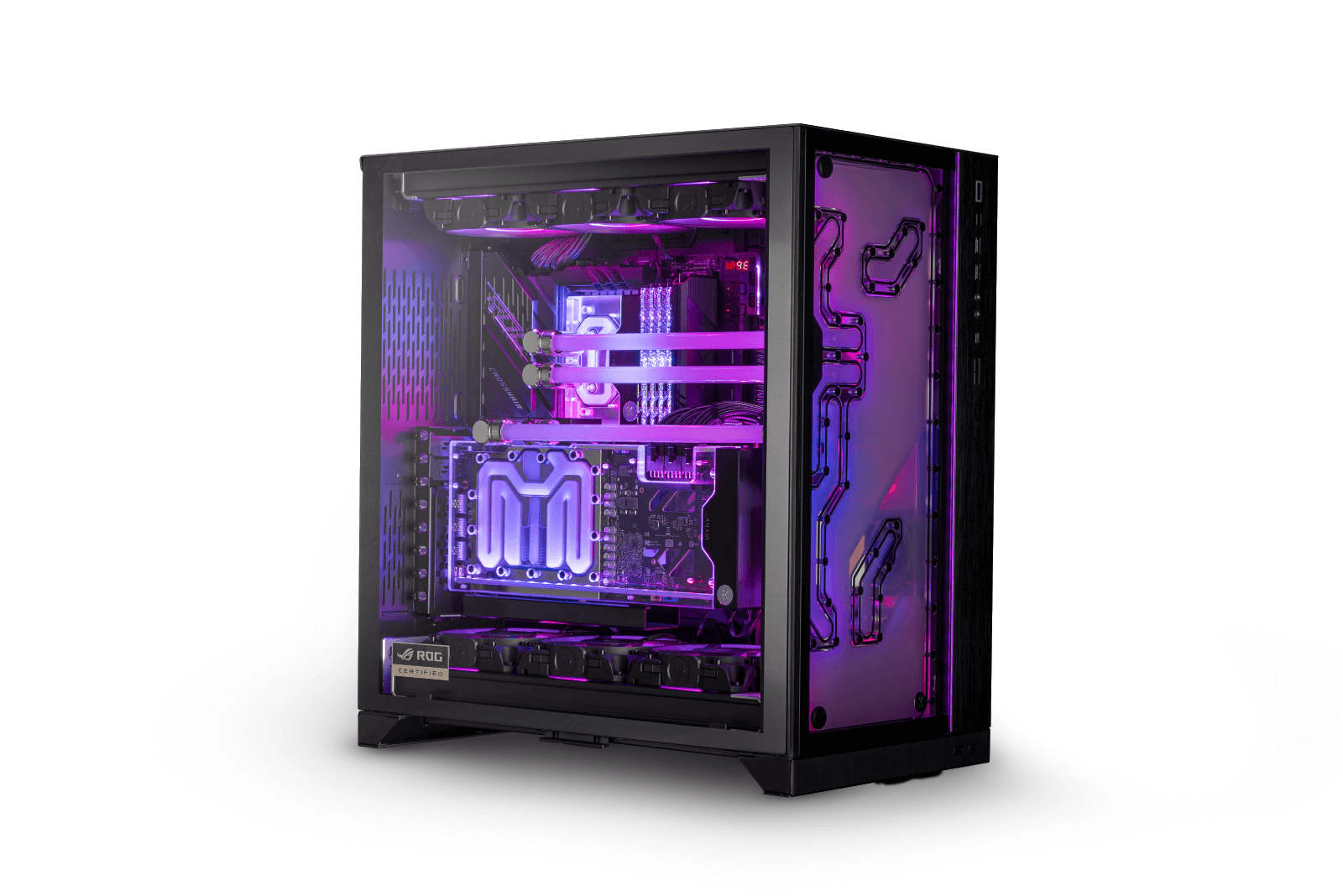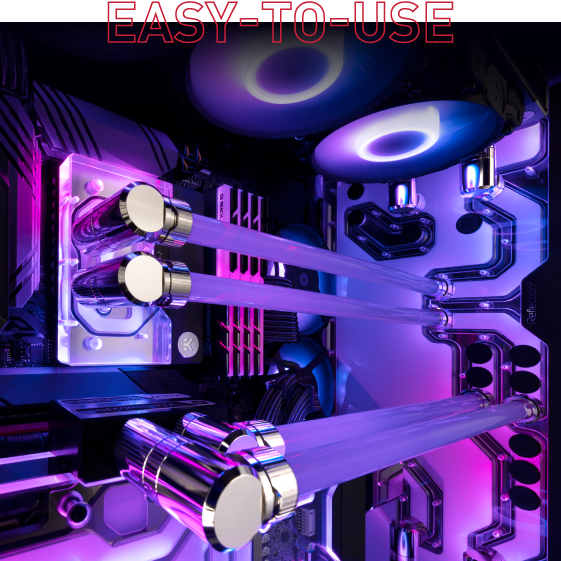 EK QUANTUM – CUSTOM DISTRIBUTION PLATES, NICKEL PLATED FITTINGS.
EK-Quantum Gaming PCs range brings more than just class leading liquid-cooling performance to the table, every build features a front mounted D-RGB distribution plate with integrated D5 pump and custom nickel-plated pump cover.
Inside our EK-Quantum Gaming PCs you'll also find EK-Quantum Torque fittings made with CNC machined brass, complete with high-quality nickel finish. These connect the loop to dual EK-Quantum Surface P360M Radiators complete with aluminium end caps in a silver finish for premium look and feel.
EK-QUANTUM – FULLY CUSTOMIZABLE D-RGB & EK CYROFUEL MYSTIC FOG
EK-Quantum Gaming PCs features fully customizable D-RGB lighting, with individually addressable LEDs for unlimited customization options and smooth lighting transitions.
Our EK-Quantum Gaming PCs also come pre-filled with EK-CryoFuel Mystic Fog; our signature semi-transparent coolant with a super-secret formula. The coolant is developed for optimal light dispersion, with semi-transparent coolant carrying the D-RGB lighting effects through the coolant for maximum RGB.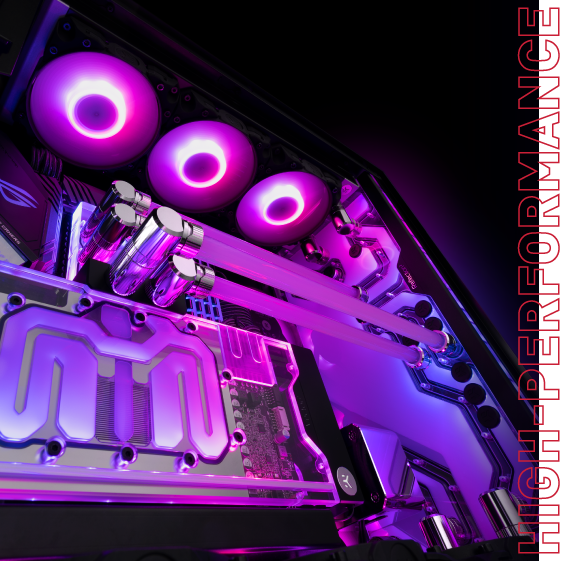 "The EK Fluid Gaming 270 Conquest is one of the slickest all-AMD rigs we have seen in a while. Its straight-piped layout is striking and the clear front panel distribution plate gives it one of the most unique looks out there"
VERDICT 9/10
"EKWB may be new to the prebuilt system market, but it enters with a beautiful and top quality presence. It is not often you see this level of aesthetic appeal combined with performance and value these days."
VERDICT 9/10
Christian Guyton, MAXIMUM PC
"So, the EK Fluid Gaming 270 Vanquish is a stunning gaming PC with absolutely top-notch cooling and dazzling aesthetics to boot, and we can't recommend it enough."
VERDICT 9 - KICK ASS
Marc Aranibar, ScatterVolt, Youtube
"If you wanted a high-end gaming PC that can do everything - not just super high frame rates at high resolutions, but have stellar looks with customizable D-RGB, water-cooling and even include enthusiast grade hard-tubing. This is the place to be."
"The fact that EK has produced a machine that looks as good as this, runs as quiet as it does, and is backed up by a healthy three year warranty makes for a compelling argument."