ABOUT US
EK® is the leading provider of PC liquid cooling solutions. Founded by Edvard König, the brand started with one man's enthusiasm and his first ventures into water cooling back in 1999. Officially established in 2003 as EKWB (EK Water Blocks), the company is considered an early pioneer in PC liquid cooling. It quickly became synonymous with innovative product design, quality engineering, and premium aesthetics, gaining a reputation among PC enthusiasts for transforming ordinary computers into extraordinary machines.
Over the years, we have expanded our product portfolio to become the most comprehensive provider of liquid cooling solutions marketed under the EK brand. Today, EK products are available worldwide, and we hold several partnerships with some of the most recognized names in the industry.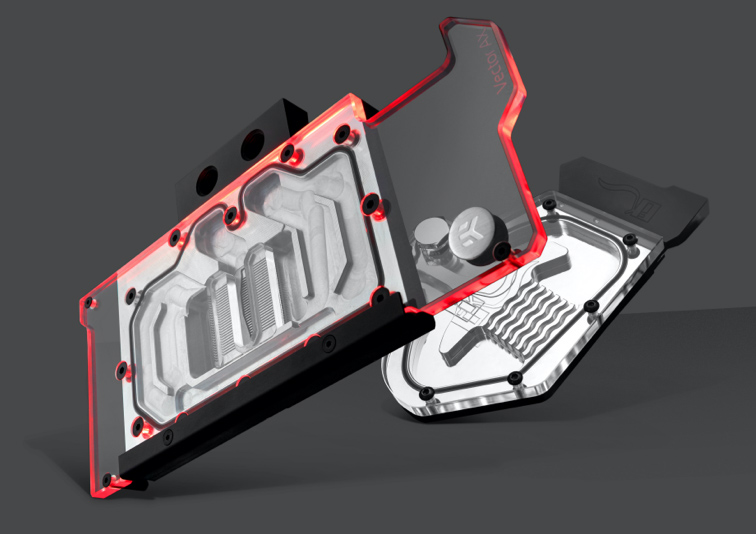 MILESTONES IN EK'S EVOLUTION
20 Years of Leadership in Thermal Balancing
Edvard König designed and machined his first water block prototypes EK-1, EK-2, and EK-3.
EK establishes itself as a market leader, offering consumers the first complete liquid cooling solution for their gaming PCs.
EK enters the enterprise server market with the world's first water cooling solutions for NVIDIA® Quadro and Tesla series graphics and compute cards.
EK Fluid Gaming is created, offering gamers an aluminum-based custom liquid cooling solution that features all key benefits of a custom loop but at a much lower price point than premium copper solutions.
EK partners with AMD® to launch the first pre-built, hardline, liquid cooled EK Fluid Gaming PC at PAX SOUTH 2020 in San Antonio, Texas.
EK attends CES® 2021, unveiling the first EK Fluid Gaming PC that features DUAL RAD configuration for both AMD® Ryzen™ 9 5950X and NVIDIA® RTX™ 3090.
ELEVATING COMPUTERS
EK is all about improving the performance of PCs while making them look striking. Our vision is to lead the way in making PCs better – we are elevating computers by combining sophisticated design, passion for details, operational effectiveness, enthusiasm for innovation, and a fresh approach.
Our mission is to help gamers switch from air cooling to liquid cooling. As global leaders in PC liquid cooling, we want to make this technology accessible to a broader public. For that reason, we have created a line of pre-built, plug-and-play, fully liquid-cooled gaming PCs that are more affordable than high-end rigs gamers could build themselves.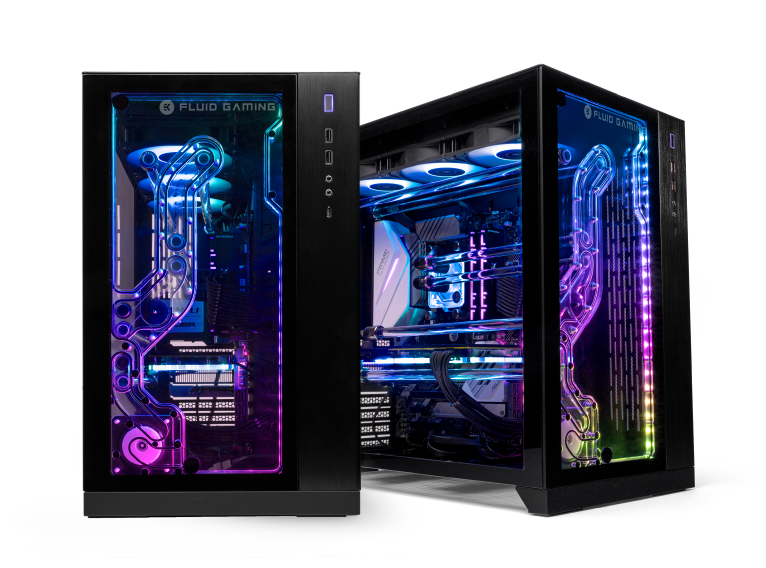 EK FLUID GAMING SUPPORT
If you're still unsure whether an EK Fluid Gaming PC is right for you or you have some other questions about our builds, we've got a team of experienced staff ready to give you the advice you need. Feel free to reach out to us.
Choose your team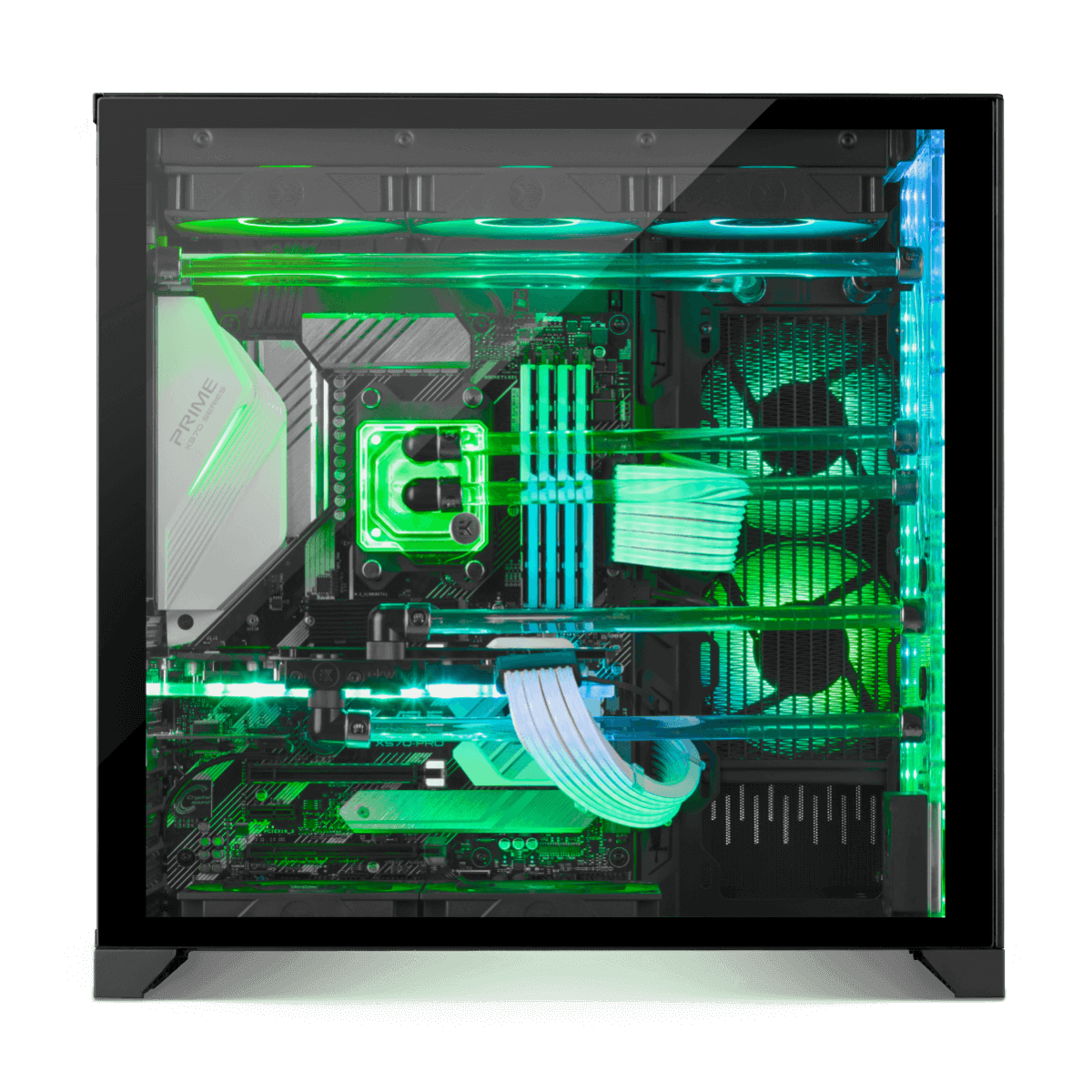 Shop All Gaming PCs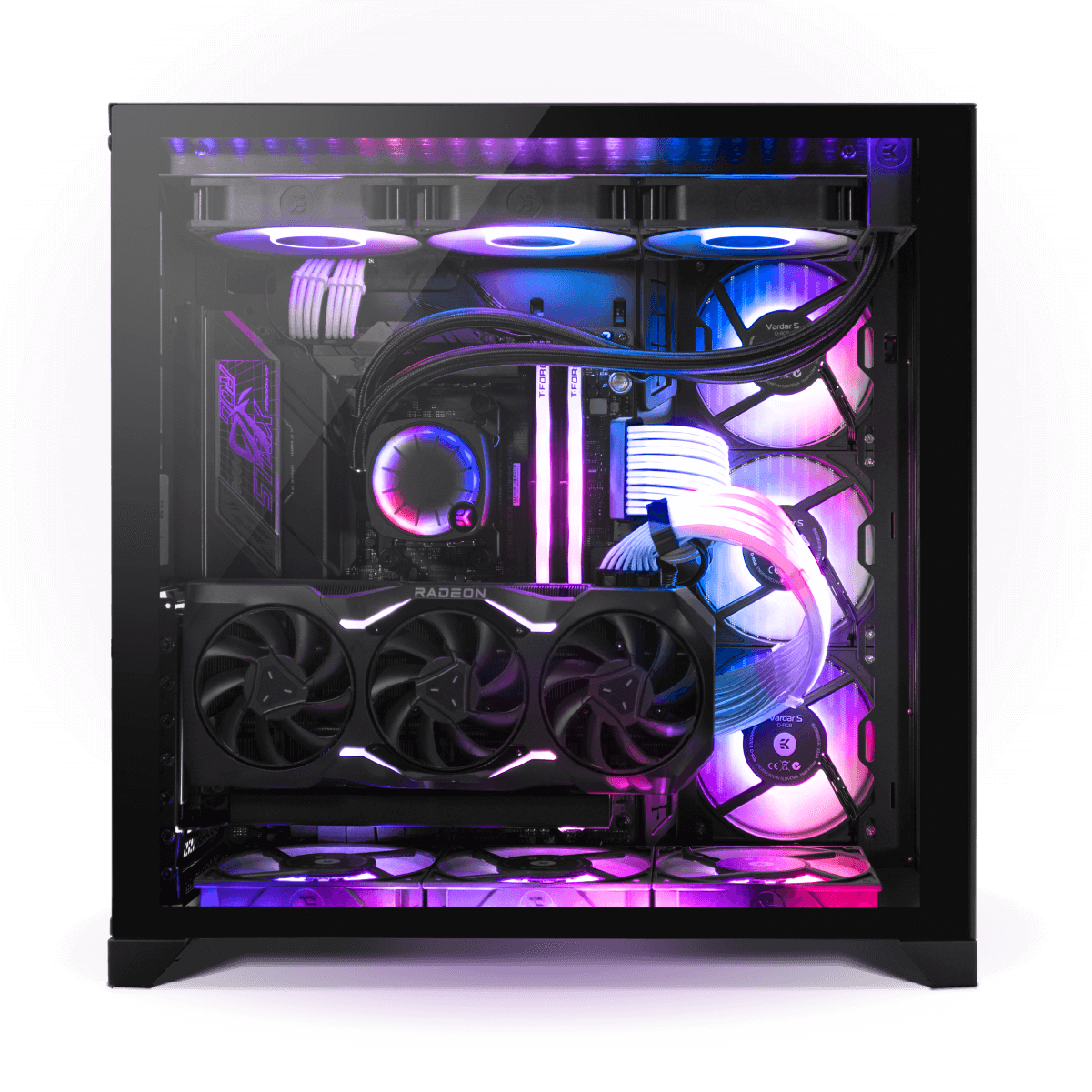 EK-AIO Gaming PCs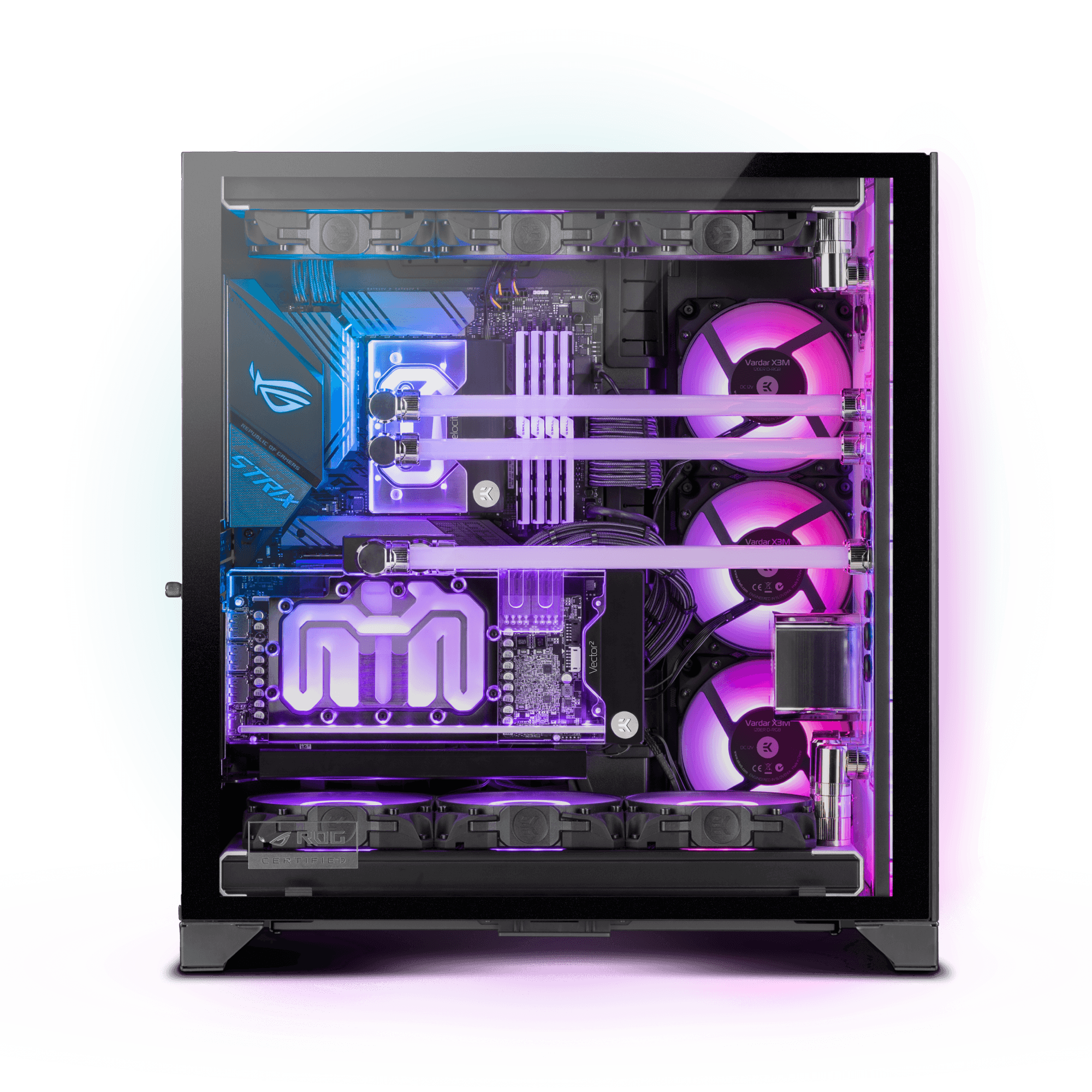 Quantum Powered Gaming PCs