Liquid Cooling is the magic ingredient that makes all our EK Fluid Gaming PCs shine. Our liquid cooling solutions bring you ultra-low temperatures and ultra-high performance for a next-level gaming experience.
WHY GO WITH LIQUID COOLING?
If you're reading this on a PC, close your eyes and listen closely. Can you hear the whirr of your fans? Can you feel the heat pumping out the back of your case? For decades, fans have been the go-to for preventing your electronics from overheating. It's time for a change.
Enter liquid cooling. An ultra-fast, advanced cooling system that delivers faster processing, helping to squeeze every drop of speed and power out of your components. The ultimate PC gaming experience has just arrived.
Our fully-customizable water cooling kits with colorful coolants give you complete creative control of your setup. The beating heart of each EK Fluid Gaming PC is a custom EK Distribution plate, carefully installed to offer you clean aesthetics with a fully customizable D-RGB lighting display on your components. Your PC is a reflection of who you are - it can be easily tailored to match your setup from the comfort of your seat using the ASUS AURA SYNC software. Show off your personality with a visually stunning display of engineering and match colors to suit your favorite game for that extra-special personal touch.
Unlock The Next Level of PC Gaming
Not only does a fully water-cooled setup look super-cool, but it can actually improve the performance and lifespan of your components.
Overclocking your CPU is a great way to speed up your PC and enable the maximum performance of your components. However, setting your CPU multiplier at a higher frequency increases the heat generated by your system, which can damage your computer. Liquid cooling is the most efficient way to direct excess heat away from your precious (and expensive) components and help them run smoothly with a prolonged lifespan.
On average, an RTX 3090 will sit at around 71°C in an air-cooled PC. In comparison, liquid cooled PCs keep the average GPU temperature at 53°C.
Fans are a responsive cooling system. They only react when there's an increase in internal temperature. On the other hand, Liquid Cooling solutions keep your PC running at a lower temperature all the time, enabling your components to stay cooler and last longer.
Avg. GPU
Temperature
Liquid cooled - RTX 3090
53°C
Air cooled - RTX 3090
71°C
FPS
Liquid cooled - RTX 3090
161 fps
Air cooled - RTX 3090
140 fps
Performance Test - EK Fluid Gaming PC
Ryzen 9 5900X & RTX 3090
Star Wars Squadrons, Ultra 4K.

Low Noise Pollution, Maximum Performance
Whether you want to sit back and enjoy the latest AAA titles or look to yourself make the jump into content creation, the whisper-quiet system of EK Fluid Gaming PCs has got you covered! These builds will ensure you have the maximum gaming immersion experience and a high-quality broadcasting framework to help you produce engaging content for your audience.
EK Fluid Gaming PCs utilize performance liquid cooling, cutting the noise output by approximately 33% compared to traditional air-cooled solutions.
Are you going head-to-head against that tricky final boss? Or maybe you need frame-perfect focus to secure that clutch-fueled victory? Our premium water-cooling kits reduce the need for multiple fans in your PC case. With near-silent liquid cooling, you will achieve higher focus levels, be able to fully enjoy those heart-stopping gaming moments, and truly soak up each bit of XP both you and your character acquire.
Not only are all EK Fluid Gaming PCs packed with the latest hardware, such as AMD Ryzen and NVIDIA RTX, but they're all equipped with our premium EK liquid-cooling solutions. This means you get the lowest temperatures and the best performance, all with minimal noise output. Best of all, this custom-loop configuration is fine-tuned by our in-house expert technicians to squeeze every possible drop of power out of your new PC - a great recipe for getting the ultimate PC gaming experience straight out of the box.
Choose your team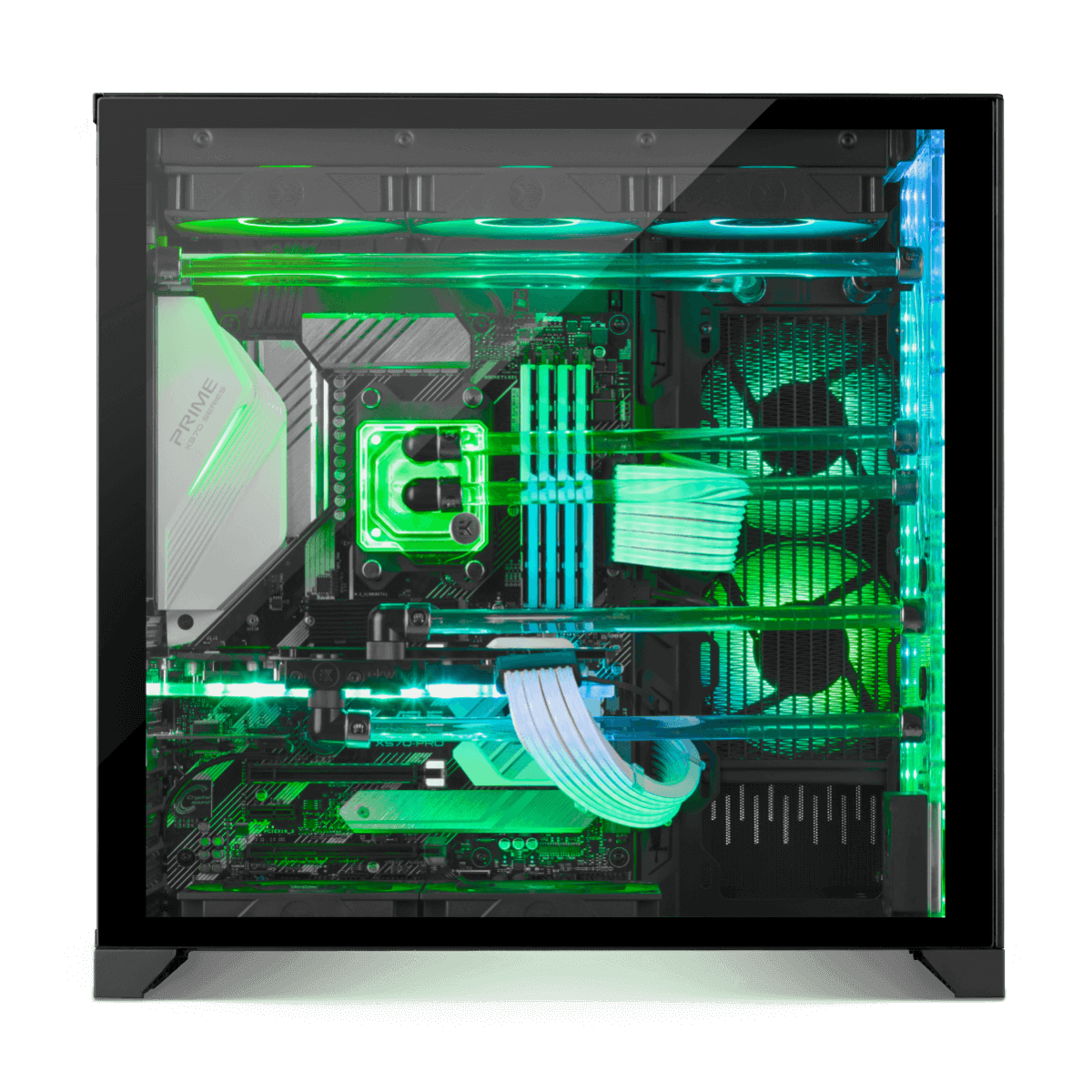 Shop All Gaming PCs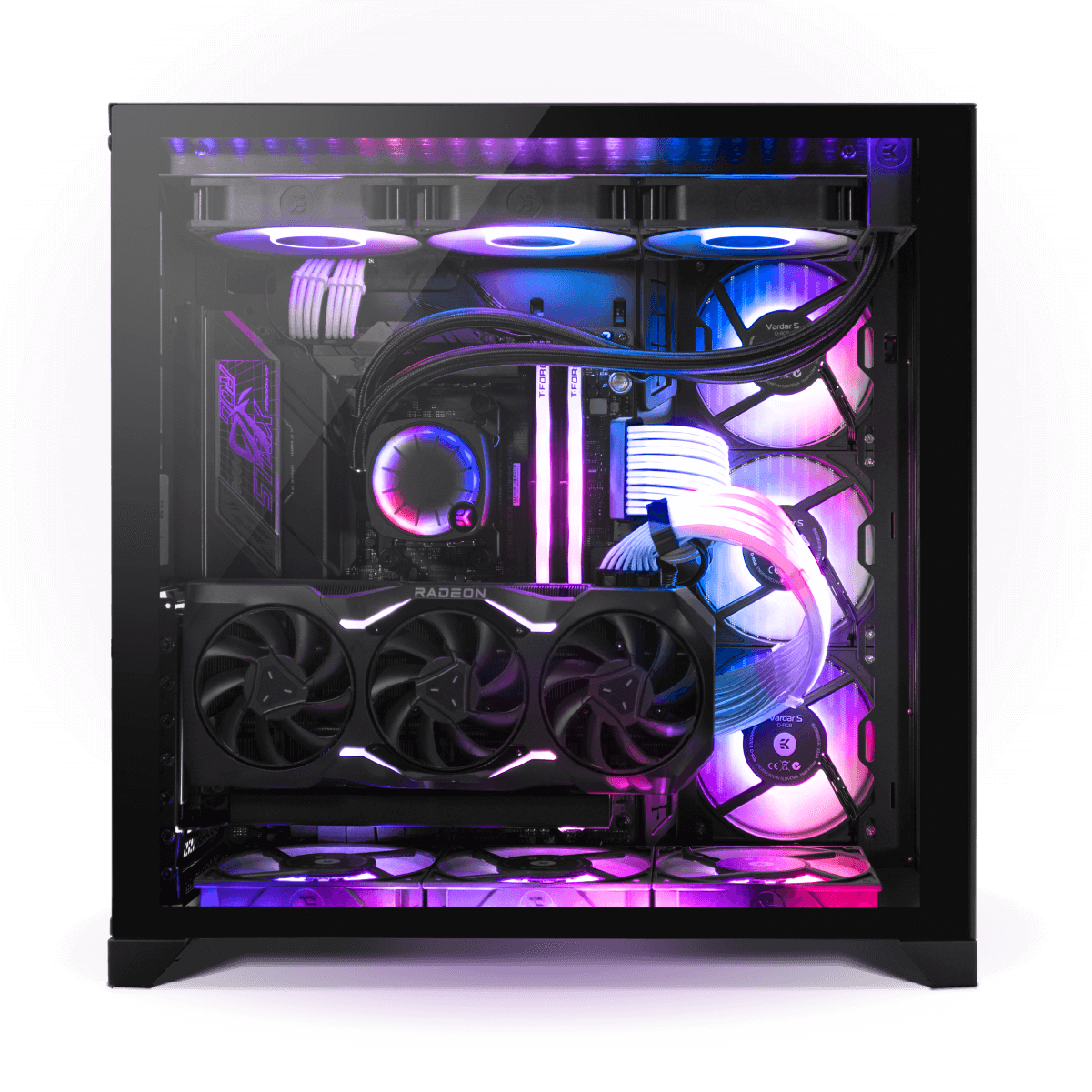 EK-AIO Gaming PCs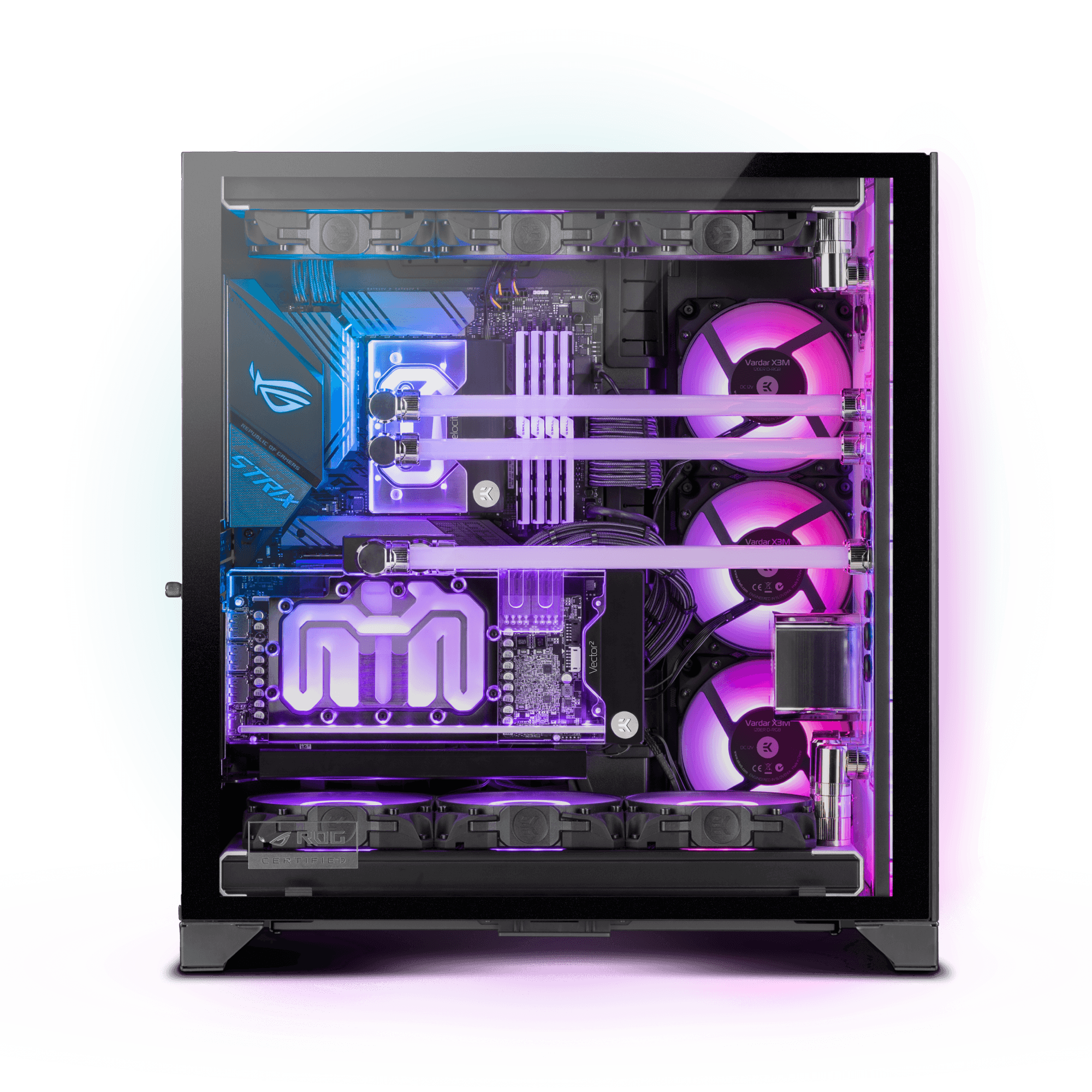 Quantum Powered Gaming PCs