Prebuilt PC
Fully Liquid-Cooled For The Ultimate Gaming Experience
When you think of PC gaming – you think high octane, heat of the moment, clutch fueled victories that leave you on the edge of your seat. Every second, every frame, every action brings you one step closer to winning. That's why EK Fluid Gaming PCs don't just pack the latest hardware, such as AMD Ryzen and NVIDIA RTX, but they're each equipped with a premium EK liquid-cooling solution to ensure you get the lowest temperatures, the best performance and with minimal noise out-put. The ultimate PC gaming experience begins here.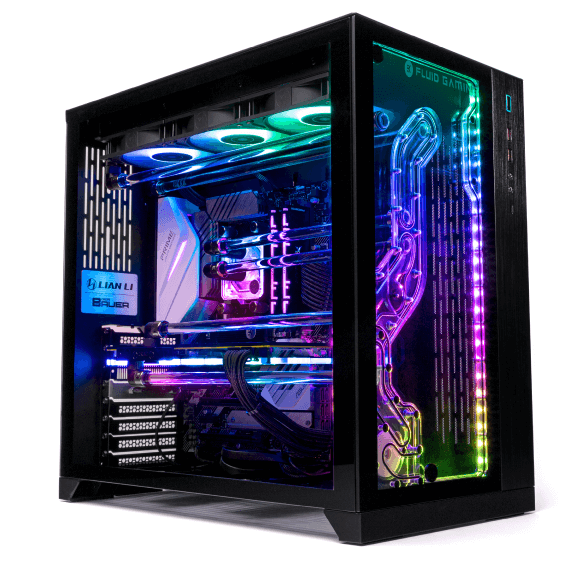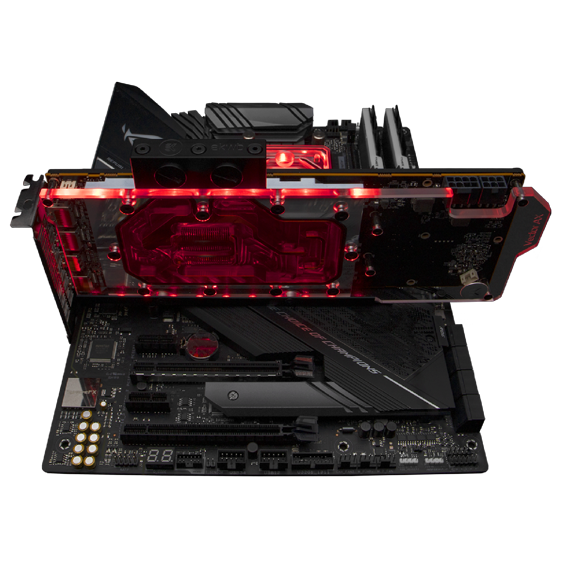 Ultra Low Temperatures, Maximum Performance
Fitted with both an EK D-RGB CPU and GPU water-block, our range of fully liquid-cooled gaming PCs ensure ultra-low temperatures by running liquid-coolant directly over a custom aluminum heatsink. This draws excess heat directly from key areas of both the CPU and GPU – ensuring you can squeeze every last drop of performance from your hardware. Ultra-low temperatures ensure not only maximum performance, but provide the ideal platform for our technicians to individually performance enhance each Fluid Gaming PC to get the best gaming performance, straight out of the box.
Stunning Aesthetics Back With A Full 3 Year Warranty
Custom liquid-cooling offers not only a premium gaming experience, but offers a visually stunning display of precision engineering with a minimal aesthetic. At the heart of each EK Fluid Gaming PC you'll find a custom EK Distribution plate, offering not only a fully customizable D-RGB lighting display, but streamlining the custom hard-tubing for an ultra-clean finish to your build.
Every EK FLuid Gaming PC comes with fully customizable D-RGB lighting built into each of the key components including CPU & GPU water-blocks, custom EK D-RGB distribution plate, RGB RAM and D-RGB Vardar Fans. This can be easily tailored to match your set-up from the comfort of your seat via the ASUS AURA SYNC software; offering a range of colours and dynamic lighting effects to choose from.