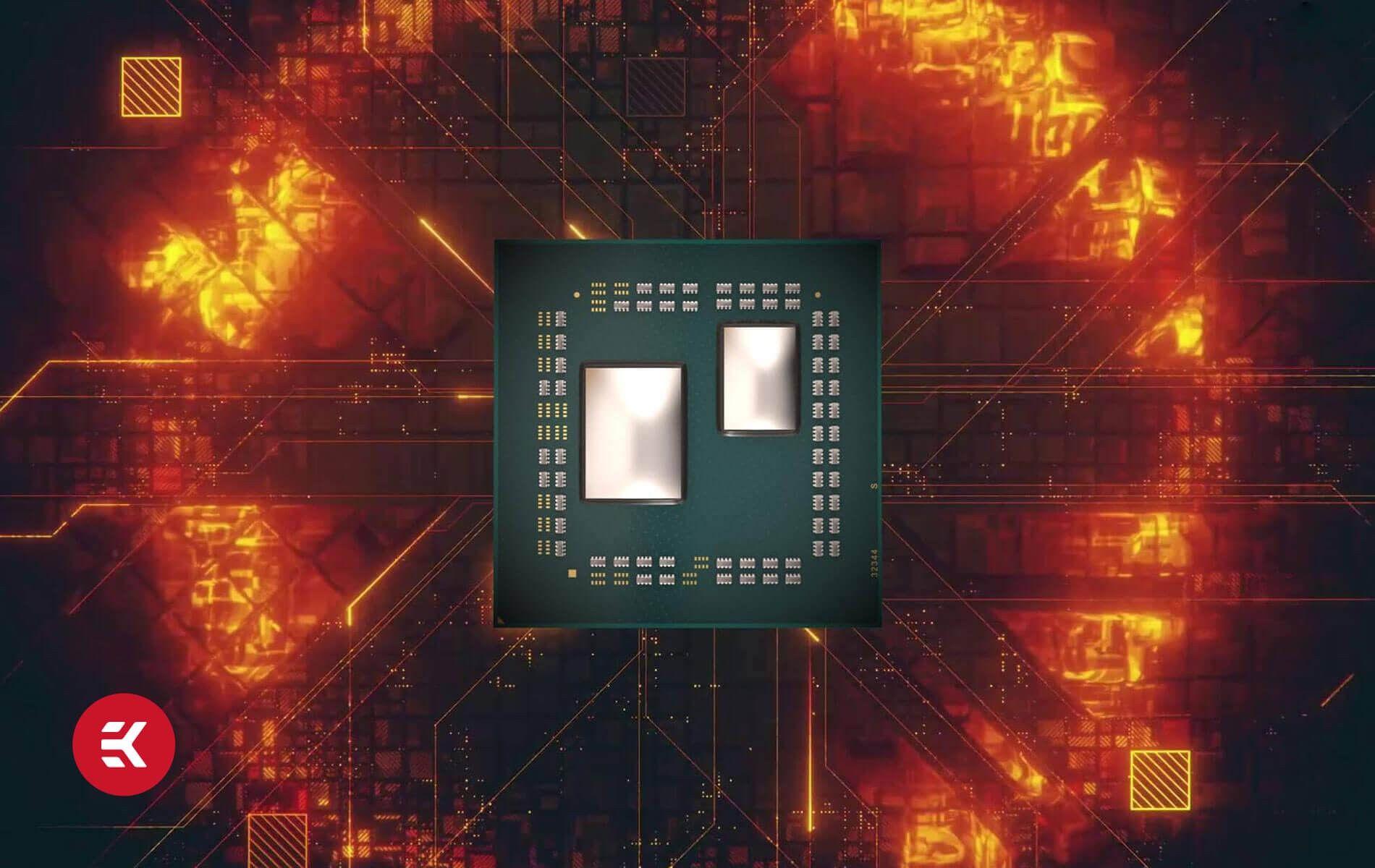 AMD's Ryzen 7 5800X3D CPU: Everything We Know So Far
3/8/2022 7:13 PM
AMD is unleashing the "world's fastest gaming desktop processor" - a must have for all gamers looking for that extra competitive edge. The Ryzen 7 5800X3D is a beast of a component. It's the first commercially available CPU to use the brand-new AMD 3D V-Cache technology. "world's most advanced desktop processor architecture for gamers and content creators"
By utilizing a '3D Stacking' technique, this component is able to pack in an additional 64MB of new 3D cache, as well as 32MB of 2D cache. This gives you a massive total of 96MB of cache, compared to only 36MB in its predecessor, the Ryzen 7 5800X. This leads to lightning quick processing and system memory information recalling speeds, which means you can get into the game faster than ever.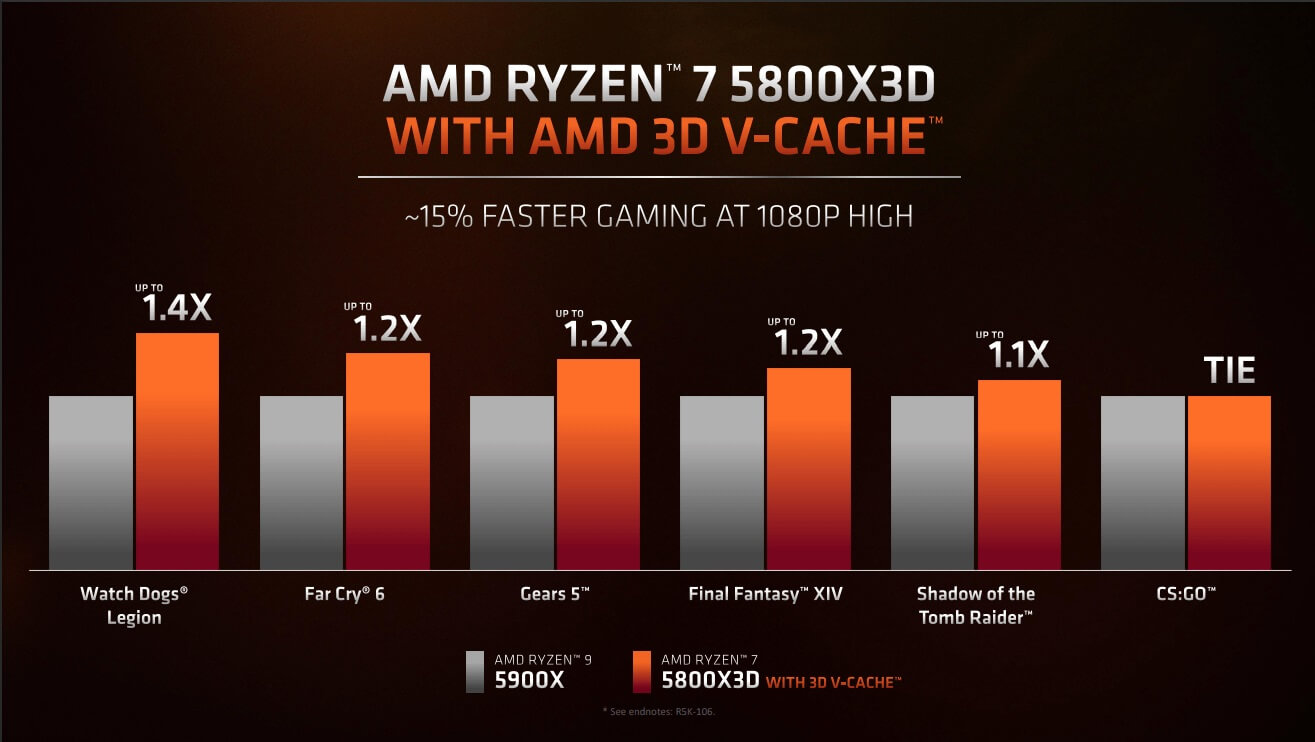 Why is a Good CPU Important?
The easiest way to think of a CPU is as the 'brain' of the computer. You can have the best GPU on the market, but if it can't be supported by the CPU, it's fundamentally worthless. A CPU basically gives your computer the instructions it needs to carry out its tasks.
A good CPU is important because you'll be able to load games quicker and run them smoother. This is especially useful if you're looking to get into professional gaming. By updating your processor to one with a higher clock speed (as well as taking other factors into consideration), you'll be able to sneak in that competitive edge.
Why Should I Bother Upgrading?
AMD claims that the Ryzen 7 5800X3D has a significant increase in performance when compared to the Ryzen 5900X. It suggests that players will see a 36% performance advantage when playing Watch Dogs: Legion at 1080p. AMD also says that you can expect a 24% increase in performance for Far Cry 6. If Gears 5 is your game of choice, you can expect a 21% increase. Likewise, according to AMD, there's a 9% for Shadow of the Tomb Raider. If you want to play your favorite games turned up to the max, it might be worth considering updating your CPU to this new chip.
The new 3D V-Cache technology is a breakthrough in CPU tech. The Ryzen 7 5800X3D actually has the exact same specs as the standard Ryzen 7 5800X processor - 8 cores, 16 threads and a 105W TDP. To see such a high increase in performance without significant changes to the internal structure is incredibly impressive.
Best of all, the Ryzen 7 5800X3D is still supporting the same AM4 CPU socket as the AMD 500-series and 400-series chips. This means you won't need to spend extra cash to upgrade your motherboard if you currently own a compatible CPU. However, it's always best to check with a supplier to make sure your current motherboard is compatible before committing to upgrades. Remember, it's also likely that your motherboard might need a BIOS update. The good news, however, is that AMD will roll this update out to add support to the new products before its launch.
When Can I Get the Ryzen 7 5800X3D?
At time of writing, there is no current official word on a specific release date or price. AMD claims that the Ryzen 7 5800X3D will be released in Spring 2022, so hopefully you won't have to wait too long to add it to your rig.

Unfortunately, it's probably not going to be cheap to buy this component individually. This is due to it being brand-new technology and the silicone supply issues currently plaguing the PC building industry. When released in 2020, the AMD Ryzen 7 5800X cost $449, if selling at the manufacturer's suggested retail price (MSRP). Of course, AMD is yet to officially announce an individual MSRP, so keep checking back for more updates.

If you're interested in securing the Ryzen 7 5800X3D, a pre-built PC is likely to be your best chance of obtaining one of these beauties. We at EK Fluid Gaming are hard at work securing stock of the Ryzen 7 5800X3D to include in our epic custom-built PCs. Keep checking back for more updates!

-->