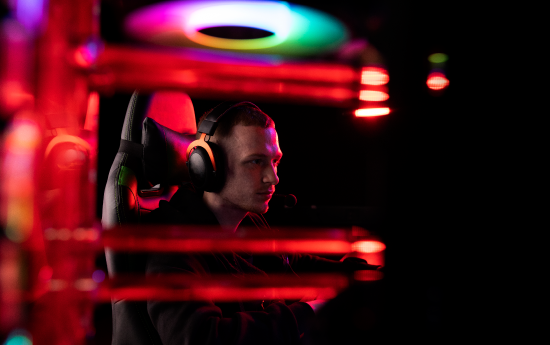 Best Budget Webcam in 2021
5/20/2021 2:30 PM
Do you remember what webcams used to be? Even a few years ago, a webcam for the average PC user was something that we bought, but always lay neglected in a box somewhere. We never really used them. A large contributing factor was that they often had abysmal resolution with a tendency to flicker and be noisy while making us look like 8-bit versions of ourselves. Flash forward to now, and the Covid pandemic has turned it on its head.
For the majority of 2020, office work was relocated to our homes which meant people suddenly had a vested interest in high-performance webcams. And since supply will always strive to meet demand, a lot more options have become available. This is good news for everyone from Twitch streamers to YouTube content creators and gaming influencers. They can showcase their Fluid Gaming PCs to show their audience (and adversaries) how it is to experience high-end gameplay.
A wider select of webcams also couldn't have come at a better time. The output of older webcams isn't viable due to today's much larger display sizes, 4K, and higher monitor resolutions, all of which drag their weaknesses into the spotlight.
So, now that we've firmly established the importance of a new webcam, which one should you choose? To help you know what is out there, we've compiled 3 of the best budget webcams in 2021.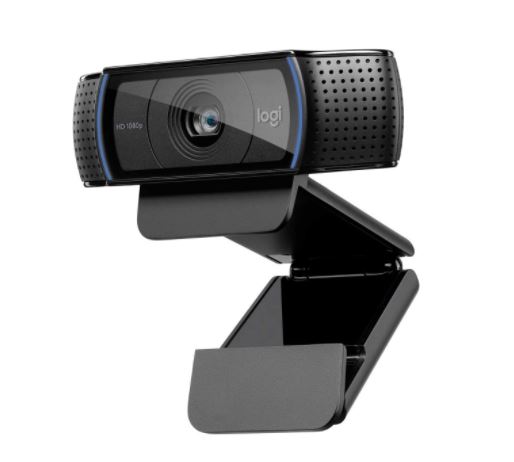 Logitech C900 series (C920) - $79
While Logitech is certainly at the higher end of what could be considered 'budget', it deserves a spot on our list. What started out 10 years ago with C910 has since been upgraded through multiple iterations - C920, C922, C925, C930, and more. Some of these versions feature upgraded audio, some change focal lengths of lenses inside the webcam, but mostly it remains the same reliable product, which will perform exactly as you would expect from a market-leading camera.
Of the entire series, the C920 will serve budget-conscious streamers best. It can be found for as little as $60 with special sales promos, but it is otherwise priced at $79. But for that price is offers a maximum supported resolution of 1080p at 30 frames per second, a 78-degree field of vision, autofocus (with some limitations), and 2 omnidirectional built-in microphones.
"... a lot more options have become available. This is good news for everyone from Twitch streamers to content creators and influencers."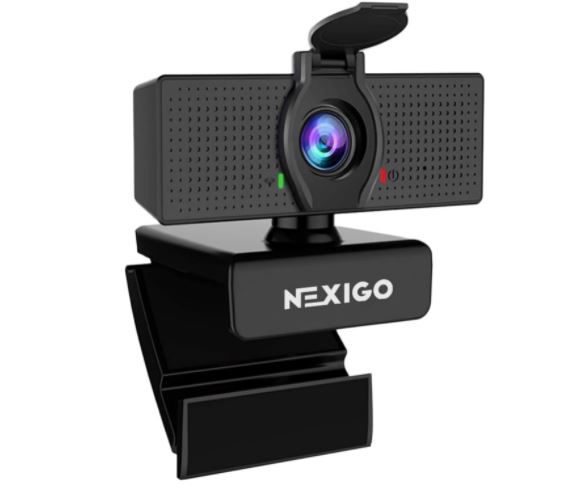 NexiGo N60 - $40
Due to the increased demand for webcams, manufacturers created brand-new products that utilized modern-day components - the NexiGo N60 is a great example of this. With its wide-angle camera view of 110 degrees, the N60 shoots content in a way that resembles GoPro footage. The wide feed will show more of your immediate surroundings, which is a great way to showcase your Fluid Gaming PC and set up. This distinctive wide-angle view is very unique and great if you are looking to distinguish yourself from every other web camera feed.
Listed at $40, it captures a Full HD video feed at 30 frames per second, which is great for the price. The camera doesn't have autofocus, but it is important to note that it is manually pre-defined to the area where you will be sitting, which means that you don't need to fear a blurry output. The manufacturer has also included a physical privacy cover that can cover the lens when not in use, providing you with peace of mind from potential hackers and misuse.
Check it here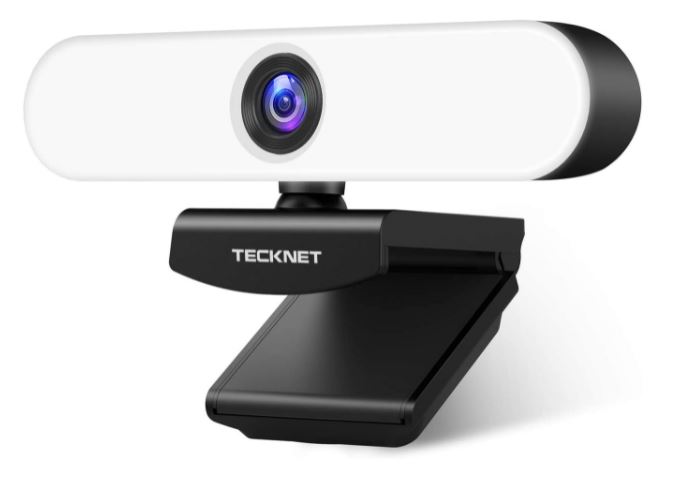 TECKNET Streaming Webcam – $30
The source of most unflattering feeds? Poor lighting. This is where TECKNET's webcam comes to the rescue - it includes a 3-level fill light. LED lights are integrated into the camera's body and controllable by a touch switch at the top of the frame. The additional light will help to achieve a cleaner image quality without unnecessary noise. Maintaining a quiet - yet well-lit – environment is key for those who to clearly communicate with their audience.

For only $30, the TECKNET streaming webcam features a 2MP sensor that pushes out an image with 1920x1080 pixels of resolution at 30 frames per second. There is also a dual NR microphone, but with a limited budget should come limited expectations. But the adjustable monitor stand makes this an interesting option for all budget-conscious customers.

Quick tip: Speaking of lighting, here is how you can guarantee a professional look. Use your webcam as the only light source with dark surroundings and it with bring you into the focus of the foreground.

-->