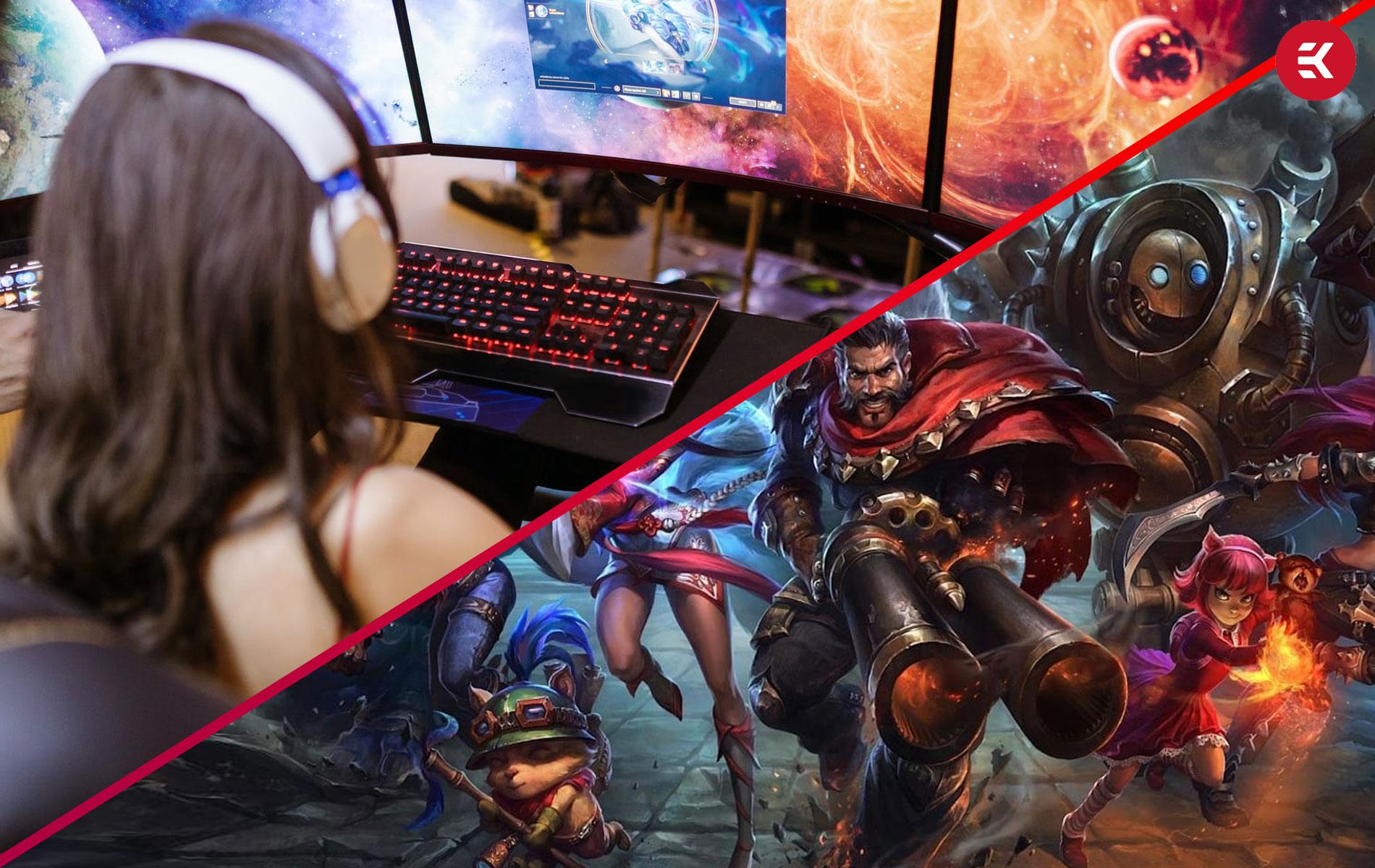 The Best Gaming PC For League of Legends in 2022
2/3/2022 12:51 PM
League of Legends, mostly known as LoL, is one of the most popular games out there at the moment. This MOBA has over 150 million registered players, with 117 million players actively playing on a monthly basis. Many people are getting into this amazing free-to-play game for the first time thanks to the release of Riot Games' successful Netflix show, Arcane.
League of Legends is full of high-octane, heart-pulsing clutches that leave you hanging on the edge of your seat. Every ticking second and action-packed frame can make the difference between crushing defeat and an epic dub that'll make you the ultimate MVP. Whether you're a noob or a pro, you'll need the best gaming PC available for League of Legends if you want to elevate your skills to the next level.
What Is the Best Gaming PC for League of Legends?
At EK Fluid Gaming, we want to make sure that everyone has the PC that's perfect for their favorite games. As gamers ourselves, we'd never try to sell you something more expensive than what you need. So let's find out what it is that you do need!
If you're a League fan, you'll be happy to know that the minimum system requirements for running League of Legends are fairly non-intensive. It's important to remember that if your setup meets only the minimum requirements, you may still see performance issues. However, you definitely don't need to go for the highest-spec PC you can find. That's why we recommend you look no further than the gorgeous EK-Fluid Gaming 250 Conquest.
This beast of a gaming PC is perfect for League of Legends fans. Powered by the mighty Ryzen 5 5600X CPU and the latest Radeon RX 6700XT GPU, this PC will give you the ultimate League of Legends gaming performance at an incredibly competitive price.
How Well Will League Play?
Pairing these impressive specs with 'Very High' League of Legends graphics settings could give you up to 915 frames per second when playing uncapped. 60FPS is the standard for games nowadays, so you and this PC will, no doubt, be best friends for years. You two can team up for thousands of hours of high-end League of Legends play, leaving performance issues in the past.
League might be fun at 30FPS, but you might find yourself falling behind those who are playing at 120FPS if you go for lower-end builds. The 250 Conquest could give you that extra competitive edge for all the latest esports titles in ultra-smooth 1440p quality. Why compromise on quality when you can live life turned up to max?
What Else Should I Consider?
Of course, you'll need minimal noise output so you can immerse yourself in every heart-pulsing beat of that elite League OST. This is incredibly important for everyone, but especially if you're looking to start streaming or creating League of Legends content. There's nothing worse than a great stream being interrupted by annoying background noise.

An air-cooled PC outputs approximately 65dB, which is 5dB louder than a busy street. Treat your audience to high-quality broadcasts with EK Fluid Gaming's custom PCs. Our builds will cut noise output to a measly 40db (that's 33% quieter than an air-cooled PC!). Just like all our premium pre-builds, the EK Fluid Gaming 250 Conquest comes with a custom EK D-RGB water block for ultra-low temperatures. This custom-loop configuration is expertly fine-tuned by our in-house technicians to squeeze every possible drop of power out of the AMD Ryzen 5 5600X CPU and RX 6700 GPU. Put simply, this means two things. You get to enjoy the ultimate PC gaming experience straight out of the box and your audience can clearly see you enjoying it! Win-win.

In the end, if you want the best gaming PC for League of Legends, your search stops here! But if you're still not convinced, we have one last treat for you. Every PC in our Conquest line comes complete with a full 3-year warranty. We want you to be able to game in peace knowing we've always got your back.

-->