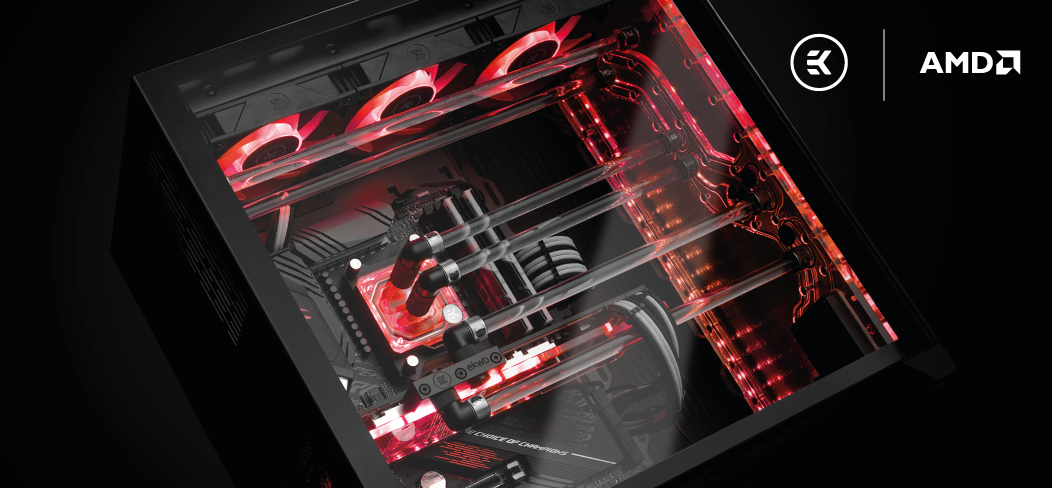 Ek Fluid Gaming Launches In Partnership With AMD
1/25/2020 9:43 AM
EK®, the market leader in custom PC liquid cooling, is leveling up the gaming experience by launching its new Fluid Gaming PC line to the masses. EK is known for its unique custom liquid cooling solutions for both CPUs and GPUs, offering a truly silent gaming PC. EK Fluid Gaming PCs powered by AMD technology will offer gaming enthusiasts the ability to own a legendary custom PC.
"When I founded EK one of my early goals was to create a fully liquid cooled PC for the gaming enthusiast market," said Edvard König, Founder of EK. "I am proud to combine the proven performance of EK with these expertly designed machines that represent EK Fluid Gaming."
Fluid Gaming offers three different systems for customization, named Battle, Conquest, and Vanquish. All Fluid Gaming systems feature AMD Ryzen™ desktop processors and AMD Radeon™ RX graphics cards that are fully liquid cooled to keep temperatures low and performance at its peak. The CPU and GPU, the crucial gaming components, are both covered with water blocks, allowing for smooth and quiet operation even after hours of intense gaming. In addition, Fluid Gaming PCs are configured from top to bottom with the utmost care and passion for gaming, including impressive aesthetics and fully customizable digital RGB lighting effects.
Liquid cooling has gone from a luxury to a necessity when it comes to providing peak performance. Fluid Gaming systems use the same cooling engine as the legendary EK-Supremacy EVO model for the CPU that accelerates through the jet plate nozzle to provide an extreme heat dissipating surface area to liquid cool the AMD Ryzen desktop processors. Paired with AMD Radeon graphics cards ready for overclocking. Fluid Gaming PCs provide truly silent operation even after hours of intense gaming, delivering a smooth and continuous gaming experience with no throttling whatsoever.
"The power and performance that we were looking to launch with the Fluid Gaming Line could only come from partnering with AMD. We have worked closely with AMD to bring to market this specialized AMD CPU and GPU-powered, fully liquid cooled gaming PC," said Kat Silberstein, CEO Americas, EK. "Fluid Gaming PCs powered by AMD technology will dominate the market, and liquid cooled PCs will never be the same."
These systems are designed from the ground up to be gaming powerhouses. EK knows everything you need in order to run games at maximum possible settings and FPS, while being certain that your computer will never overheat or lack in performance which is of the utmost importance to gamers. EK Fluid Gaming will be showcasing its full lineup at PAX South on January 17-19, 2020, at Booth #17025. For more information: http://www.ekfluidgaming.com
About EK
EK is an award-winning premium liquid cooling manufacturer. With products available in more than 130 countries worldwide, the company offers liquid cooling solutions to end users and enterprise businesses. With continuous research and design, EK constantly strives to bring the best possible liquid cooling experience to its customers all around the world.
Shop Now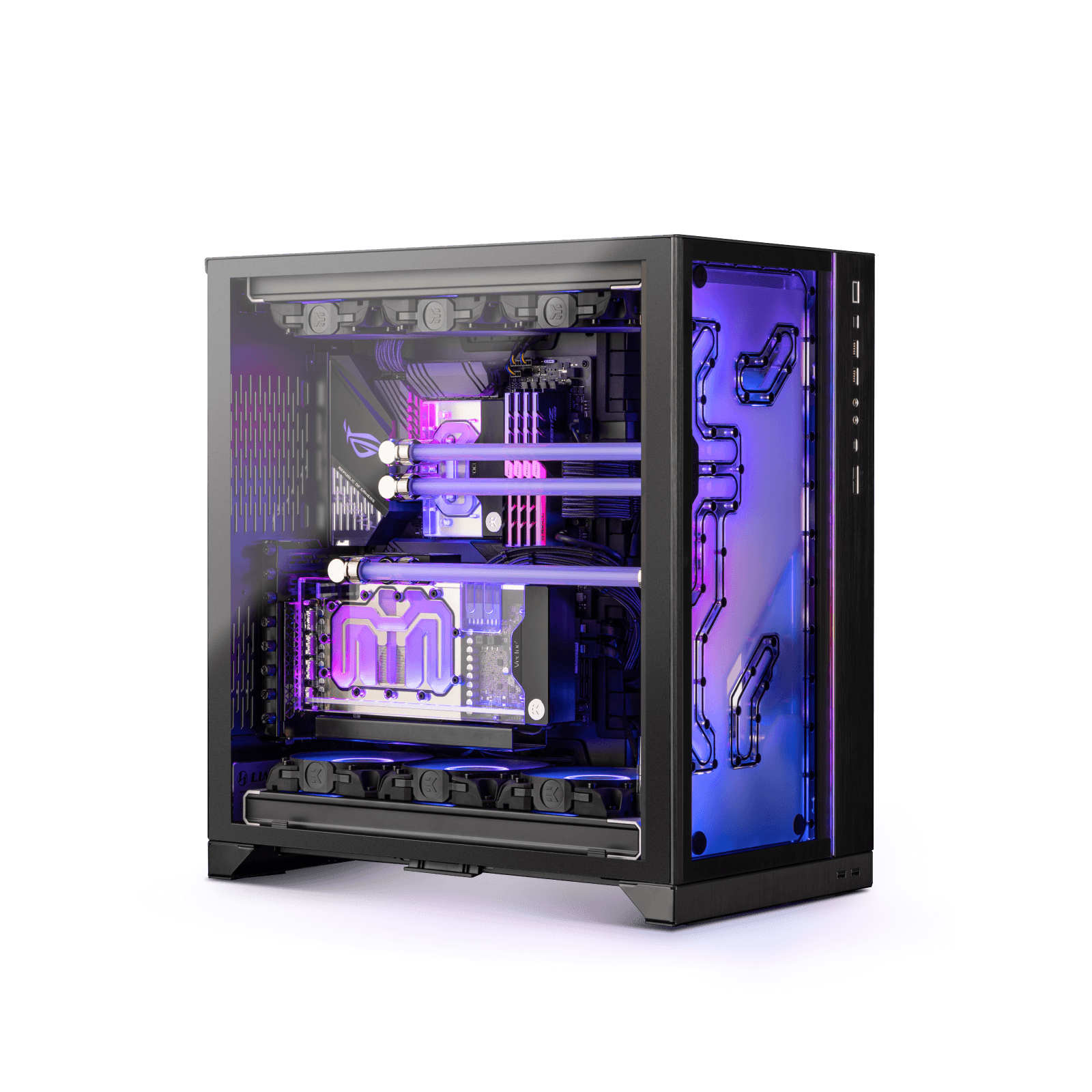 Quantum Gaming PCs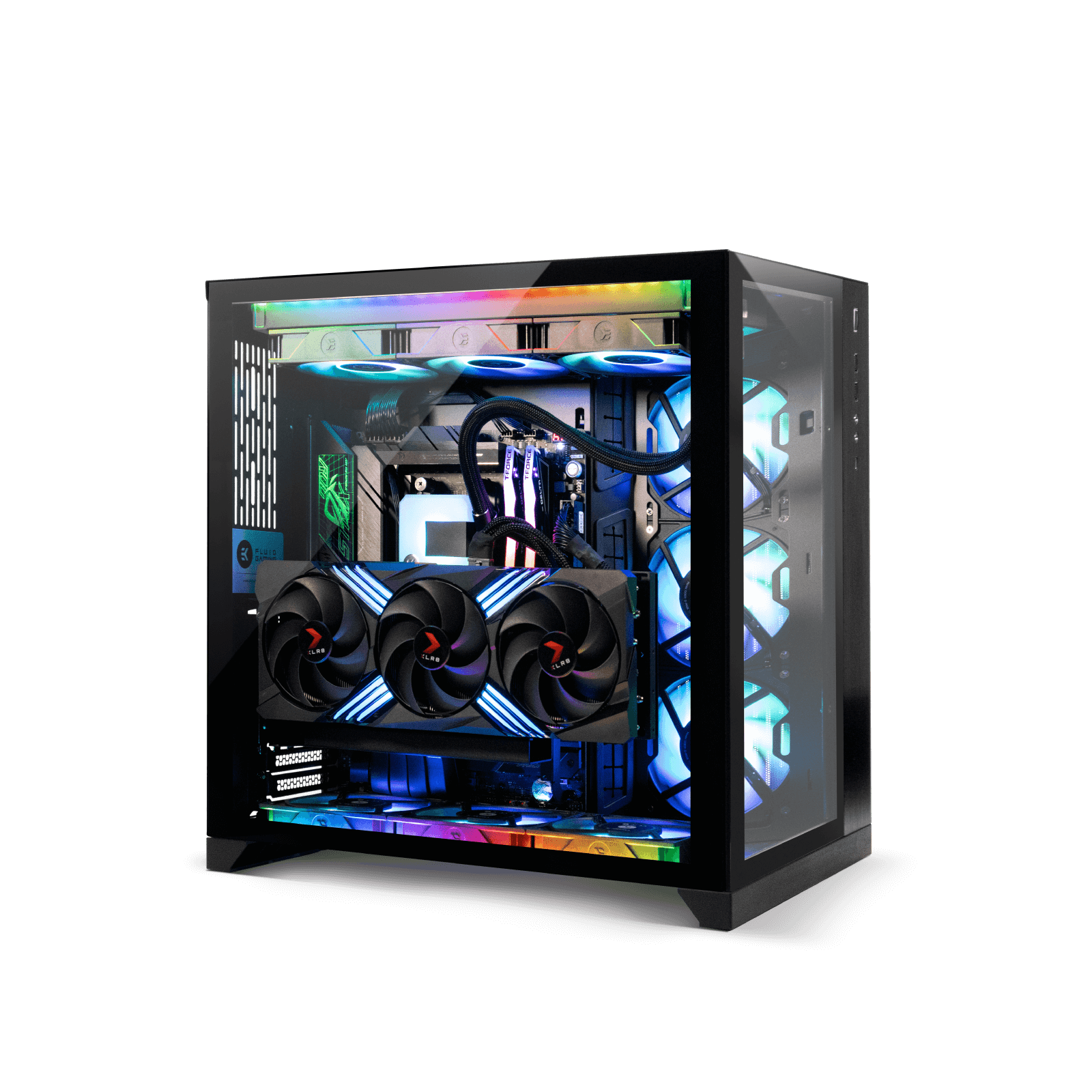 All Gaming PCs