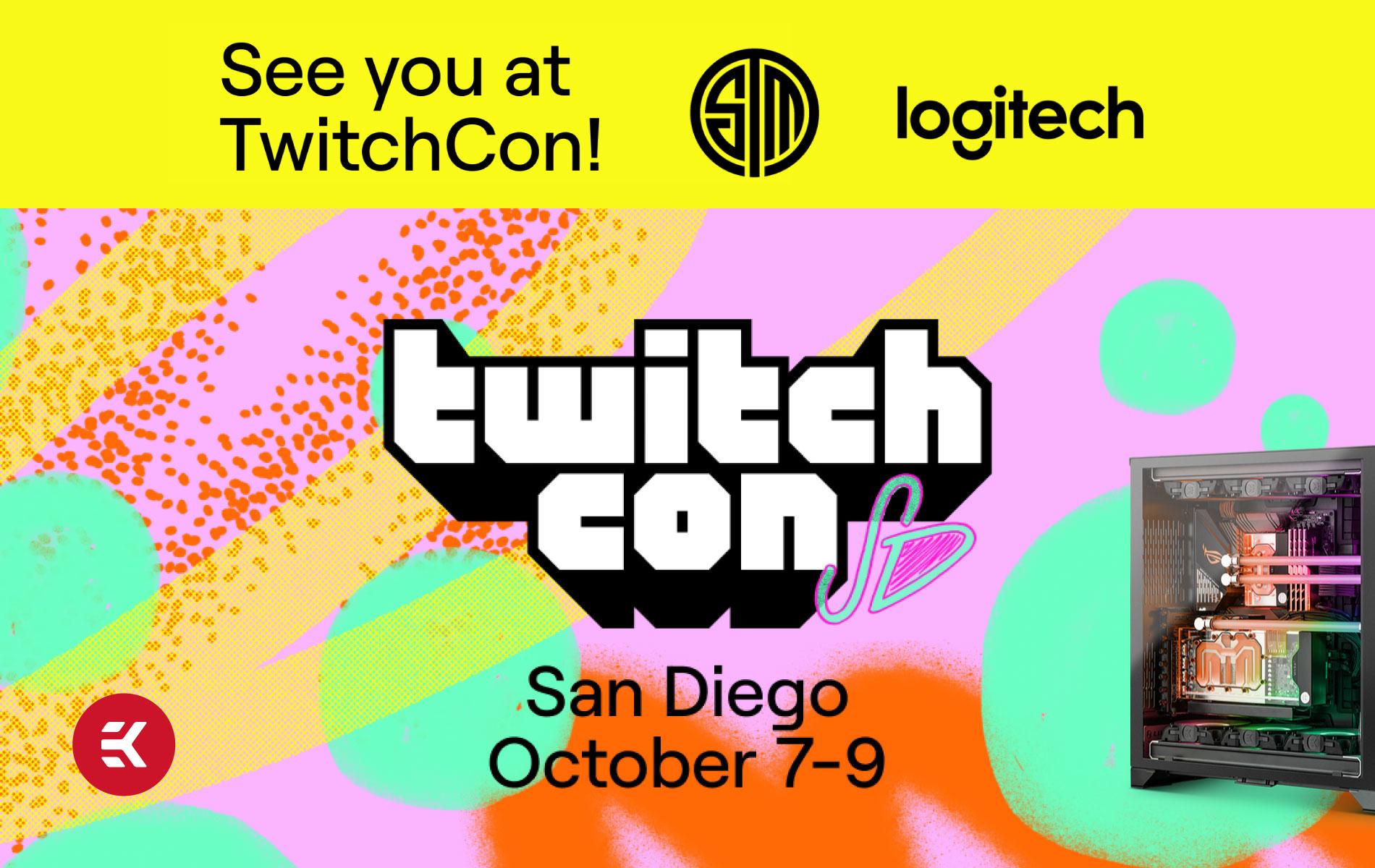 EK at TwitchCon 2022: Powering up Logitech and TSM Booths!
10/7/2022 1:01 PM
EK®, the market-leading manufacturer of premium liquid cooling solutions, will be present at the TwitchCon 2022 event in San Diego. Our liquid-cooling products and EK-Fluid Gaming prebuilt gaming PCs will power up the booths of the following EK partners: Logitech and TSM.
We are thrilled to be part of this year's TwitchCon, where we continue strengthening our partnerships with industry leaders, developers, and prominent silicon players.
About TwitchCon
TwitchCon is a convention for the live-streaming video platform, Twitch. The convention is organized by Twitch Interactive and focuses on the general culture of video game streaming and video gaming. It also serves as an opportunity for streamers and content creators to improve their stream quality and grow their brands.
The event is open to industry professionals, streamers, and fans, allowing community members to meet streamers, discover new products, and try new games. The first convention was held in 2015 in San Francisco, CA.
This year, the event takes place in San Diego from the 7th to the 9th of October.
EK at TSM's TwitchCon 2022 Booth
TSM's booth will feature eight EK-Fluid Gaming PCs to enable and provide a fun and engaging gaming experience to the TwitchCon attendees during the 3-day weekend.
TSM is a major player in the eSports scene. They have a strong presence in many games, including League of Legends, Fortnite, and Apex Legends. TSM is known for its skilled players and dedication to the competitive scene.
It is exciting to see TSM FTX return to TwitchCon with its players, creators, and fans. Be sure to visit their booth to play top-tier games like Apex and League of Legends, as well as VALORANT, which will be played on six of our EK-Fluid Gaming PCs.
EK at Logitech's TwitchCon 2022 Booth
Logitech's booth will feature seven EK-Fluid Gaming PCs that will help them power up their TwitchCon 2022 presence during the 3-day weekend.
The visitors will be able to try out Assetto Corsa Competizione on the racing rig. At the same time, the other 6 PCs will host equally exciting titles, including Spider-Man Remastered, Halo: The Master Chief and Halo Infinite, DOOM Eternal, Minecraft, God of War, Spyro, and Sniper: Ghost Warrior. The gaming setups will feature Logitech's newest peripherals, such as their just-launched racing wheel.
Logitech G is intently focused on developing high-end gaming gear and pushing the limits of what's possible. Through innovation, the brand provides players with the gear they need to optimize the gaming experience, from competitive esports to casual, immersive fun.
About EK
With global headquarters in Slovenia, US headquarters in San Antonio, TX, offices in Silicon Valley, CA, and around the world – EK delivers a full line of liquid cooling solutions and high-end products through a unified channel of partners, distributors, and resellers worldwide.
We're looking forward to seeing you in San Diego!
For more information, please visit our website.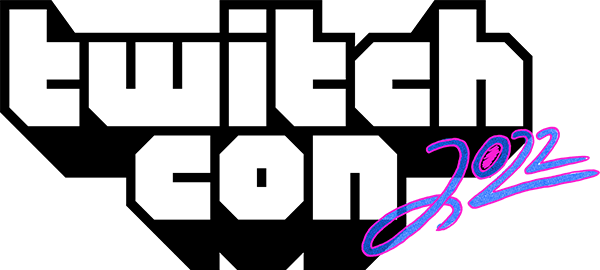 Shop Now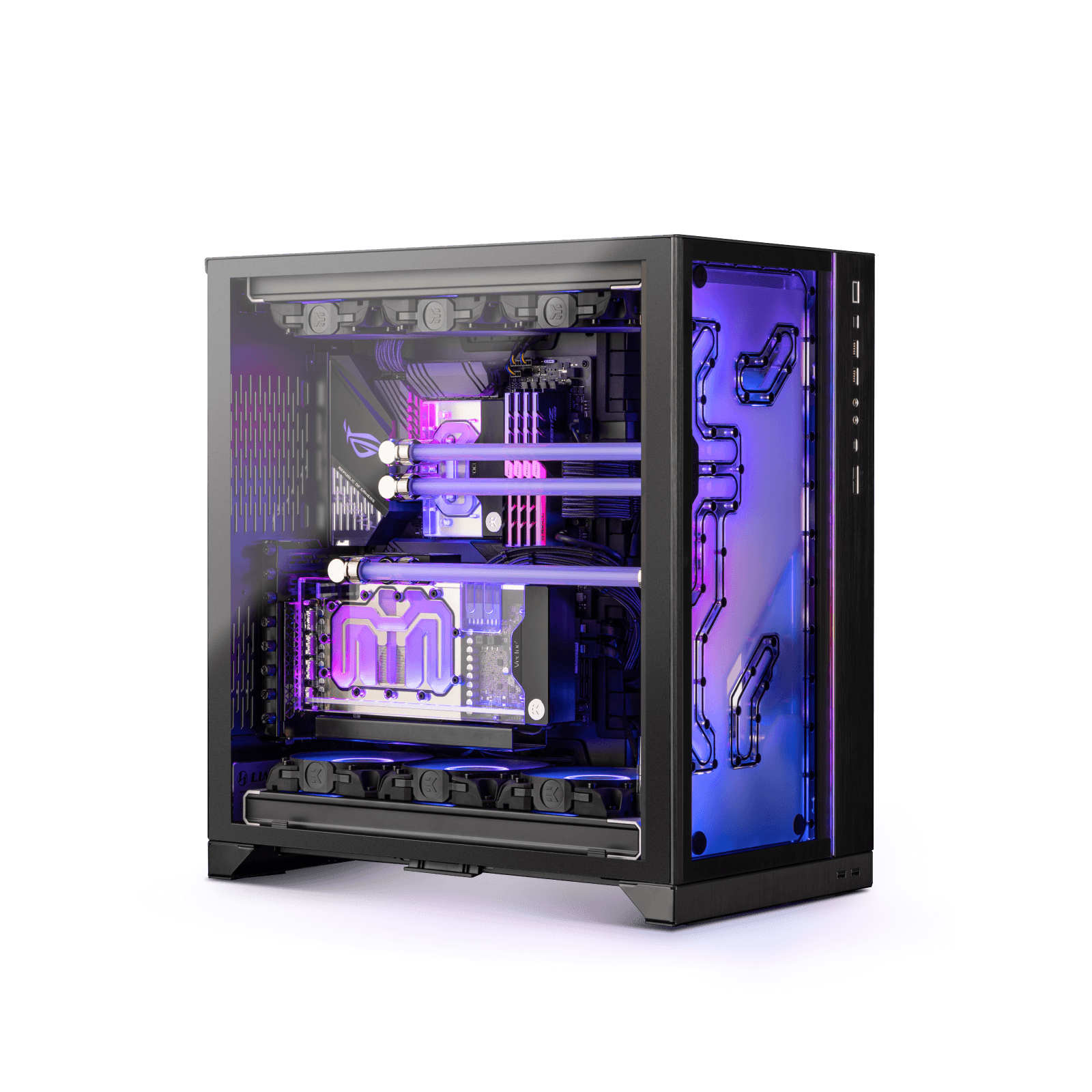 Quantum Gaming PCs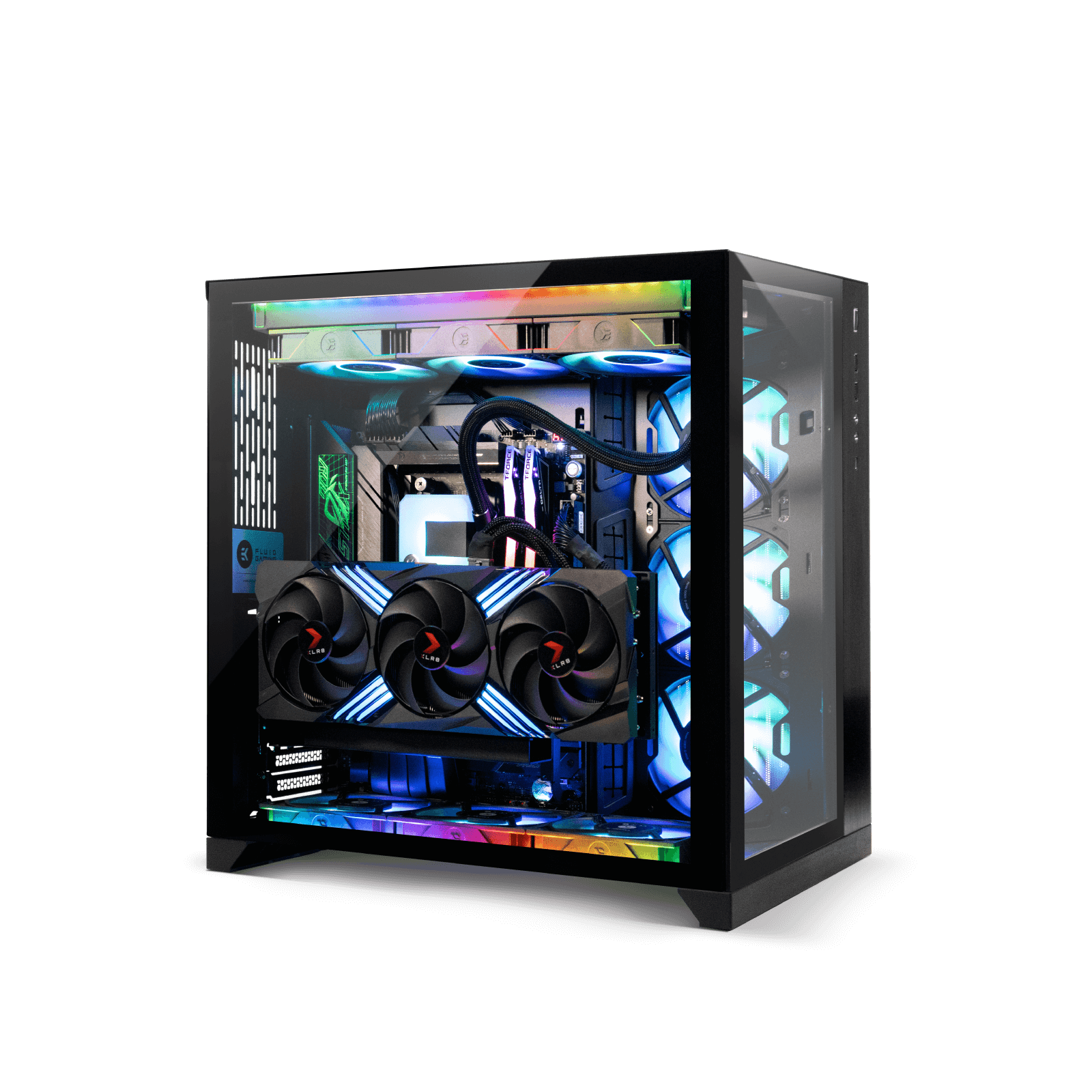 All Gaming PCs