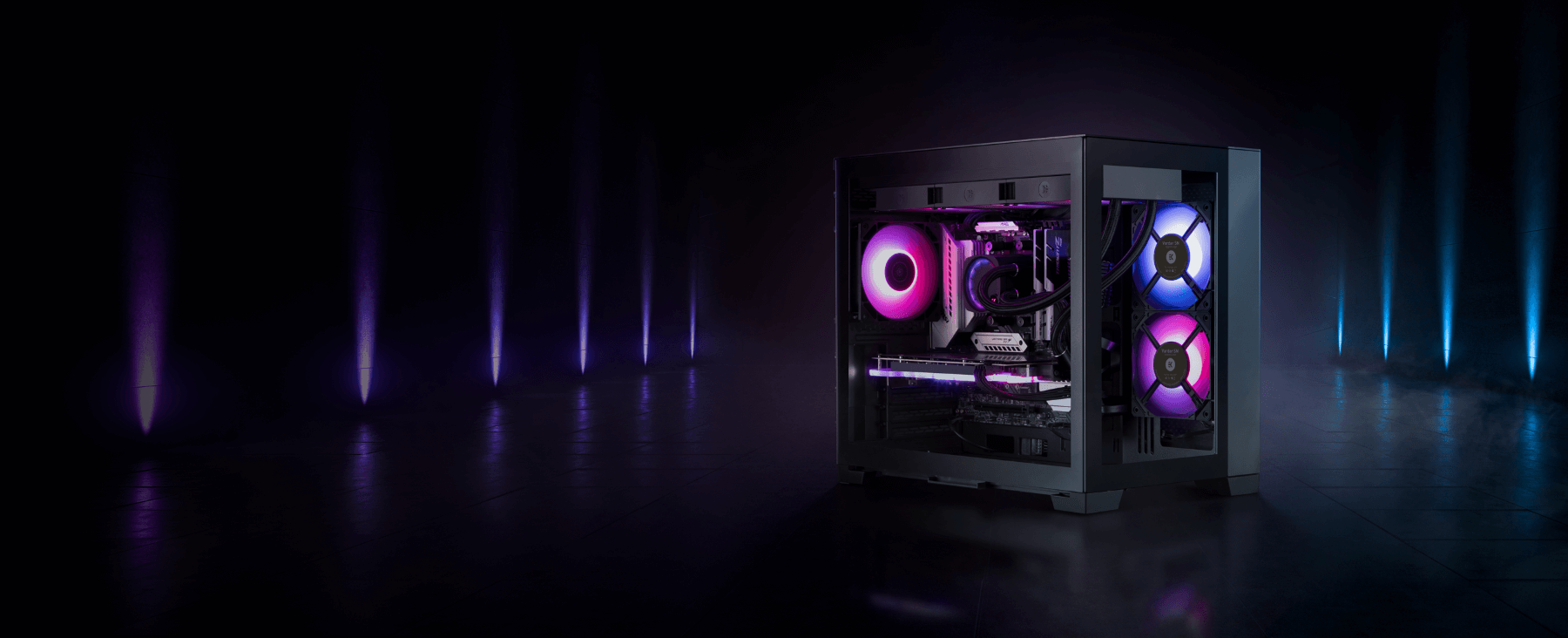 EK Water Blocks Presents the Next Generation of Liquid Cooling at EK EXPO CES 2022
1/6/2022 9:38 AM
EK®, the leading premium liquid cooling solutions manufacturer, will be virtually and physically present at CES 2022, the world's biggest tech show. The event, held in Las Vegas, will be the perfect platform for EK to showcase some of the latest liquid cooling products and collaborations to tech enthusiasts from around the world.
As an industry-renowned player, EK is committed to broadening their water-cooling portfolio while making solutions more affordable, powerful, and performance-focused. Customers are at the heart of product design, which makes CES such an important opportunity to present their latest solutions directly to end users.
At CES, EK will physically present their next-generation products in the following Suite: Venetian Tower - Exhibit Suites, Floor 29, #29-112. Products will be available to be viewed online during our virtual event, EK Expo CES22, which will be held on the official EK YouTube channel.
EK Fluid Gaming Battle Gaming PCs – FT. New EK AIO Plus CPU & GPU Liquid-Cooling Solution
Built inside the stunning Lian-Li PC-011D Mini, our new EK Fluid Gaming Battle Series Gaming PCs are powered exclusively by the new EK-AIO Plus CPU & GPU All-in-One liquid-cooling solution. Unlike a traditional AIO Cooler, EK AIO Plus offers gamers all the benefits of a custom water-cooling for both CPU & GPU ensuring maximum gaming performance, minimal temps and a fully customizable D-RGB lighting display. The EK Fluid Gaming Battle Series offers a small form factor, fully liquid-cooled Gaming PC that's ideal for gaming, streaming and content creation at our lowest price point yet.
New EK Fluid Gaming PC Configurator and EU Availability
When it comes to buying your own fully liquid-cooled Gaming PC, we know that every build needs to be personalized, which is why we've worked hard to develop the New EK Fluid Gaming Configurator. It offers a full range of configurable options, allowing you to tailor your new fully liquid-cooled Gaming PC to your needs. So whether it's gaming, Twitch streaming or just for show, you can build your ultimate Gaming PC.

EK Fluid Gaming is also proud to announce that we will be extending our range of fully liquid-cooled Gaming PCs to Europe in 2022. The wait for your custom liquid-cooled Gaming PC is nearly over!

For more information about EK EXPO CES 2022, please visit event website.

-->