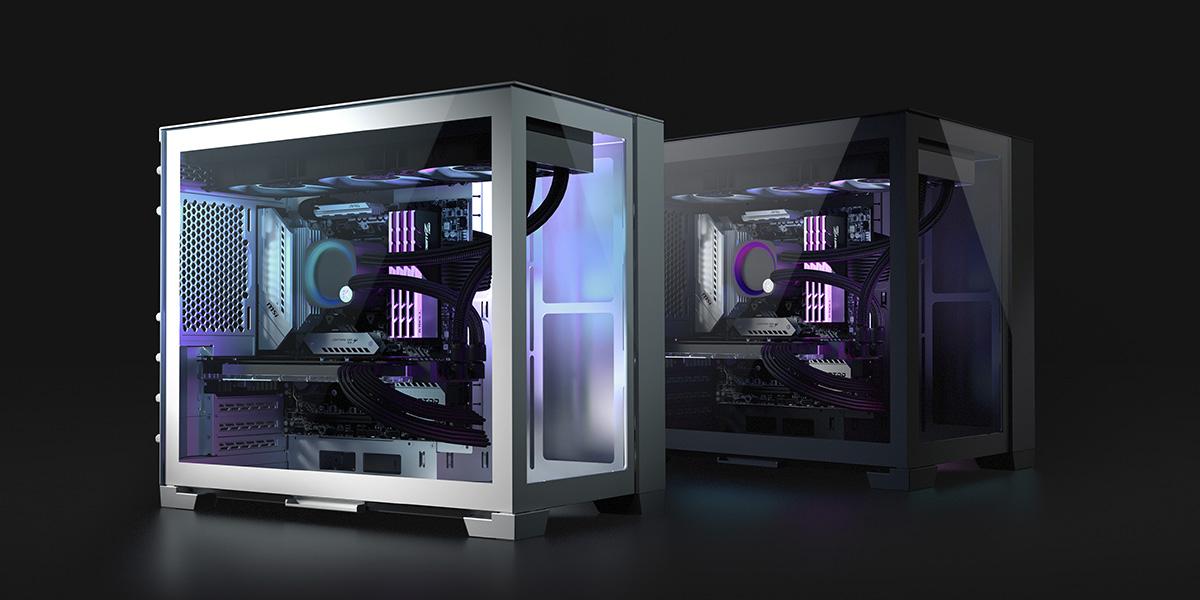 NEW EK FLUID GAMING SMALL FORM FACTOR GAMING PC FEATURES EK AIO PLUS
6/1/2021 4:18 PM
EK Fluid Gaming, known for its range of award winning fully liquid-cooled Gaming PCs, is proud to add a new small form factor build to our line-up. Offering all the benefits of performance liquid-cooling for both CPU & GPU in an ultra-compact design, the new small form factor Gaming PCs are powered by the new EK AIO Plus for a premium gaming experience.
Built inside the Lian-Li PC-011D Mini, the new EK AIO+ at the heart of this Gaming PC will combine both a traditional AIO cooler with a pre-installed custom D-RGB GPU water-block, allowing it to cool both the CPU & GPU in a single maintenance-free design. It will offer all the key benefits of liquid-cooling without the cost, maintenance, or experience required with a full custom-loop.
Whether it's work or play, the Fluid Gaming range offers ultra-low running temperatures with its water-cooled AMD Ryzen CPU & choice of AMD Radeon or NVIDIA RTX GPUs; each fitted with a premium D-RGB water-block. Enjoy faster load times, smoother gameplay, and minimal background noise for the most immersive gaming experience yet.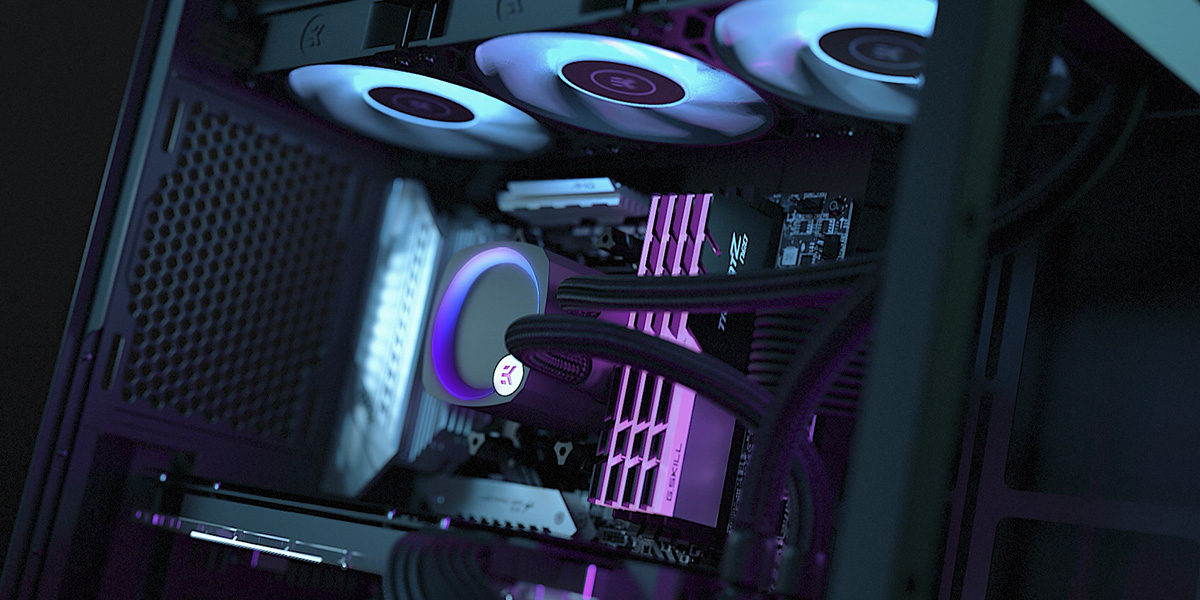 EK Fluid Gaming AIO Plus Mini Series at a glance
CPU: AMD Ryzen 5000 Series
GPU: Choice of NVIDIA RTX 3000 or RX 6000
RAM: Up to 64GB GSKILL Trident RGB RAM
SSD: 1TB Samsung 970 EVO M.2 SSD with custom EK Heatsink
HDD: 2TB Seagate Barracuda
Motherboard: MSI MAG B550M MORTAR + WIFI (M-ATX)
PSU: Lian-li SFX 750W Gold 80+
Case: Lian-Li PC-011D with Mini Snow White or Black colour option
3 Year Limited Warranty (Parts, labour & return shipping)
Cooling & Connectivity
EK-AIO Plus 360mm D-RGB Liquid-cooling solution for CPU & GPU
Fans: 3 x 120mm EK Vardar D-RGB fans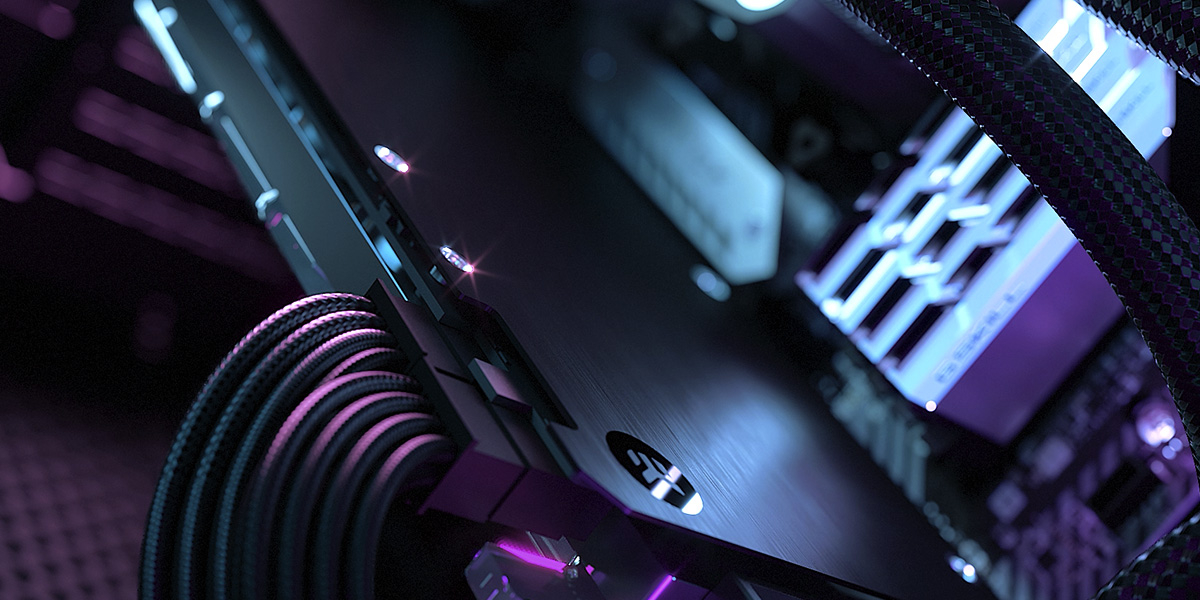 Stunning Aesthetics with EK AIO Plus & Fully Customizable D-RGB Lighting
EK Fluid Gaming PCs are like no other water-cooled PC available on the market. They are designed with 15 years of industry water-cooling expertise, and the EK AIO Plus solution has been pioneered specifically for the Lian-Li PC-011D Mini. Mounted on the top 360mm RAD slot, the EK AIO Plus offers a fully customizable D-RGB display with the CPU, GPU block, and 120mm D-RGB fans.
Designed with industry-leading expertise, the EK-AIO Plus offers all the key benefits of liquid cooling in one compact and easy-to-use solution. It combines high-quality materials with precision engineering to deliver class-leading AIO cooling performance for both the CPU & GPU.
Premium EK Fluid Gaming D-RGB Water-blocks provide the ultimate gaming experience
Designed in collaboration with AMD, Intel, and NVIDIA, the AIO Plus applies coolant directly to the GPU & CPU via custom aluminum cold plates. This ultra-efficient method of heat dissipation not only offers lower running temperatures than traditional air-cooled solutions, ensuring maximum performance and low noise output for a premium gaming experience.
The EK AIO Plus comes integrated with fully addressable D-RGB lighting, featuring a full spectrum of color combinations and lighting effects. They are easily customizable to match your set-up at the click of a button.