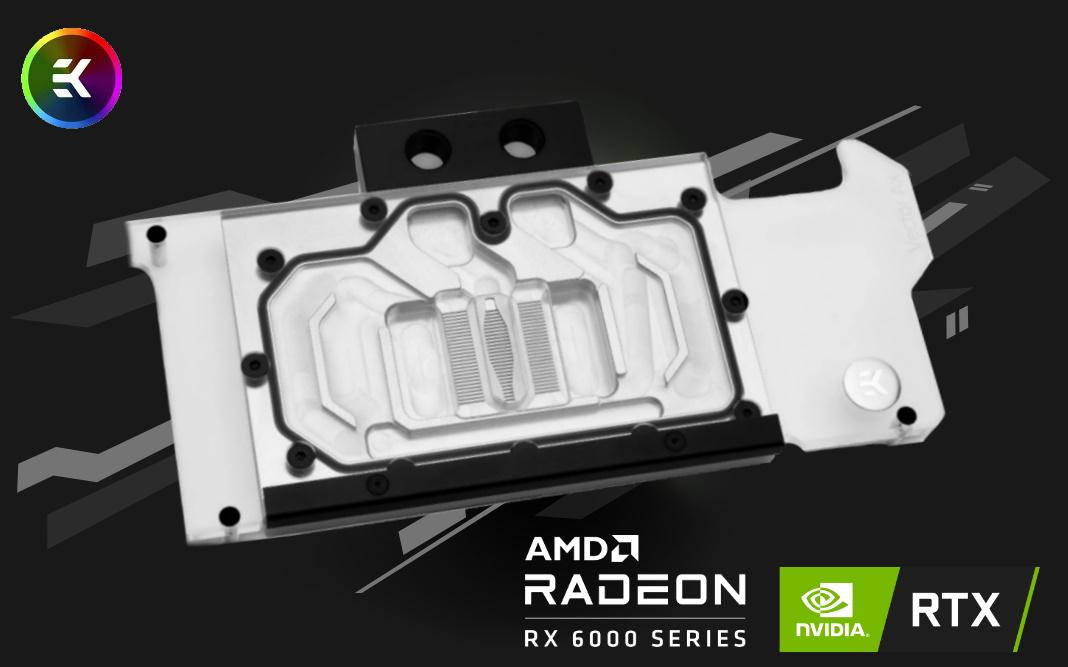 NVIDIA RTX 3000 & AMD Radeon RX 6000 D-RGB Waterblocks - Now Available
1/18/2021 11:56 AM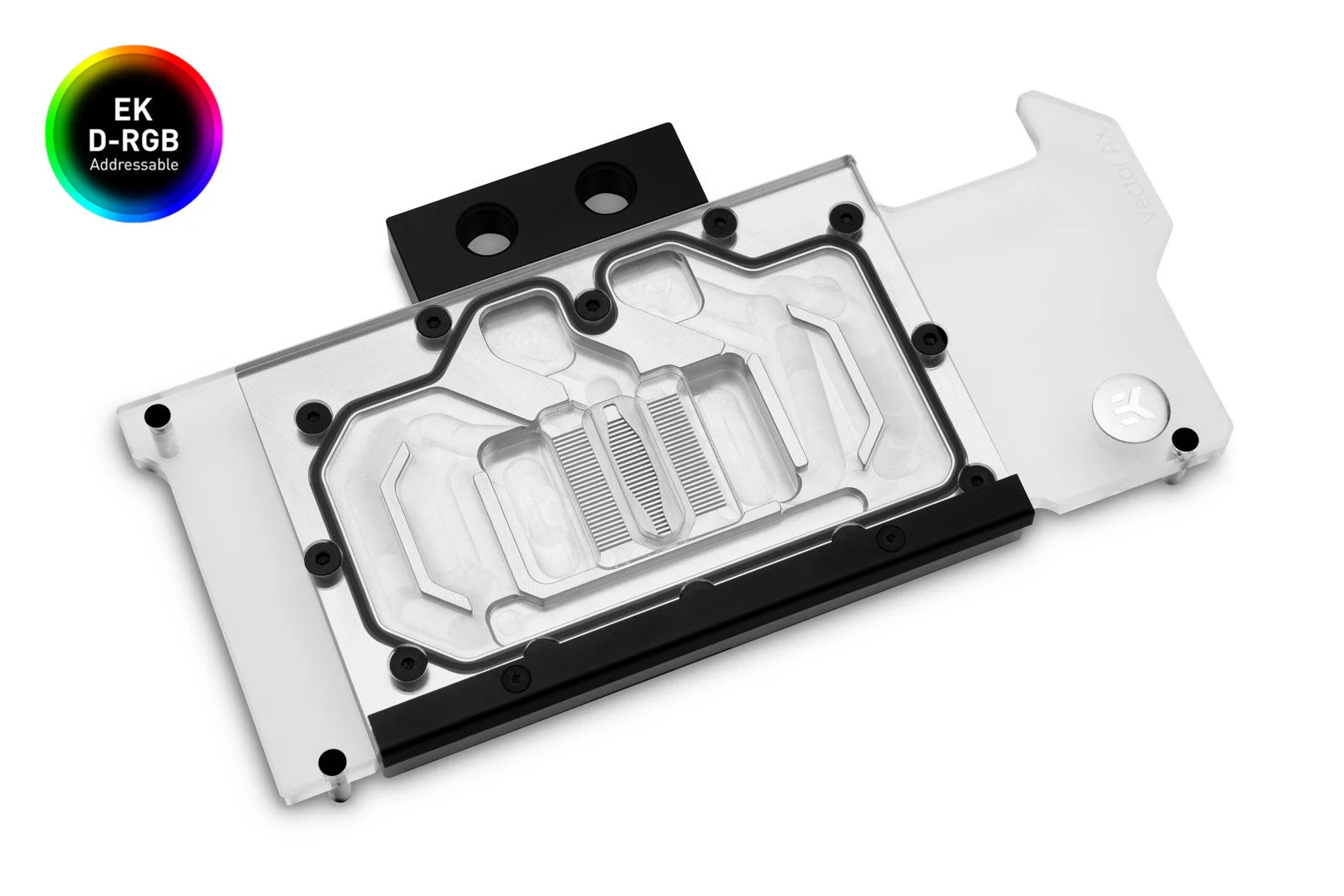 EK Fluid Gaming is proud to announce it's new range of standalone D-RGB water blocks for both NVIDIA RTX 3000 & AMD Radeon RX 6000 GPUs, both available to order through the EKWB webshop. These blocks have been specifically designed for existing EK kit customers, with full compatibility for existing aluminium based liquid-cooling solutions.
These are a full-cover water block designed and developed in collaboration with NVIDIA & AMD for their reference design GPUs, this does NOT include NVIDIA Founders Edition cards. Full combability lists can be found here for both NVIDIA RTX 3000 & AMD Radeon RX 6000.
Performance Liquid-Cooling with Fully Customizable D-RGB Lighting
Each EK Fluid Gaming full cover D-RGB waterblock is fitted with a custom-made aluminium heat sink, running coolant directly over key areas of the GPU, VRAM & VRM for performance liquid-cooling with ultra-low running temperatures.
The new design features optimized flow paths to ensure hydrodynamic stability, with the terminal connection screwed directly onto the aluminium cold plate of the GPU block for maximum durability.
The addressable D-RGB lighting can be easily controlled from either your motherboard or standalone D-RGB controller with compatible 3-pin +5V connector. The D-RGB lighting is optimized for use for a range of third party software such as ASUS Aura Sync, MSI Mystic Light & Gigabyte RGB Fusion for a range of dynamic lighting displays easily tailored to your existing set-up.
EK-AC GeForce RTX Back Plates
Due to compatibility differences between the different NVIDIA RTX 3000 series reference designs, we have made a range of compatible GPU backplates for both RTX 3080 & RTX 3090 so please be sure to check compatibility before ordering your EK-AC GeForce RTX 3080 / 3090 waterblock and back-plate.
Availability and pricing
The EK Fluid Gaming EK-AC GeForce RTX & Radeon RX 6000 full cover water blocks are available for purchase through EKWB web-shop. In the table below you can see the full range of EK-AC water-blocks and compatible RTX backplates.
PURCHASE EK-AC GEFORCE RTX
EK Fluid Gaming kits are 100% designed and made in Slovenia, Europe and are already available for purchase directly through the EK webshop.

-->