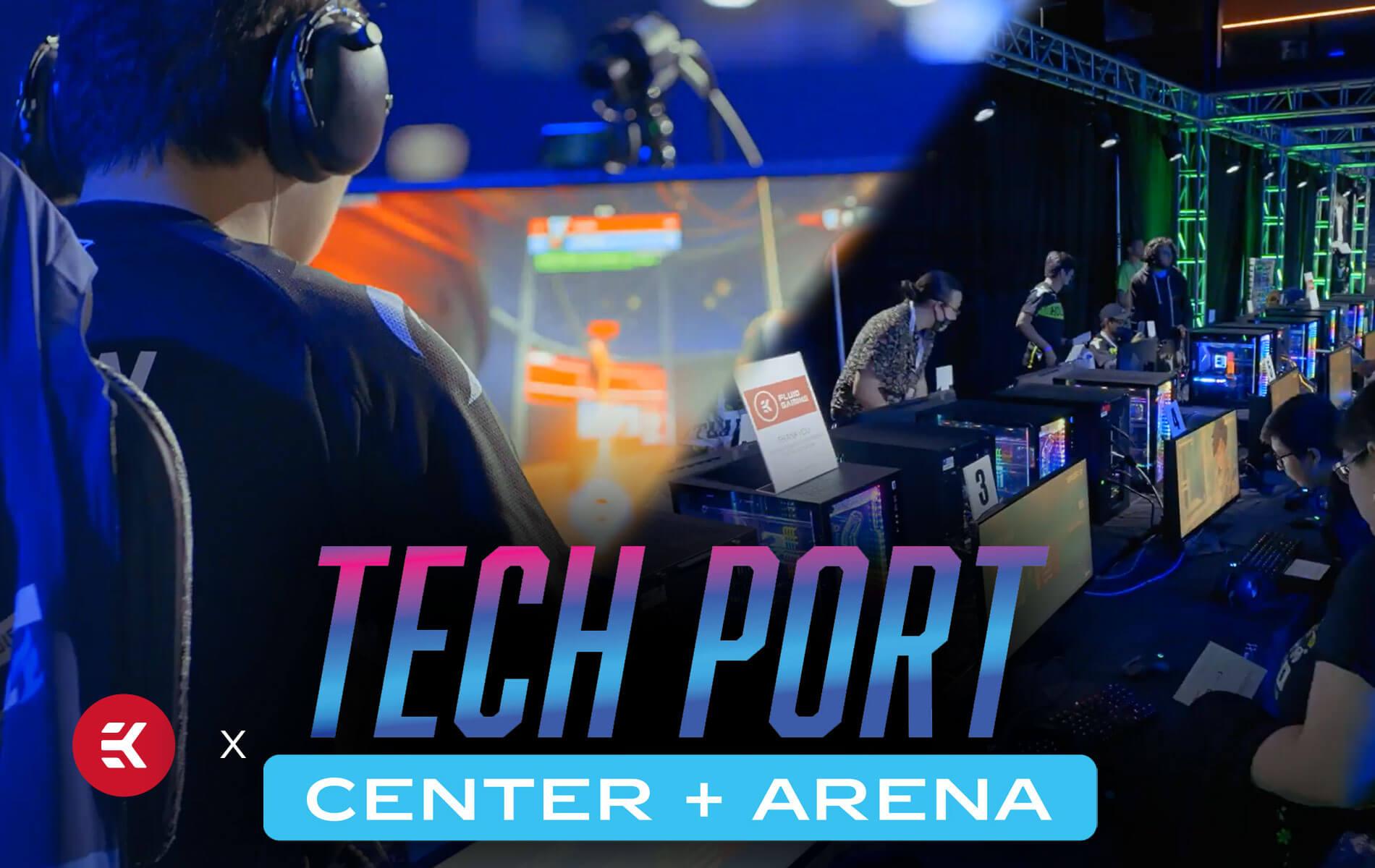 Overwatch League 2022 x EK Fluid Gaming - Media Round-Up
5/31/2022 7:43 AM
EK® Fluid Gaming was proud to supply the TechPort Center with awesome liquid-cooled rigs to fuel the fiery opening game of the fifth Overwatch League 2022 season.
The highly-anticipated Battle For Texas was the first live and in-person Overwatch League event in North America since the coronavirus pandemic began in 2020, so we made sure to kick it off in style! We decked out the TechPort Center's brand new esports area, primed and ready for Overwatch teams Dallas Fuel and the Houston Outlaws to battle it out on our premium water-cooled systems.
The fifth season of the Overwatch League will be very different from what fans have come to expect. True fans will appreciate seeing the competition play out in various maps from Overwatch 1. However, this season will be played on a beta build of Overwatch 2, in a new five-vs-five format. We got a look at the new maps, heroes, and even the new 'Push' game mode. All this provides no challenge for EK Fluid Gaming PCs.
After an exhilarating fight, the Houston Outlaws won 3 - 0, clinching victory on maps 1, 2 and 3. You can watch the full game below, courtesy of the official Overwatch League YouTube channel:
Want to check out EK Fluid Gaming PCs in action? You can watch the Overwatch League 2022 broadcasts on the Overwatch League YouTube channel.
Pro tip: if you have a Battle.net account, don't forget to link it to your YouTube account (if you haven't done so already) to earn league tokens that you can put towards Overwatch League skins.
Where Can I Get In on the Action?
But that's not all! TechPort Center is now home to the only LAN Gaming Center in South West San Antonio.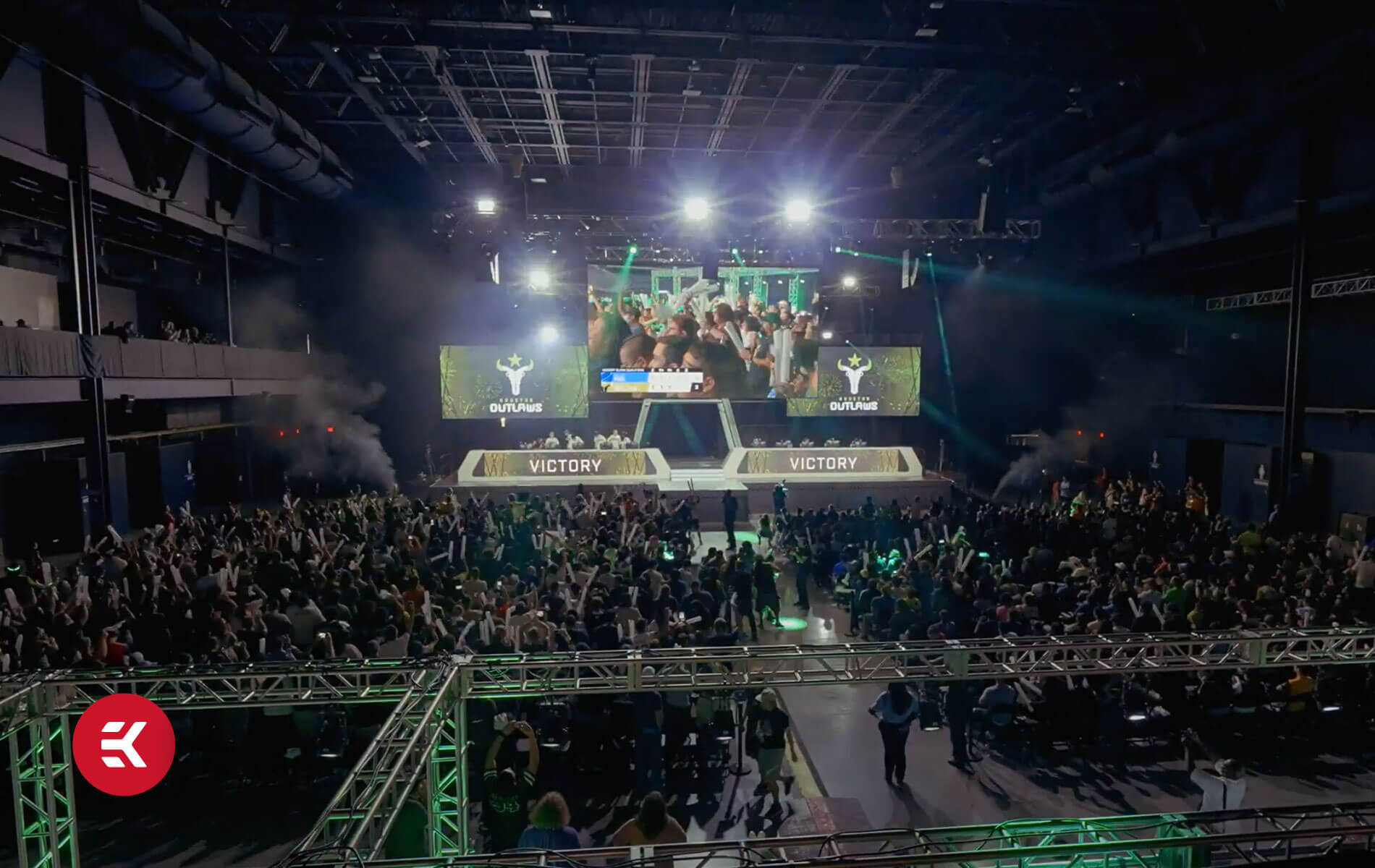 We've kitted out their LAN Center with brand-new EK Fluid Gaming PCs. Get ready to turn your settings up to the max and immerse yourself in the real next-gen gaming experience. The zone will be open daily from 10 am - 10 pm, so challenge your friends and settle the "who is the ultimate gaming MVP?" debate once and for all! The entry fee is only $5, and that includes 1 hour of gameplay and $2 for each additional hour!
Tech Port Gaming LAN Center is NOW OPEN DAILY!

????: 10am - 10pm

????️: $5 Entry (includes 1 hour of gameplay) and $2 for each additional hour!

⌨????: Play on the same PCs that Pro Players & Content Creators use! (@EkFluidGaming PCs) pic.twitter.com/Gg0ByeR2yW

— Tech Port Gaming (@TechPortEsports) May 10, 2022
Shop Now!
Would you like to play the most popular games on the same PCs that pro players and your favorite content creators use from the comfort of your own home?

Elevate your gaming experience to a whole new level with our brand-new Special Edition Conqueror range. It's the very first EK Fluid Gaming PC powered by the EK Quantum Line. It packs an awe-inspiring AMD Ryzen 9 5950X and the coveted NVIDIA RTX 3090, so the ultimate Overwatch 2 experience just arrived and is just a click away!

Complete with our flagship EK-Quantum Velocity² CPU & Vector² GPU D-RGB water-blocks, this class-leading liquid-cooling performance could be yours and would undoubtedly be the perfect teammate to fully experience Overwatch 2. Starting at $355/mo with Affirm, you can prequalify now.

Financing a more powerful gaming PC means you'll be safe from falling behind on the latest tech. This could even save you from splashing out on costly upgrades in the near future.

However, we've got you covered even if you're looking for high-performance gaming on a more limited budget. Your dream liquid-cooled PC could be yours for just $122/mo with Affirm. We offer a wide range of financing options to help you spread the cost, meaning you can enjoy games as they're meant to be played with regular payments that you can easily afford.

If you would like to discuss the possibilities of EK Fluid Gaming supporting your next event, please contact us at [email protected].

-->