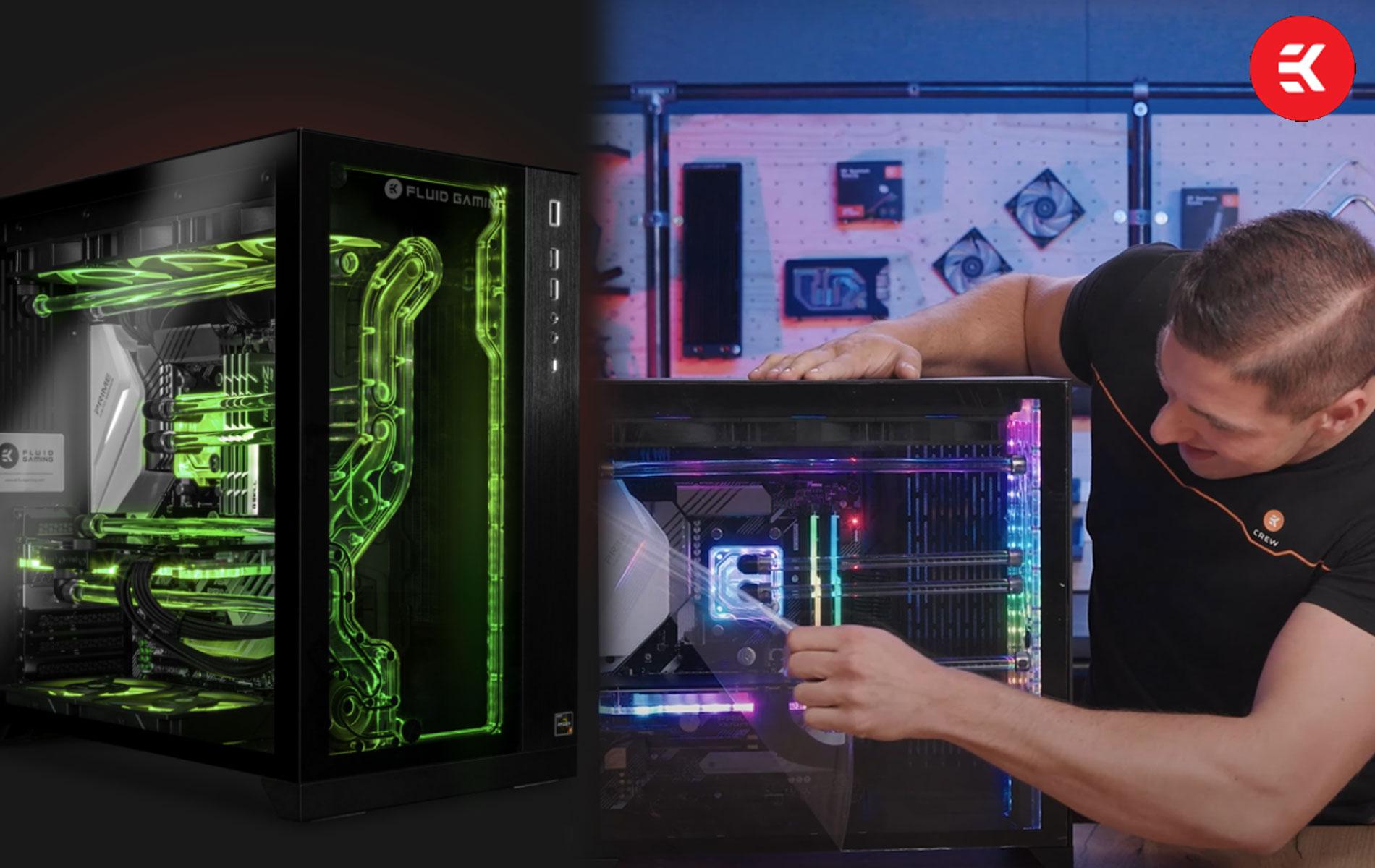 The Best Gaming PCs to Finance in 2022
2/10/2022 12:09 PM
At EK Fluid Gaming, we want everyone to be able to enjoy the magic of gaming. We do our best to offer the latest in gaming technology for a competitive price. However, we acknowledge that some customers may find it difficult to pay upfront for a premium, pre-built gaming PC. Nobody should miss out on the latest and greatest gaming technology. This is exactly why we have a fantastic range of finance gaming PCs to suit every need. We also offer great financing options to help you spread the cost, giving you the ability to have your dream finance gaming PC with regular payments you can easily afford.
Why Should I Finance a Gaming PC?
Quality gaming PCs can be a really expensive investment, and paying upfront can be a very intimidating prospect. If you choose to go with finance gaming PCs, it means you can spread the costover an affordable period of time. Your dream PC can be a reality sooner rather than later! It's also worth mentioning that financing a more powerful gaming PC means that you won't have to purchase expensive component upgrades as often, which could actually work out cheaper for you in the long run.
We want you to enjoy your brand-new PC without worrying about the cost. By offering Affirm financing options, we make sure that you always know exactly what you'll owe and when you'll be done paying. Best of all, there are no hidden fees—not even late fees. You can use your Affirm account to pay over time with installments. Split your purchase up into 12 monthly payments, or make 4 interest-free payments every 2 weeks. With no hidden fees and easy, automatic payments, Affirm Financing means your dream PC is closer than ever! For more information on Affirm financing visit Affirm service.
Which PC Should I Finance?
If you're looking to finance the perfect PC for you, you'll need to ask yourself a number of questions. For example, how intensive are the games you're looking to play? Are you looking to upgrade your components in the near future? Finally, what is the best PC that works for your budget?
If casual games are your thing, look no further than the EK-Fluid Gaming 270 Conquest. Powered by the latest AMD Ryzen 7 5800X & Radeon RX 6900XT, this gorgeous, premium liquid-cooled AMD gaming PC will provide you with up to 75 frames per second whilst playing Cyberpunk 2077, one of the most intensive games on the market right now. Starting from just $275 per month with Affirm, you'll be able to play all the latest AAA titles in ultra-smooth 1440p & 4k without breaking the bank.
Want Something a Little More Powerful?
Looking for a little bit more power to run your favorite games? The EK-Fluid Gaming 275 Vanquish has got you covered. Our ultimate liquid-cooled finance gaming PC comes fitted with a brand-new NVIDIA RTX 3080 Ti and an AMD Ryzen 9 5900X. You can turn your settings up to max and immerse yourself in the real next-gen gaming experience, courtesy of NVIDIA's groundbreaking ray tracing technology. From just $313 per month with Affirm, this is a great deal for anyone looking to take their first steps into next-gen gaming.

However, for just an extra $62 per month, you can treat yourself to the most powerful gaming PC we've ever created - the Vanquish 295. You'll be the proud owner of the new NVIDIA RTX 3090, which is notoriously difficult to find given the current silicone shortage. Furthermore, we'll treat you to 24GB of VRAM, and a truly monstrous AMD Ryzen 9 5950X. Whether you're interested in streaming, content creation or 3D rendering, this is the PC for you. It's an ultra-fast, ultra-quiet and ultra-stylish set-up, starting from just $375 per month with Affirm. If you want to experience games as they were meant to be played, look no further.

-->