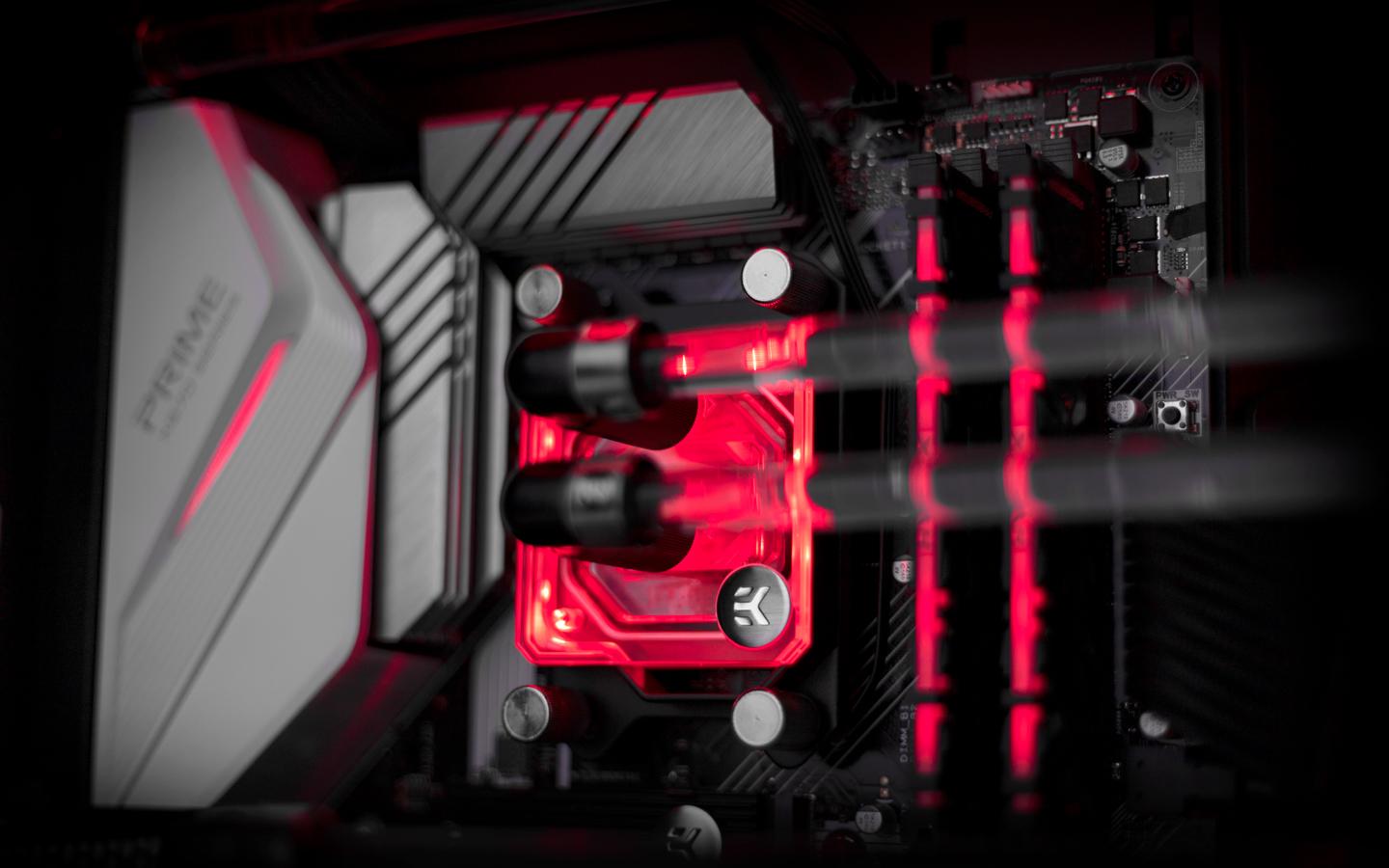 Why Choose Ek Fluid Gaming Water-Cooled Pcs
9/29/2020 11:36 AM
A revolutionary approach to liquid cooling
Designing a gaming computer is all about:
Delivering a High-Performance Gaming Experience even during the longest sessions
Ensuring Ultra-Low Temperatures, even during the heat of battle.
Providing the ideal platform for overclocking, so you can get the highest FPS out of your system.
Minimal Noise Output so you can game, stream and create uninterrupted by background noise.
What differentiates our EK Fluid Gaming PCs from other gaming PCs
If you price match our competitors even an entry level liquid cooled gaming system is more expensive and can cost well over the price of two or three air cooled systems. Building a custom loop liquid cooled system takes time and, requires a specific skill set that understands the balance needed between the hardware and performance. As such, liquid cooled systems are considered niche and not obtainable at a reasonable price.
This is not the case with EK Fluid Gaming.
EK Fluid Gaming delivers to gamers, streamers, and professionals alike an Award-winning performance with custom loop liquid cooling aesthetics at the best price point bar none.
Fully custom liquid cooled
Not only the CPU but also the GPU is liquid cooled. Liquid cooling is up to 7 times* more efficient than air cooling and keeps the temperatures low. It helps your hardware to breathe and those short bursts of power can last for hours.
Clean Liquid cooling aesthetics, guaranteed
Designed and engineered with liquid cooling integrated into the manifold producing a sleek, clean, elegant, and intelligent look for the modern generation of gamers.
Best combination of components for uncompromising power
We offer three tested-and-approved configurations for uncompromised gaming performance and price points
Major advantages of our Fluid Gaming PCs
Constant and balanced performance
Having an EK Fluid Gaming PC that is engineered from the ground up with the best components available and cooled by years of expertise in liquid cooling, your EKFG PC will never overheat and throttle during the most intense gameplay sessions.
Overclocking potential increased
With overclocking you can squeeze every bit of performance out of your system with the best liquid cooling solution available.
Best bang for your buck
In our opinion, an expert is someone who knows how to extract the maximum from limited resources. Following this philosophy, we engineered a superb machine that delivers incredible value over the competition at the best price to performance available in the market.
Enabling sustainable performance for long periods of time to deliver the best gaming experience.
Turning up performance usually brings additional heat dissipation challenges.
The best way to deal with increased heat is by using liquid cooling.
Ensuring that the temperatures of the CPU and GPU are under control ensures your system will never let you down.
Graphics power pushed to the max
Fluid Gaming Systems use AMD Radeon and NVIDIA GeForce® RTX GPUs for ultimate gaming performance. Even after hours of gaming, our cooling solution enables your graphics card to self-overclock by using utilizing the GPUs Software solutions.
Silent gaming environment
Everyone knows that liquid cooling is several times more effective compared to traditional air cooling. Radiators have densely stacked fins that are combined to create a much larger cooling surface where a low-speed fans can effectively dissipate heat. Heat is transported away from the source to a radiator and directly exhausted from the case. You can enjoy some quality gaming without any annoying noises roaring out of your PC.
Shop Now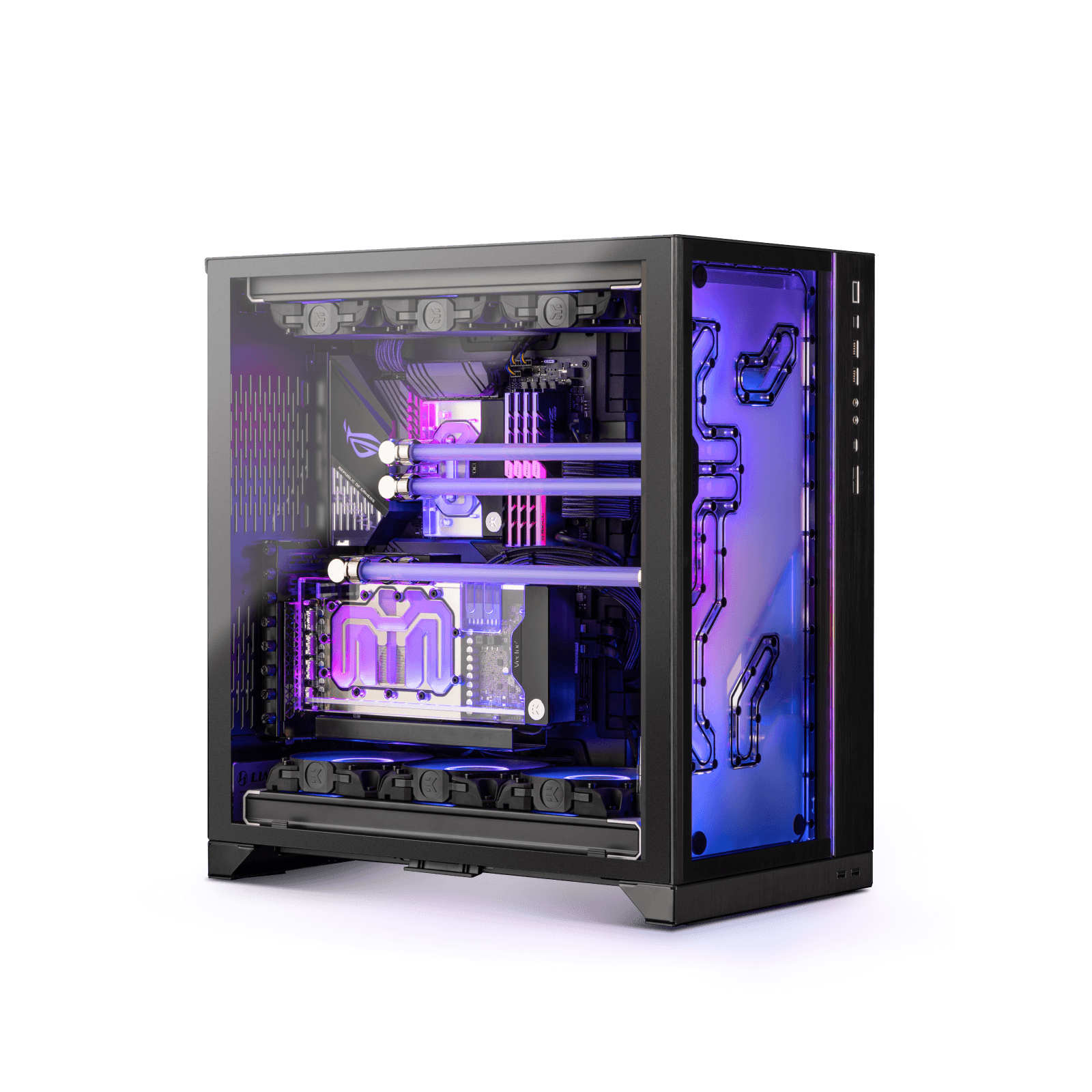 Quantum Gaming PCs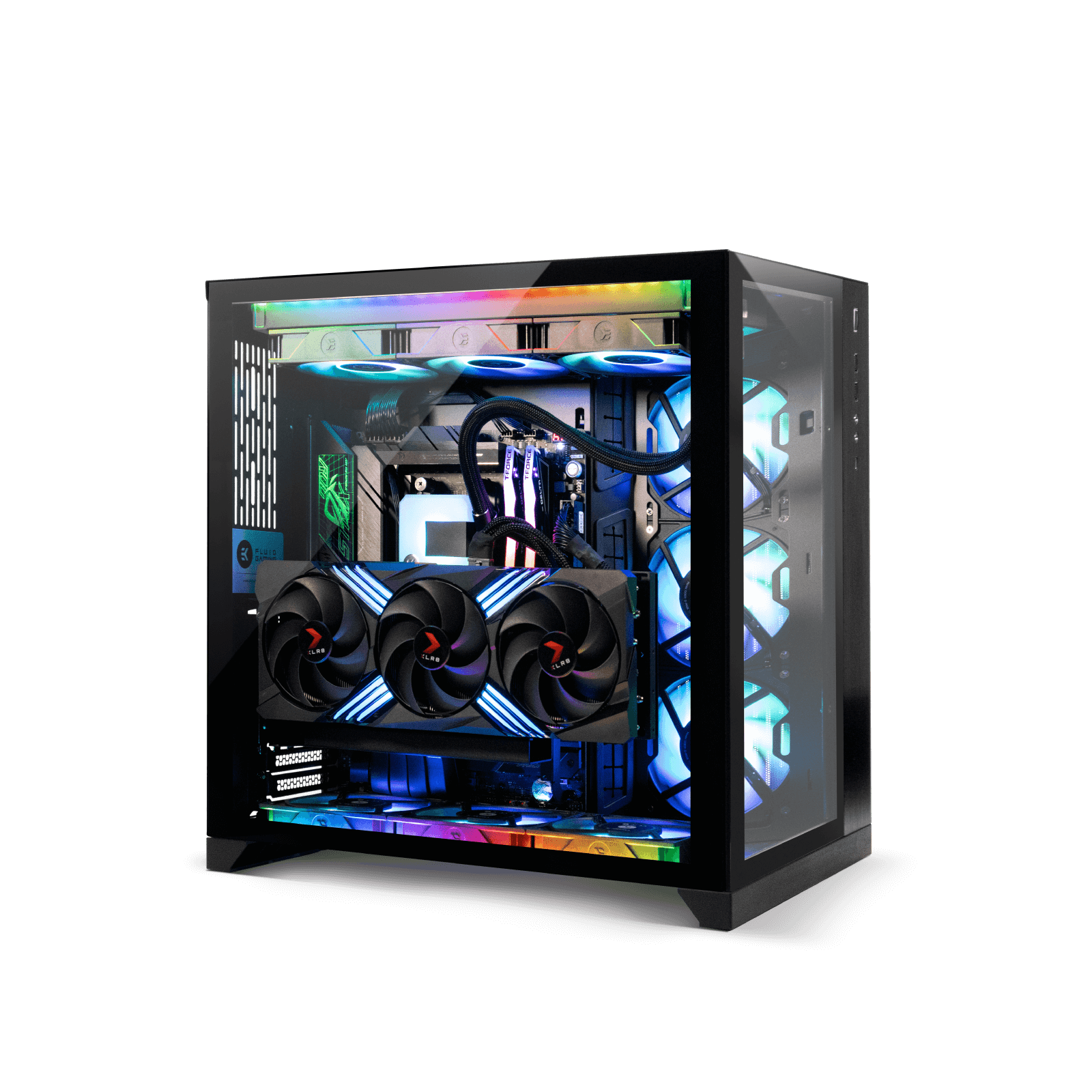 All Gaming PCs