AMD RX 6X50XT Series: Everything We Know So Far
4/21/2022 11:06 AM
Speculations about the mysterious AMD RX 6X50XT series have been circling the internet for months. Since NVIDIA unleashed the powerful GeForce RTX 3090 Ti in March 2022, the rumors have only ramped up in intensity, with gamers certain that an updated flagship graphics lineup is imminent from NVIDIA's main rival. But the folks at AMD are keeping their secrets very close to their chest.
If you're interested in learning more about the flagship RX 6950XT and how AMD plans to update its 2022 line-up, keep reading for more information!
How Powerful Is the AMD RX 6X50XT Series?
Officially confirmed information about the AMD 6750XT & 6950XT is surprisingly scarce. We weren't joking when we said AMD was keeping their secrets safe. There have been multiple reports that claim AMD plans to drop the Radeon RX 6x50 boards in 2022, but no official confirmation currently exists.
It would make sense for the RX 6950XT to compete with NVIDIA's GeForce RTX 3090 Ti. For the 'mid-range' RX 6750XT, the upcoming Intel Arc A780 model seems like the best comparison.
Previous leaks suggest that the biggest difference between the rumored 6X50XT series and the RX 6700 XT is GDDR6 memory with an 18 gigatransfers per second (GT/s) data transfer rate (vs. 16 GT/s). This would give the RX 6750 XT up to 12.5% more memory bandwidth, meaning you'll be able to experience higher-quality graphics quicker. This would also presumably lead to increased power consumption as a result.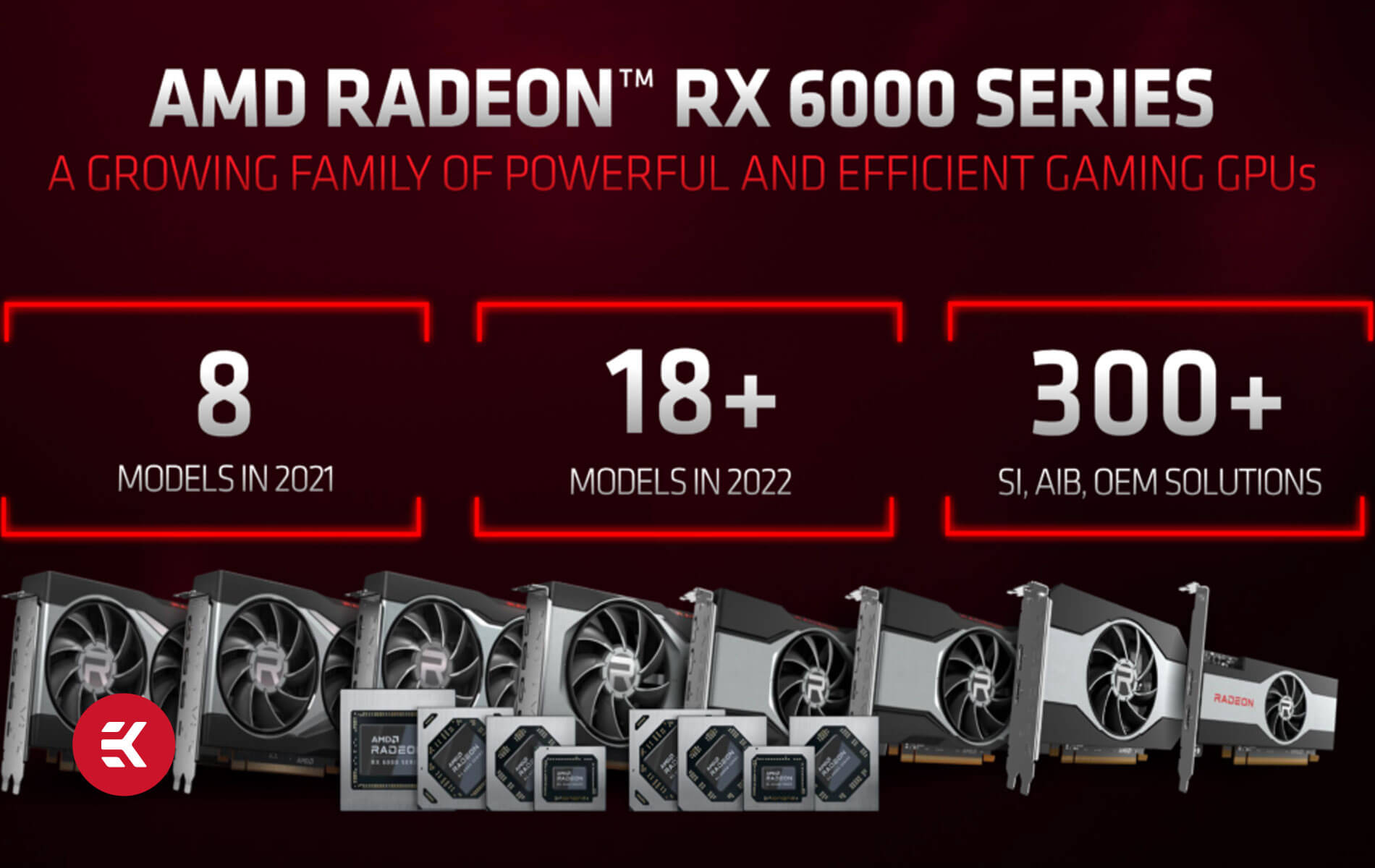 What Evidence Is There?
There is certainly a lot of evidence that suggests these new graphics cards will be released in the relatively near future. The well-known hardware investigator, @harujaze6179, recently claimed that the upper mid-range model RX 6750 XT has been filed to the South Korean National Radio Research Agency (RRA) database. He says that the card is officially designated the 'PowerColor RX 6750 XT Devil D6 12GB', which suggests it will have 12GB of GDDR6 memory.
RX 6750 XT

AXRX 6750XT 12GBD6-3DHEOC
POWERCOLOR RX 6750 XT Devil D6 12GB pic.twitter.com/1zNECEGEcn

— 포시포시 (@harukaze5719) April 9, 2022
When Can I Get the RX 6X50XT Series?
At first, AMD reportedly intended to release the Radeon RX 6750 XT, Radeon RX 6950 XT and Radeon RX 6650 XT boards in late April 2022. At the time of writing, there is no current official word on a specific launch time frame. However, according to Videocardz, the launch of the AMD 6750X & 6950X has been delayed from April 20th to May 10th. Of course, this is from an unconfirmed source, so take it with a pinch of salt for now. Hopefully, you won't have to wait too long to add it to your rig!
How Much Will It Cost?
As with scarce information on the upcoming AMD Radeon flagship graphics cards, official details about the price tag are also remaining a mystery for now. Despite the online-grapevine rumors circling around, there is currently no confirmed price set for the RX 6X50XT series. However, according to Twitter user, @momomo_us, an Australian retailer recently listed the RX 6950XT graphics card for 3,241 AUD, which works out to about 2,400 USD.
(´・ω・`) pic.twitter.com/MZ64k30p9r

— 188号 (@momomo_us) April 13, 2022
The retailer has now taken down this listing and replaced it with an error message. They state that the product has been "temporarily removed" from their catalog. It's possible that it was a placeholder or a fabricated link.
However, @momomo_us claims that the product code displayed in the images they posted aligns with a leak from the Eurasian Economic Commission regulatory office. Anyhow, we think it's best to wait for official confirmation on pricing.
If you're interested in securing one of these premium AMD RX 6X50XT series graphics cards, a pre-built PC is likely to be your best chance of obtaining one of these beauties. We're confident they'll fly off the shelf… Whenever they finally launch!
Whilst details are still thin, we hope to hear more official information about specs, pricing and customization options in the near future. Keep checking back for more updates!
Shop Now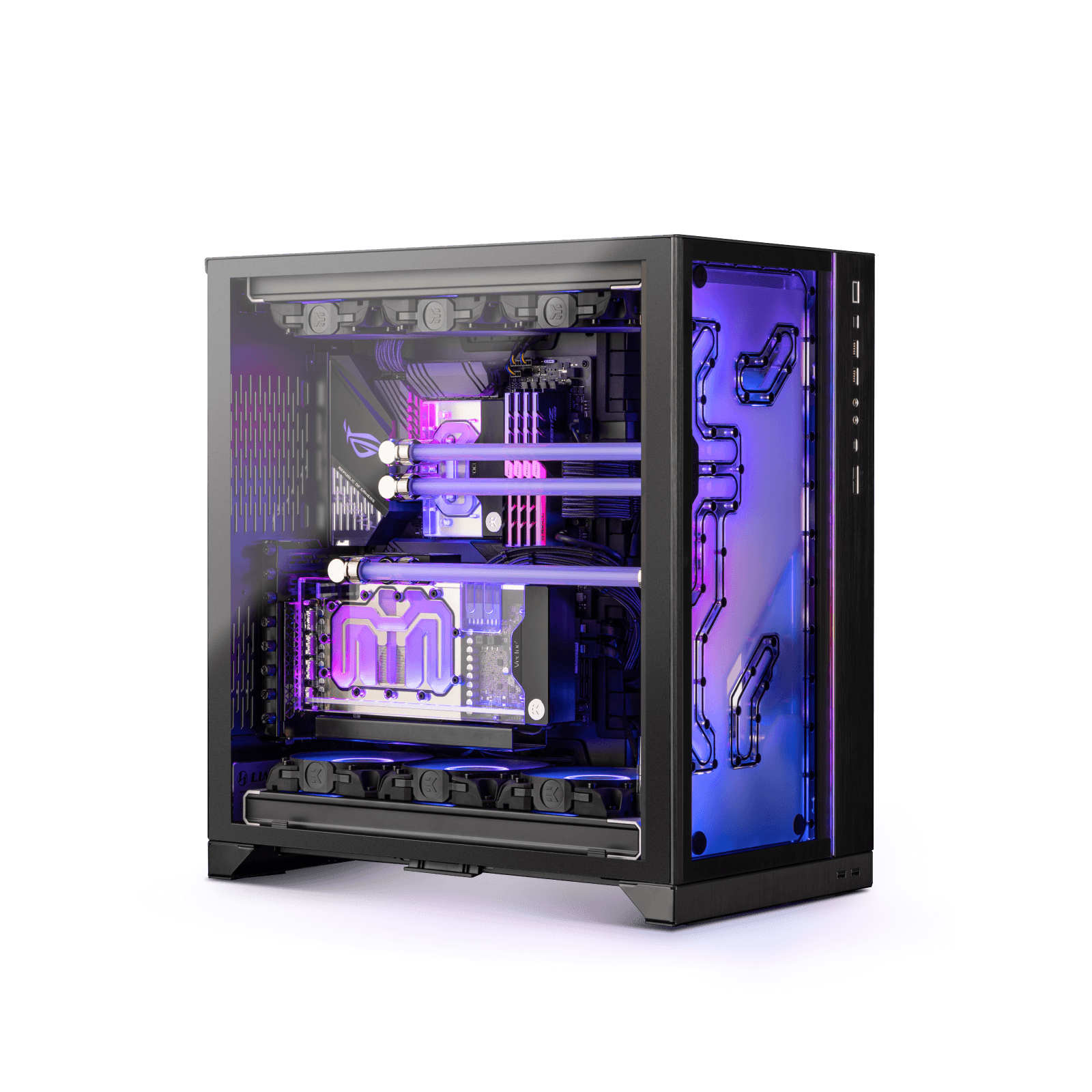 Quantum Gaming PCs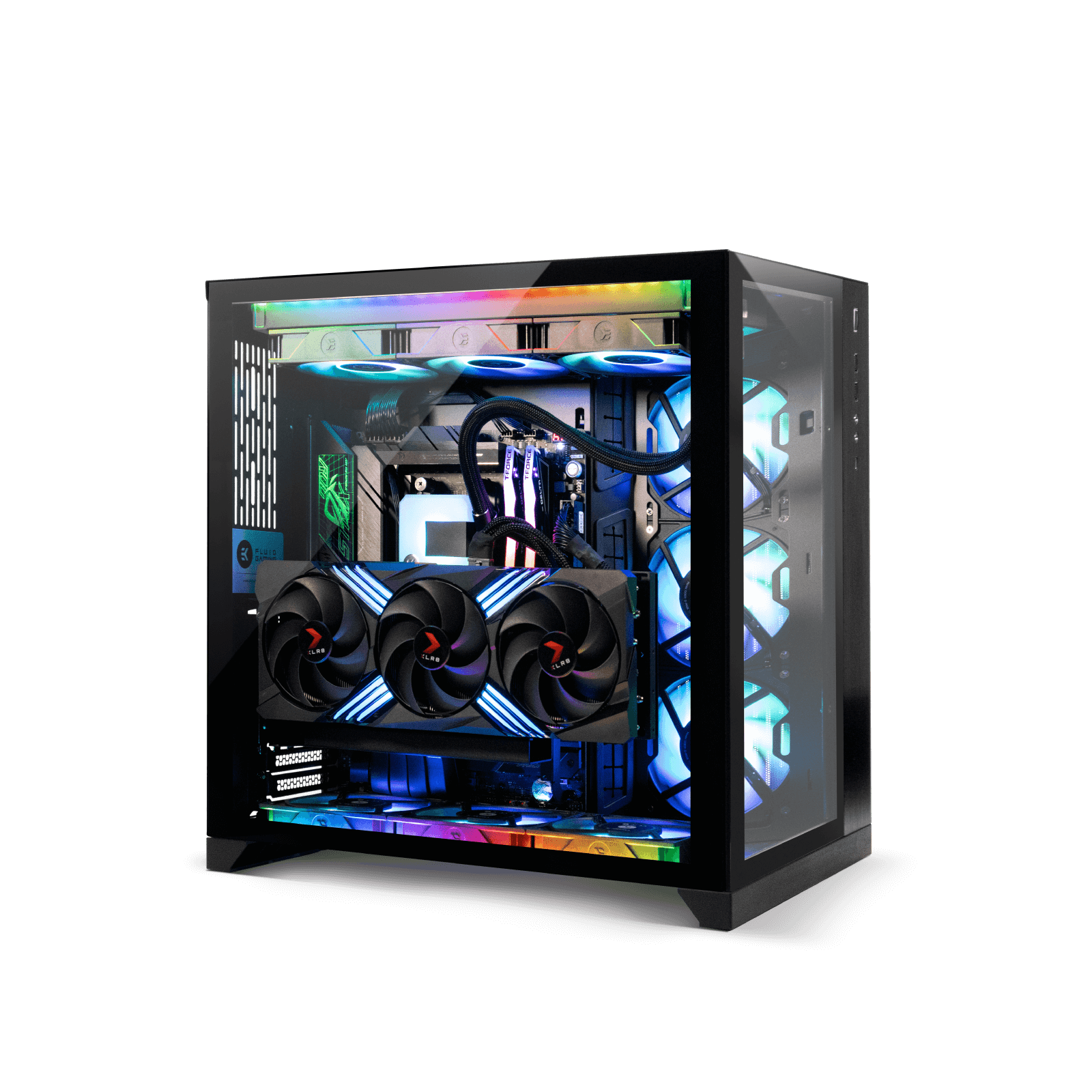 All Gaming PCs