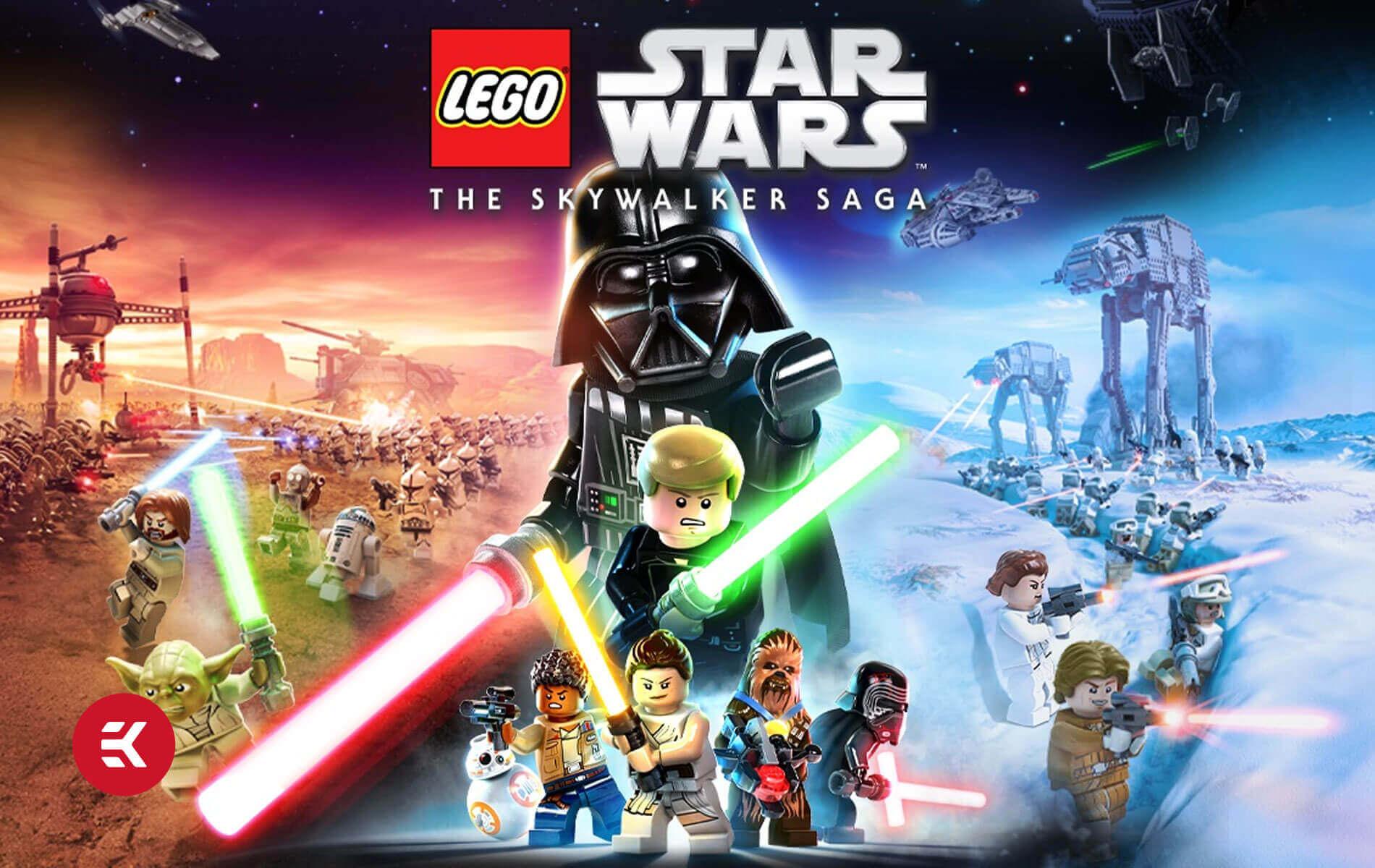 Can I Play LEGO Star Wars: The Skywalker Saga on PC?
4/14/2022 8:01 AM
LEGO Star Wars: The Skywalker Saga is the latest LEGO game developed by TT Games and published by Warner Bros. (WB) Interactive Entertainment. Fans and critics alike are loving its charming graphics, hilarious writing, and the not-so-subtle nods to the franchise. At the time of writing, it has 83% on Metacritic, based on 46 critic reviews. Meanwhile, 62 players have given it a total of 90% across the available platforms.
The game is packed with nostalgic content, perfect for anyone who is a fan of the iconic sci-fi movies. When you boot up the game, you'll be able to start your adventure at the beginning of any trilogy. This means you can choose between Star Wars: Episode IV – A New Hope, Star Wars: Episode I: The Phantom Menace, or Episode VII: The Force Awakens. Each episode contains five story missions, which means you're looking at an average of 50 hours of play-time on average, or around 70 hours to 100% of the game.
What's LEGO Star Wars: The Skywalker Saga About?
You'll be able to play through these missions with your favorite Star Wars character, and it's fair to assume they're in here somewhere, no matter how obscure. LEGO Star Wars: The Skywalker Saga has an unbelievable 380 playable characters. Everyone from Luke Skywalker to Mister Bones (who never appeared in the movies and was introduced in the Aftermath series of Star Wars). If this isn't enough characters for you, don't worry, as another 39 characters will be available soon via paid DLC.
Of course, your favorite Star Wars character needs to get about stylishly. There are more than 100 vehicles and 23 planets to explore in the game. Warner Bros has announced paid DLC for the game is coming soon, and we can expect it to feature content from Star Wars spin-offs such as Disney's The Mandalorian, Solo: A Star Wars Story, Rogue One, and more. Interested? You can get the DLC packs via the Lego Star Wars: The Skywalker Saga Character Collection Season Pass. Or, if you only want to play a specific part, you can purchase each pack separately.
If you're the proud owner of a PC and these reviews make you feel like you're missing out, you might be asking yourself: 'Can I Play LEGO Star Wars: The Skywalker Saga on PC?'.
Well, we have good news for you! LEGO Star Wars: The Skywalker Saga is now on Nintendo Switch, PlayStation 4, Xbox One, Xbox Series X and Series S, PlayStation 5, and PC.
You can pick up the base game or the deluxe edition for Microsoft Windows via the Epic Games Store and Steam.
But Can My PC Run It?
Past LEGO Star Wars games have never been too taxing on PCs, and fortunately, this latest installment in the franchise is no different. Here are the minimum and recommended specs you'll need to take the flight to a galaxy far, far away…
Minimum Requirements:
Requires a 64-bit processor and operating system
OS: Windows 10 64-bit
Processor: Intel Core i5-2400 or AMD Ryzen 3 1200
Memory: 8 GB RAM
Graphics: GeForce GTX 750 Ti or Radeon HD 7850
DirectX: Version 11
Storage: 40 GB available space
Recommended Requirements:
Requires a 64-bit processor and operating system
OS: Windows 10 64-bit
Processor: Intel Core i5-6600 or AMD Ryzen 3 3100
Memory: 8 GB RAM
Graphics: GeForce GTX 780 or Radeon R9 290
DirectX: Version 11
Storage: 40 GB available space
LEGO Star Wars: The Skywalker Saga trailer
(Sourced from Steam)

Ready to roll with your droid? Grab your lightsaber and begin your journey to a galaxy far, far away with our amazing range of premium, fully liquid-cooled PCs. If you're looking to enjoy the split-screen co-op of LEGO Star Wars: The Skywalker Saga on PC, our whisper-quiet range of AMD and NVIDIA systems are packed with the tech needed to help you defeat evil once and for all.

-->