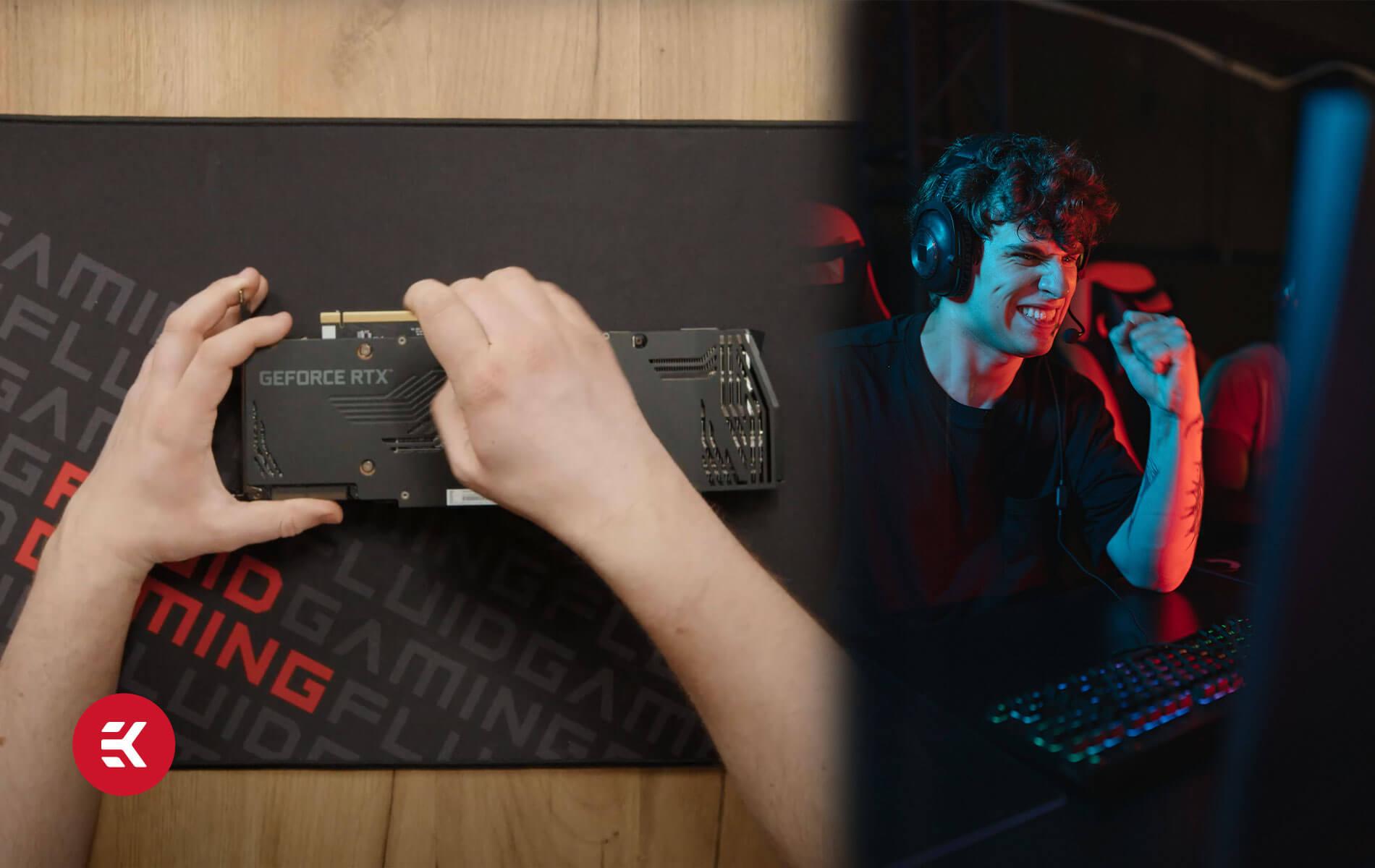 Everything You Need to Know About 2022 GPU Prices and Shortages
5/16/2022 1:19 PM
The PC Gaming hardware market has been somewhat of a roller coaster ride over the past few months. Due to the ongoing global silicone shortage, the coronavirus pandemic, and an increased interest in cryptocurrency mining, GPU shortages have plagued the industry since 2021.
New top-of-the-line components, such as the RTX 3000-series, promised higher-fidelity graphics and smoother performance. This is, of course, the perfect proposition for PC gamers chasing the heart-pulsing, ultimate gaming experience. The interest in these brand-new GPUs has also attracted many resellers. If you're struggling to find any on the market, chances are your GPU could be in the pocket of a reseller who buys up existing stock and artificially inflates the prices.
Unfortunately, this has recently made owning a top-of-the-line GPU almost impossible for gamers with limited budgets. However, it might not be all bad news! Research conducted by Tom's Hardware in March 2022 suggests that GPU prices may be starting to deflate. This correlates with a dip in cryptocurrency profitability, the global easing of coronavirus restrictions, and since the leading cryptocurrency, Ethereum, is preparing to move away from GPU mining.
What Do the Experts Think?
The research comes from Jarred Walton at Tom's Hardware and analyst Jon Peddie from Graphic Speak. Recent and historical AMD and NVIDIA GPU prices from January 2022 suggest that GPUs have recently come down in pricing by approximately 10%. This is certainly a substantial cut, but it is worth remembering that the RTX 3050 and RTX 6500 XT launched in early 2022, which means their prices never peaked as the higher-end models did in 2021.
It's still not quite as low as NVIDIA's $699 manufacturer-suggested retail price (MSRP). However, the RTX 3080 currently sells for between $1,200 and $1,300, on average. It peaked at around $1,800, meaning the GPU price has been reduced by nearly a third in a matter of months.
Looking for a budget-friendly GPU option? The only card to track close to its MSRP of $199 is the AMD Radeon RX 6500 XT. According to Peddle, it currently sells for approximately $220. Judging by the less-than-average reviews, it's hardly a surprise that suppliers struggled to shift this card amidst a global shortage.
Will GPU Prices Ever Go Back to Normal?
In his research, Peddie blames "miners, speculators, and gougers" for the excessive price increases over the past few months. With the development of GPU technology showing no signs of stopping, nobody knows for sure whether prices will start to spike again or whether the MSRP will rise to match these inflated prices.

With NVIDIA launching their brand new 3090 Ti and rumors about AMD's new GPU circling the internet, now is an excellent time to start subscribing to GPU stock alerts once again. Will the current-gen models stay at such high prices, or will the introduction of newer models bring the price down again? Maybe gamers will eventually refuse to pay for the reseller's inflated prices and leave them with inventory they can't sell.

Only time will tell.

If you are looking for a brand-new GPU, but struggling to find the components you want, we recommend considering a pre-built PC. EK Fluid Gaming has managed to secure stock of some of the most difficult-to-find GPUs on the market right now, including AMDs RX 6900XT and NVIDIA's RTX 3090. To make them even more enticing, our PCs are packed with all the latest tech. Your personalized ultimate gaming experience is only a click away.

Our team of premium in-house specialists will take all the stress out of building a PC, meaning that you can get into the game quicker than ever before.

-->