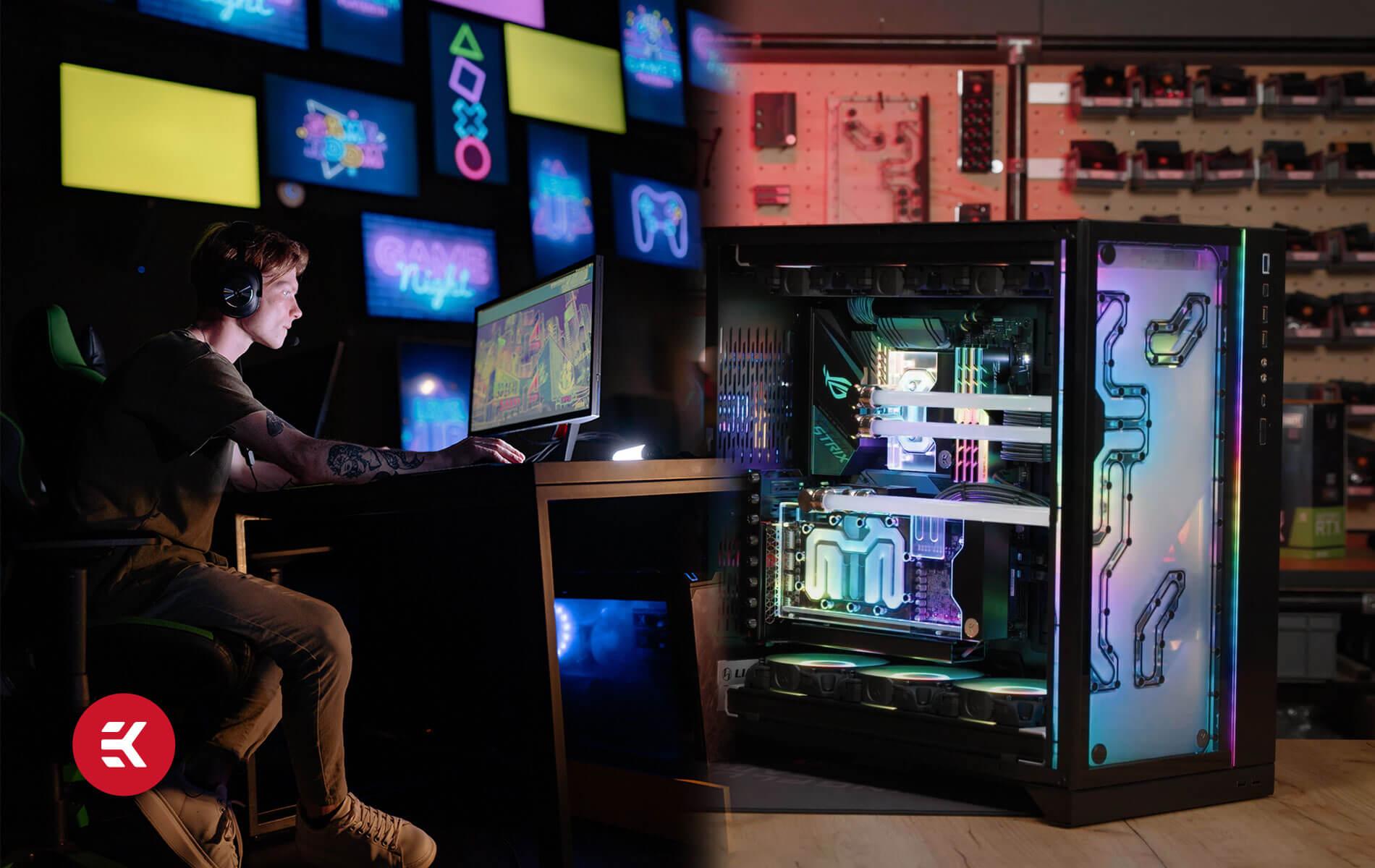 How to Choose the Best GPU for Your Gaming Needs
5/13/2022 10:25 AM
Getting the best GPU for your PC build and gaming needs is a critical aspect of buying a new computer. Whether you're looking to run your favorite low-intensity indie game or immerse yourself in all the latest heart-pulsing AAA gaming moments, a good GPU will be the backbone of your build.
Unfortunately, it can be hard to know where to start. You need to think about the compatibility and the power of other components in your PC, the type of games you like to play, the size of your PC case, and even consider the monitor type you plan to use.
On the other hand, purchasing a pre-built PC takes all the stress out of the equation as you don't have to spend days (often even weeks and months) figuring out which parts are optimal for your needs.
That being said, let's tackle the titular topic of this article and help you choose the best GPU for your gaming needs, regardless of the type of gamer you are.
Which Is the Best GPU?
First of all, let's quickly learn what a GPU actually is. Often called the 'soul' of the PC, the Graphics Processing Unit (GPU) is responsible for rendering all images on your computer's screen.
This includes decoding and rendering video, animation, and, yes - video games!
In the majority of cases, the better the GPU, the higher the resolution and smoother the motion. More modern GPUs are also responsible for accelerating ray tracing, which is a must for any hardcore gamers out there.
Accelerated ray tracing enables games to look and feel much more realistic by simulating light sources bouncing off objects, resulting in more detailed reflections, enhanced graphics and deeper contrasts in bright areas and shadows.
If You're a Casual Gamer
Those who are primarily interested in a few mainstream games or low-intensity indie titles like Undertale or Stardew Valley will also be able to find optimal GPUs for their basic needs. We never try to sell you the products you don't need. All we want is for everyone to find the perfect gaming experience for them!
The good news is that you definitely won't need to pay heaps for the best GPU currently on the market. The AMD 6900XT that the EK-Fluid Gaming PC 270 Conquest is packing or the NVIDIA RTX 3070 Ti found in the EK-Fluid Gaming PC 270 Vanquish will be more than enough for you to run your favorite games without breaking a sweat or the bank.
If You're a Hardcore Gamer
If you're seeking the ultimate 120 FPS, 4K gaming experience, you might need to save up a bit more for your GPU. The RTX 3080 Ti will be perfect if you want to immerse yourself in your games. Although these GPUs are tricky to come by as individual components, we've got you covered!
The ultimate liquid-cooled PC, the EK-Fluid Gaming 275 Vanquish, features the brand-new NVIDIA RTX 3080 Ti, alongside an AMD Ryzen 9 5900X. If you want to check out our Conquest range of AMD PCs, the 295 Conquest is packed with some of the best components on the market, including an RX 6900XT GPU and a Ryzen 9 5900X CPU.
If You're Looking To Be a Pro
Those who want to take their first content creation steps, or need proper builds for bringing their game to another level, will want to pick up one of the best GPUs money can buy.
NVIDIA has recently dropped their brand new GPU - the RTX 3090 Ti. This beastly component has 40 Share teraflops, 78 Ray Tracing teraflops, 320 Tensor teraflops, and 24GB of GDDR6X memory operating at 21Gbps. In simple terms, it's about 10% more powerful than the 3090.
If you're more interested in AMD, speculations about an updated flagship to rival the 3090 Ti have been circulating the internet for months. Confirmed details are pretty thin on the ground, but we've been keeping a close eye on it here. We at EK Fluid Gaming are working hard to secure stock of the 3090 Ti, so stay tuned for updates!
If you're still unsure which GPU is the right one for you, why not ask the experts? EK Fluid Gaming offers a variety of gorgeous custom pre-builds, carefully crafted by our team of premium in-house specialists. Not only do they all come installed with our signature maximum performance cooling capabilities, but they also pack the market's most coveted GPUs. And with the current GPU shortages, our pre-builds might be your best bet at getting the right GPU for you!
Shop Now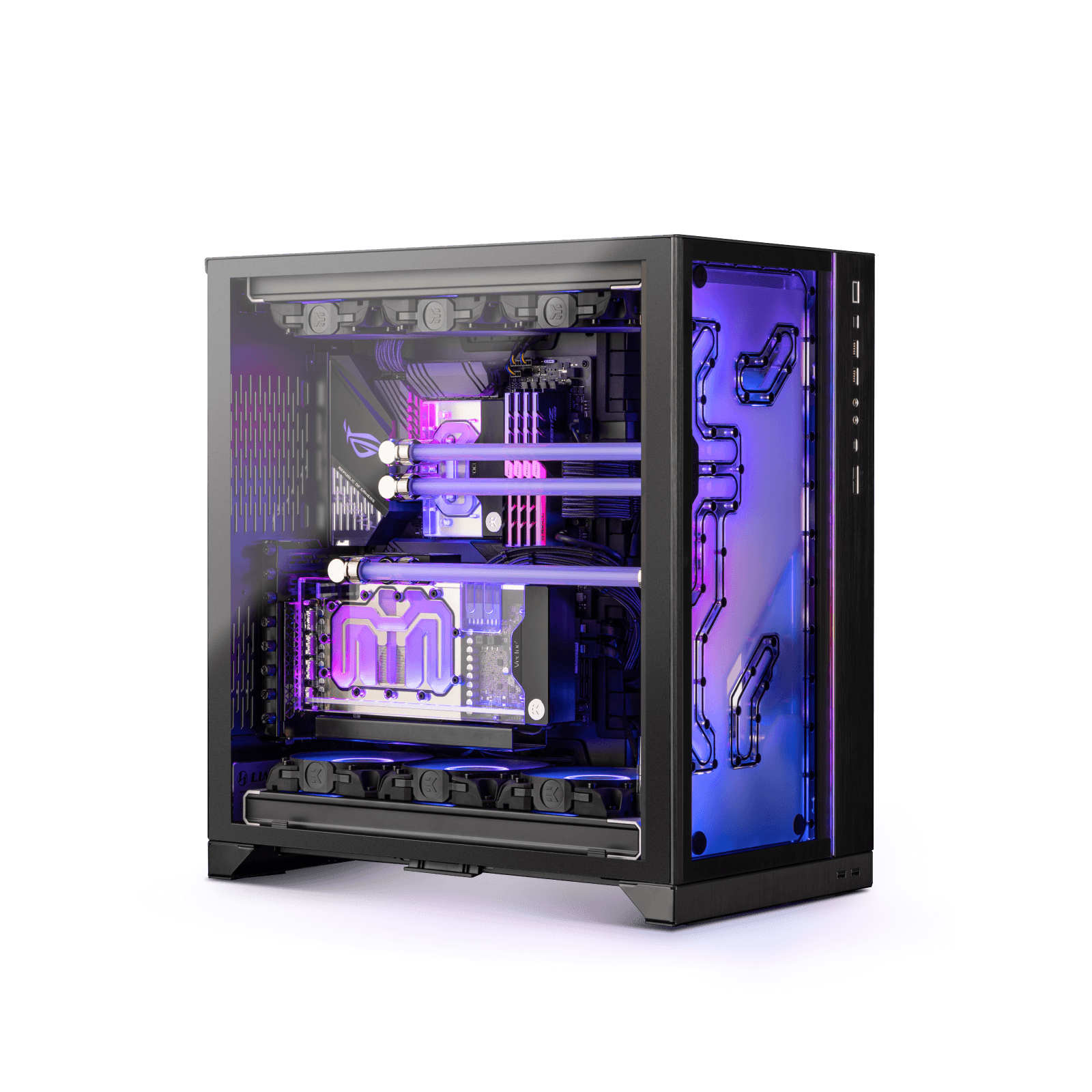 Quantum Gaming PCs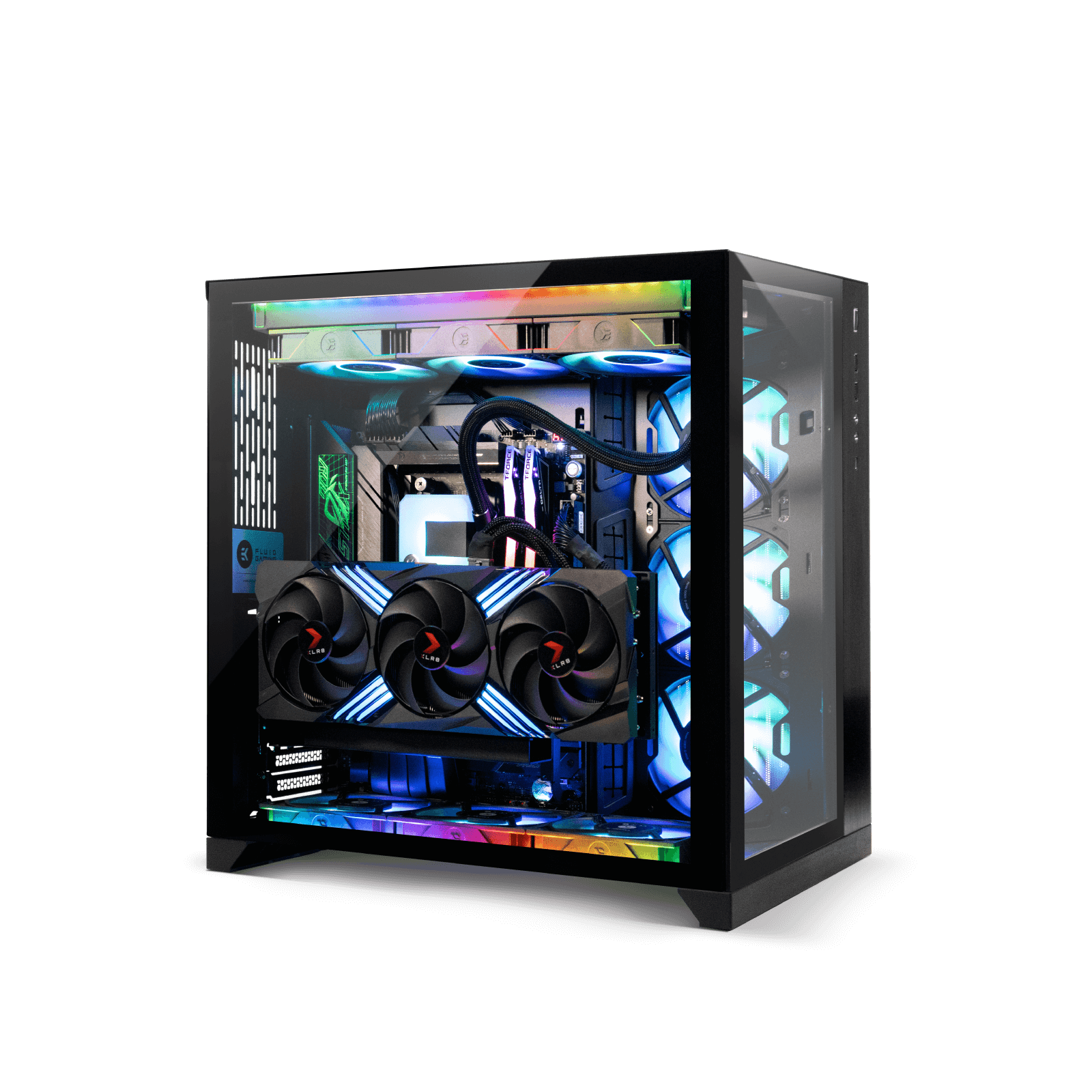 All Gaming PCs