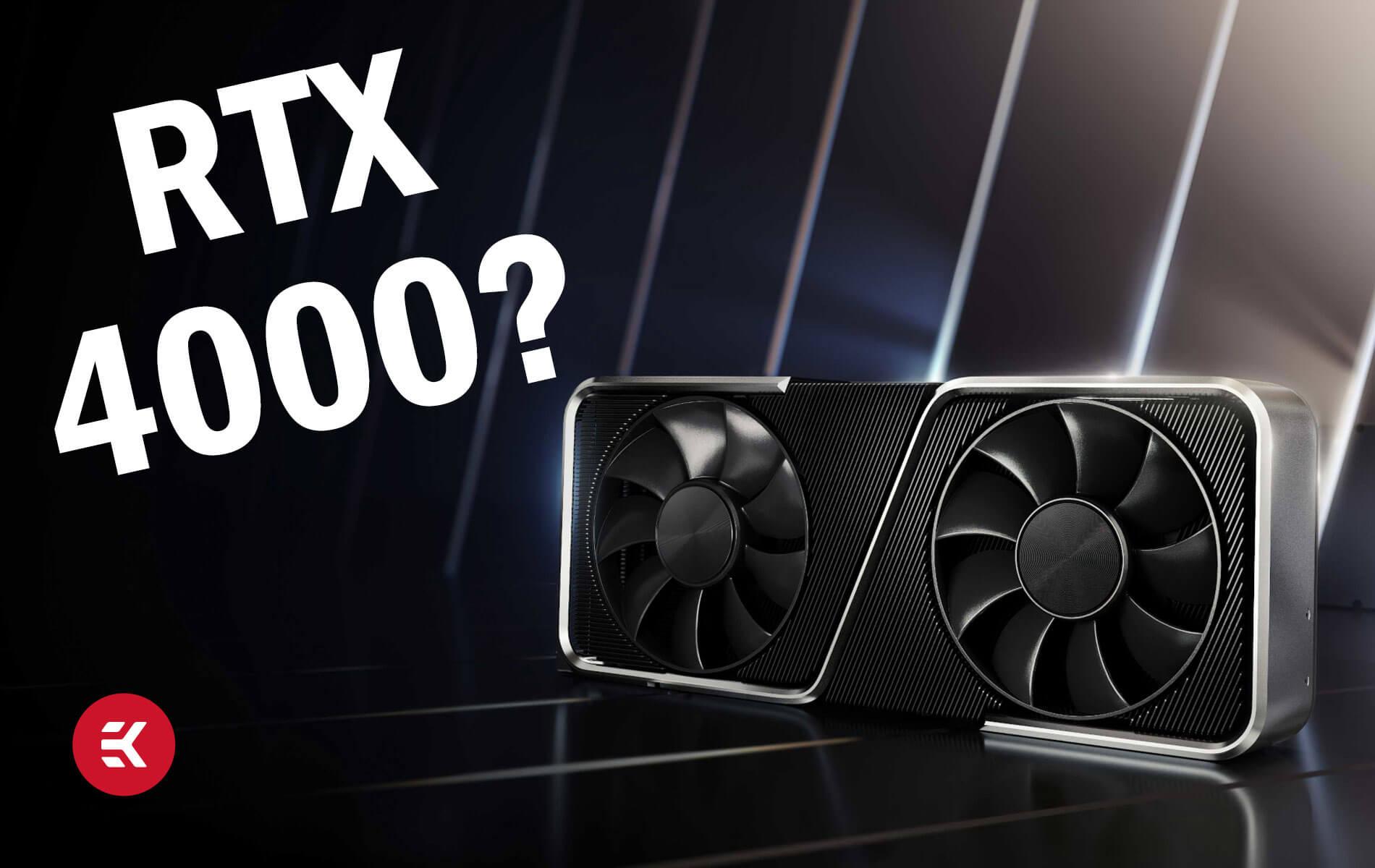 NVIDIA RTX 4000 GPU Rumors - Release Date, Price, Specs, and More
6/15/2022 8:01 AM
The NVIDIA RTX 4000 series graphics cards are the next evolution of PC gaming tech. These GPUs are bound to be in high demand for anyone looking to upgrade their PC in the near future. With the promise of high-level performance and next-gen features such as NVIDIA Reflex and DLSS, the RTX 4000 could easily break the boundaries of what gamers thought possible. But will it be able to beat the raw power of AMD's competition and Intel Arc Alchemist graphics cards?
Here's everything we know about NVIDIA RTX 4000 GPUs so far.
NVIDIA RTX 4000 Release Date Rumors
At the time of writing, there is no official RTX 4000 release date. However, that hasn't stopped the rumor mill from turning online!
According to the official NVIDIA architecture roadmap, Ampere Next (codename Ada Lovelace) is currently planned for a 2022 release. NVIDIA also believes that 'Ampere Next Next' (thought to be the RTX 5000) will be released in 2024.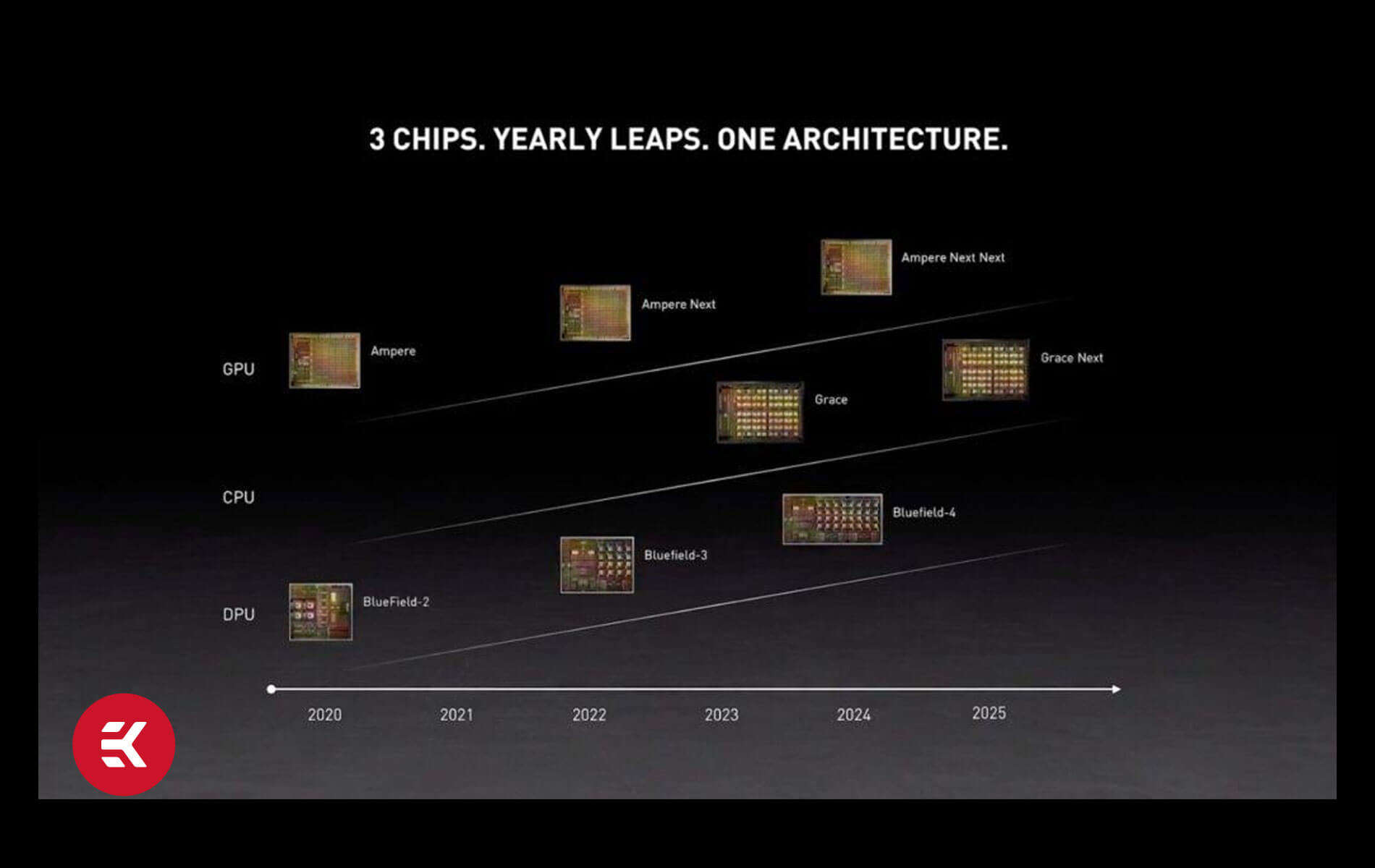 Notable leaker Kopite7kimi suggests we may see the 'Ada Lovelace' release in early Q3.
Ada Lovelace will come out a little bit earlier. Keep patient.

— kopite7kimi (@kopite7kimi) August 26, 2021
If the rumored Q3 2022 RTX 4000 release date is to be believed, it will mark two years since the release of the RTX 3000 series. This would line up with historical NVIDIA release dates, as the NVIDIA consumer-grade microarchitecture has been seeing release dates in two-year increments for over a decade now.
NVIDIA RTX 4000 Specs and Benchmark Rumors
As with a majority of related information, there is no official confirmation on the RTX 4000 specs or benchmark performance. Unfortunately, in February 2022, a massive data breach occurred at NVIDIA, leaking much information about the RTX 4000. The group that claims to have performed the attack leaked highly confidential information about the GPU drivers. This information is currently not public knowledge, so it's always best to wait on official confirmation from NVIDIA and not support such database attacks.
Hardware leakers harukaze5719, xinoassassin1 and kopite7kimi, have summarized critical specifications of desktop GPUs, which can be seen below.
So then, let's summarize about Lovelace and Hopper...@kopite7kimi @xinoassassin1 pic.twitter.com/hioRcvn8fb

— 포시포시 (@harukaze5719) March 2, 2022
It suggests 18,432 CUDA cores, which is approximately 70% more than the RTX 3000. Furthermore, it has been suggested that the L2 memory cache is a big focus for the company. If rumors are to be believed, the RTX 4090 card could max out at 96MB of L2 cache, meaning the RTX 4000 series graphics cards could provide nearly double the speed of RTX 3000.
3D Center's December leaks support this, but it's always best to wait on official confirmation from NVIDIA and not support such attacks on databases.
It's important to remember that such performance increases often lead to the need for higher levels of power draw. Some reports claim that components using the AD-102 could have a TGP of up to 900W. This means more electricity will be required to power this beast, costing you more money.
How Much Will the New Tech Cost?
NVIDIA is keeping its lips sealed on the MSRP of the RTX 4000. However, we can use past GPU prices to make an educated guess. The RTX 3080 and 70 were priced at $699 and $499, respectively, so we hope the pricing remains consistent. The RTX 3090 cost around $1,499 at launch, which would be a fair price for the RTX 4090. But it's worth remembering that the RTX 3090 Ti is approximately $1,999, so it wouldn't be surprising to see the price of new tech reach similar peaks.
With the silicone shortage still raging on, it will no doubt be tough to get your hands on this incredible tech at launch. With this in mind, a pre-built PC could be your best bet at experiencing the real next-level gaming. The team behind EK Fluid Gaming is working hard to secure stock of the RTX 4000 series GPUs so we can put them in their natural habitat - our gorgeous pre-built gaming PCs - where they feel most at home.
For more data on upcoming hardware, subscribe to our newsletter or find us on social media.
Shop Now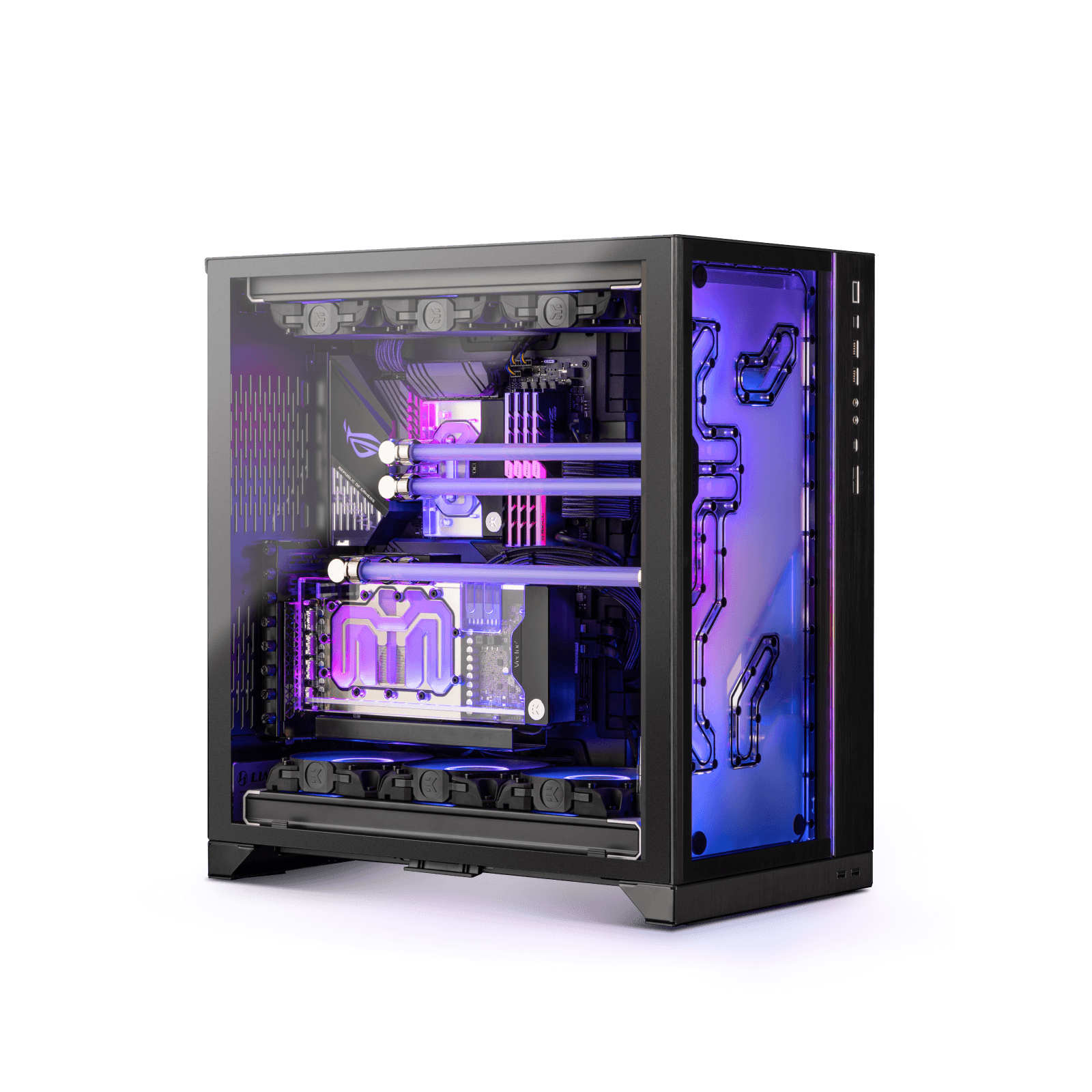 Quantum Gaming PCs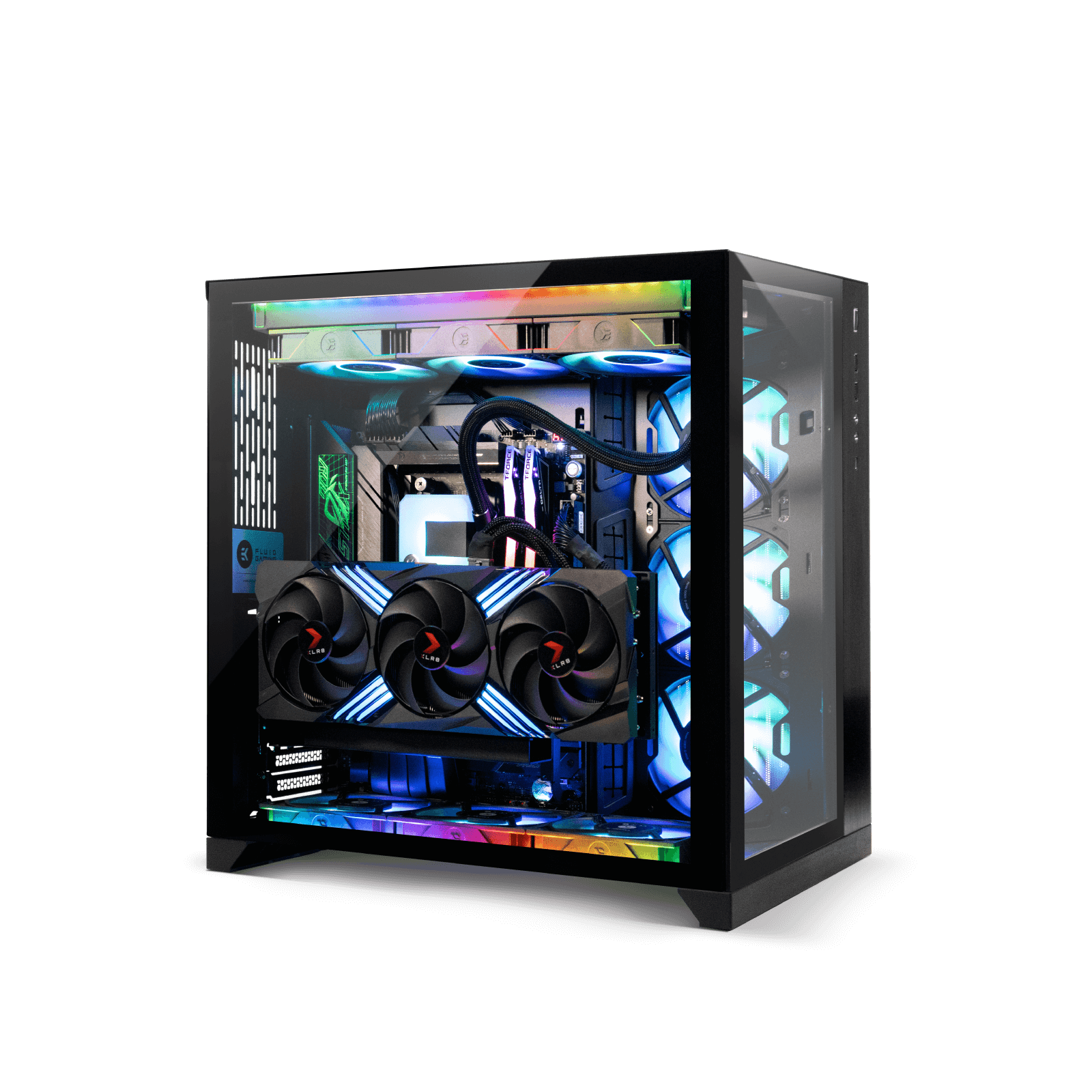 All Gaming PCs